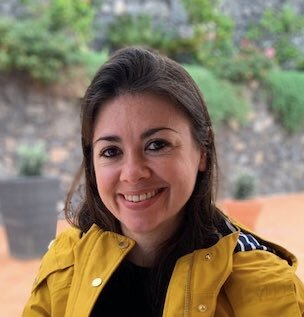 Welcome to our new feature spotlighting our mentors and mentees.
We have been interviewing our mentors or mentees, and finding out about their SAYes journey. We hope you enjoy learning more about them.
What is your name?
Mel
What is/was your role at SAYes? Mentor or Mentee?
Mentor
What year/s were you in the SAYes programme?
From 2020…
How did you hear about SAYes?
I bought one of Gillian Anderson's t-shirts for charity on Instagram! It wasn't until afterwards that I realised the proceeds were for SAYes. It was at the beginning of the pandemic and I found myself with lots of spare time on my hands and had actively been looking for something that I could get involved with. SAYes seemed like the perfect opportunity.
What attracted you to SAYes/What made you sign up?
The principles and values of SAYes really resonated with me. I had also experienced something similar in my youth and knew just how beneficial and meaningful it could be. I wanted to pay it forward.
What concerns (if any) did you have when thinking about signing up?
In previous experience I was used to 'helping' people directly and solving problems. I knew mentoring was not like this and wondered if I would be able to switch my mindset.
What were you hoping to get out of the SAYes programme?
I wanted to learn more about the mentoring role in general and to expand my knowledge. To show up and hopefully make a difference.
Tell us about the challenges you faced in the SAYes programme.
Data and wifi problems have been the biggest challenge so far. You have to get creative!
Tell us about the positives of the programme.
You get to meet some really great people and share experiences. Gaining new or different perspectives is also incredibly valuable.
Anything else you would like to tell us?
SAYes is doing such important work and I'm extremely grateful to be a part of it!