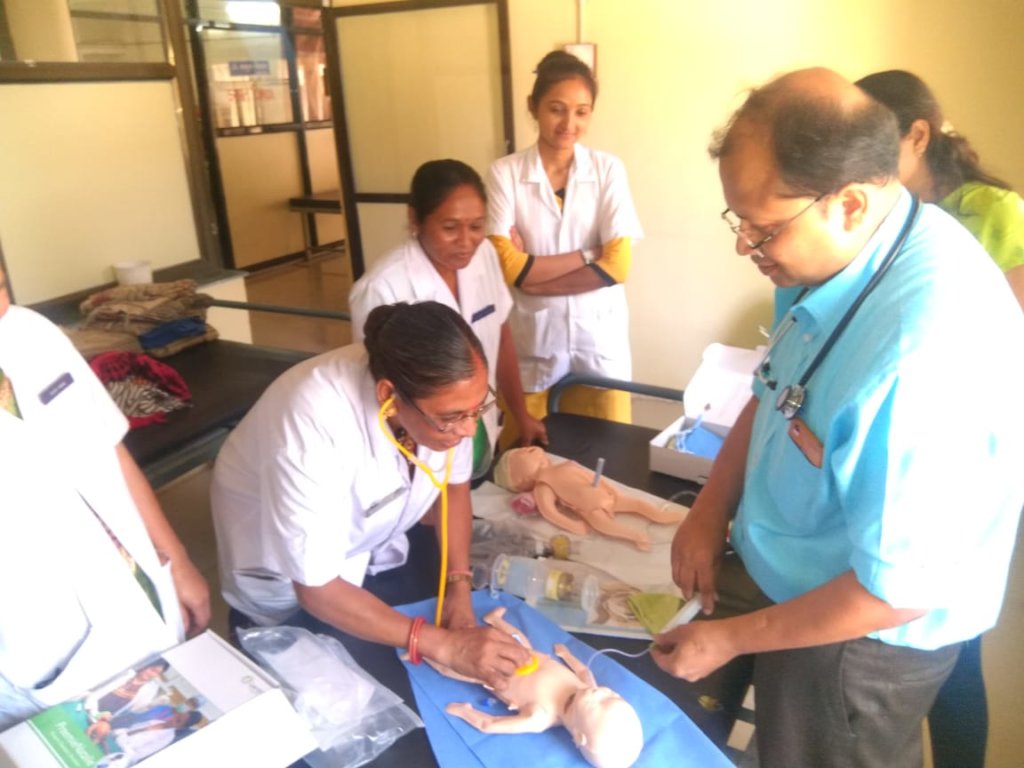 Dear Donors, supporters, and Friends,
We would like to thank you all for the generous support towards HLFPPT projects on Global Giving. HLFPPT, through innovation tools providing help to the hospital administration, Staff Nurse, Technician, and healthcare sector towards helping needy and poor women towards delivering safe child birth at institution.
These tools are very much helpful, where natural ways are not that supportive, whether it may be delivery, Feeding or to ease the life of new-born babies. The name of the project is "Saving Mothers and Babies with Innovative Tools".
Under this project, we are providing quality simulation-based healthcare training to the service providers. The objective of these sessions is to improve maternal and child health by providing high impact, low-cost training tools for health workers and facilities. In India, Many mothers are not able to feed their children easily.
In a very recent activity, a Demonstration of products cum training session has been conducted at Government Hospital CHC Chikhali (Gujarat) on the simulation-based mannequins like Neonatalie, Preemie Natalie, care plus, etc. These simulators are effective in terms to get exacts practice to provide better care for new-born child. These sessions were attended by the Doctors, Staff Nurses, technicians, and other faculty and appreciated by Paediatricians and Nurses of the facility.
Since the last couple of months, Donations towards this project was not received, but still we at HLFPPT are providing support to enable healthcare sector towards quality services. At this moment, we urge you to please support the cause, where this simulation-based tools not just helping doctors; it also provides help to the poor women for better care to their new-born Childs.
Your small donation will also help us to train the Healthcare Professionals and also to provide free ads to the children. This Nifty Cups is the most affordable solution and also very economic which helps infants to feed properly. Also, it would provide innovative life-saving medical tools to facilities in low-resource settings to enhance their care.
To support the cause, click here to donate online. At this page, we have the list of how worth your donations will be. This value list will help you to understand the initiative and also will help you to choose the correct amount for donation.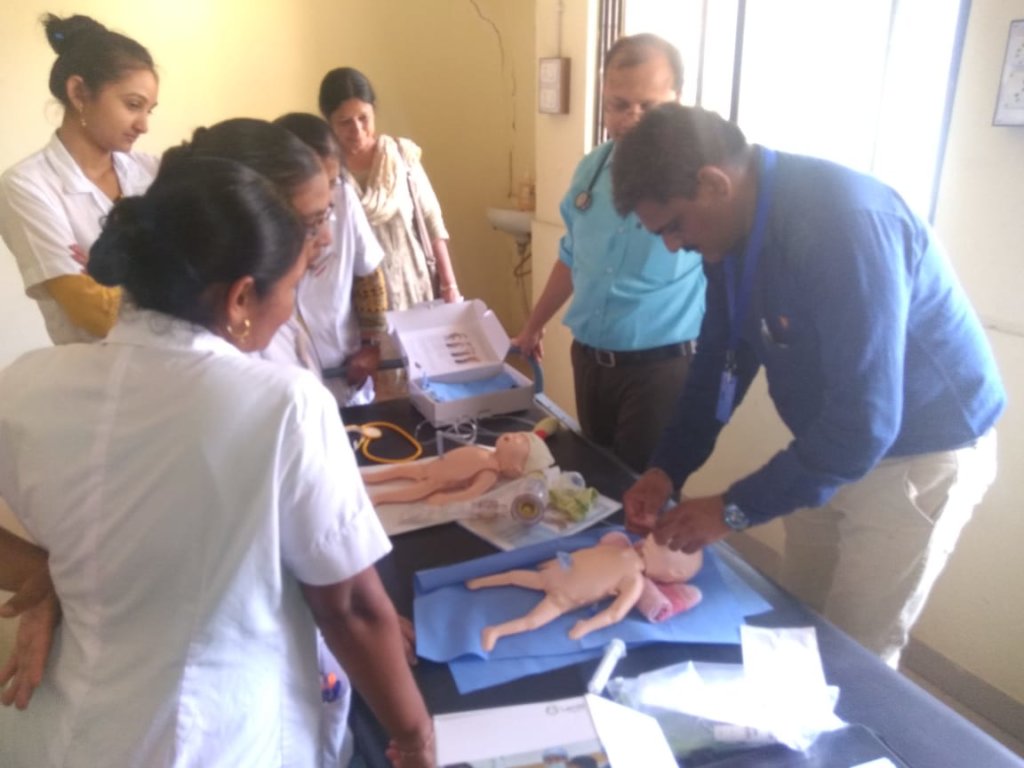 Links: