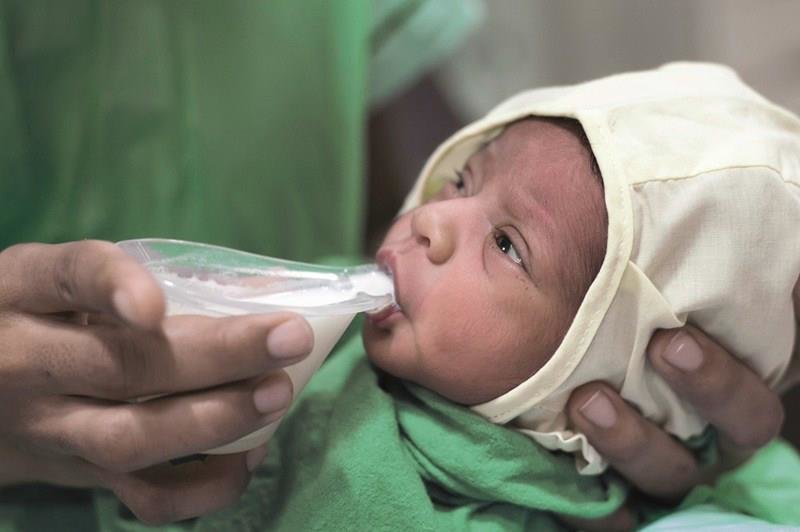 Dear Donors,
We would like to thank you all for the generous support for our Project "Saving Mothers and Babies with Innovative Tools". Under this project, we are providing quality simulation-based healthcare training to the service providers. The objective of these sessions is to improve maternal and child health by providing high impact, low-cost training tools for health workers and facilities. In India, many mothers are not able to feed their children easily, neither by bottle nor with the help of spoon.
Therefore, a Nifty Feeding Cup; a reusable product for feeding breast milk to new-borns with breastfeeding difficulties is used. It is a small, soft feeding cup with tiny reservoir at its spout. It is an elegantly designed and inexpensive solution to a complex and all-too-common problem to feed nutritious breast milk to preterm infants and to babies who have issues breastfeeding due to cleft lip or palate.
The Concept of Nifty cup is really appreciable and this is one of the best tools for feeding babies in comparison to metal Paladai and bottle feeding- as said by Hospital Admnistration & NICU Head at Rainbow Children Hospital, Delhi after the training.
Like Rainbow Hospital of Delhi, many other hospitals like- Rose walk Healthcare, Delhi, Rainbow Hospital, Panipat, Rainbow Hospital, Agra have also encouraged the use of live-saving tools which are being promoted by HLFPPT. These hospitals got a detailed training for healthcare professionals to understand the use of Nifty Cups apart from other tools. This was conducted by HLFPPT with the help of donors who supported this social cause by donating us.
Voice from the Ground
Vinod and Rani were blessed with a baby boy named Rishabh at Community Health Centre (CHC) Uska Bazar, Siddharth Nagar, Uttar Pradesh. Initially, the mother was suffering from breast pain and swelling after the baby's birth, due to which baby boy was not able to feed well. The doctor advised her to use Nifty Feeding Cups (A Life-Saving Tool) for the baby which is simple to use & easy to clean feeding solution which allows the infant to control the pace of feeding as well. Doctors have also sensitized the couple about how to use it. It should be positioned at a 45-degree angle to feed milk with the nifty cup.
The parents of the baby accepted the doctor's advice and were provided with Nifty Cup free of cost. This all happened just because of the immense support HLFPPT received from the Donors like you for our project. HLFPPT is promoting the Life-Saving Tools in rural India to save two lives at a time, one is of Mother and Second is Child. Not just this, it also adds an extra smile to the face of the Father and Family. After getting the Cup, both of them are very satisfied to see their baby getting fed well with nifty cup and thanked the Donors who helped them to access the product. Though the mother could not breastfeed, she feels elated that at least nifty cup is fulfilling the hunger of her baby. The Parents of this baby are thankful to this small yet so useful product for feeding their baby.
This could not be possible without your support towards helping us for feeding many children like Rishabh. In Rural villages of India, there are a lot of children still struggling with proper feeding in order to live a healthy life, all of which requires your kind support and gratitude. Your small donation towards this project will help us to train the Healthcare Professionals and also to provide free aids to the children. Nifty Cups is the most affordable solution and also very economical which helps infants to feed properly. Also, it would provide innovative life-saving medical tools to facilities in low-resource settings to enhance their care.
To support the cause, click here to donate online. At this dedicated page, we have customised the list of "how worth your donations" will be. This value list will help you to understand the initiative and also will help you to choose the correct amount for donation.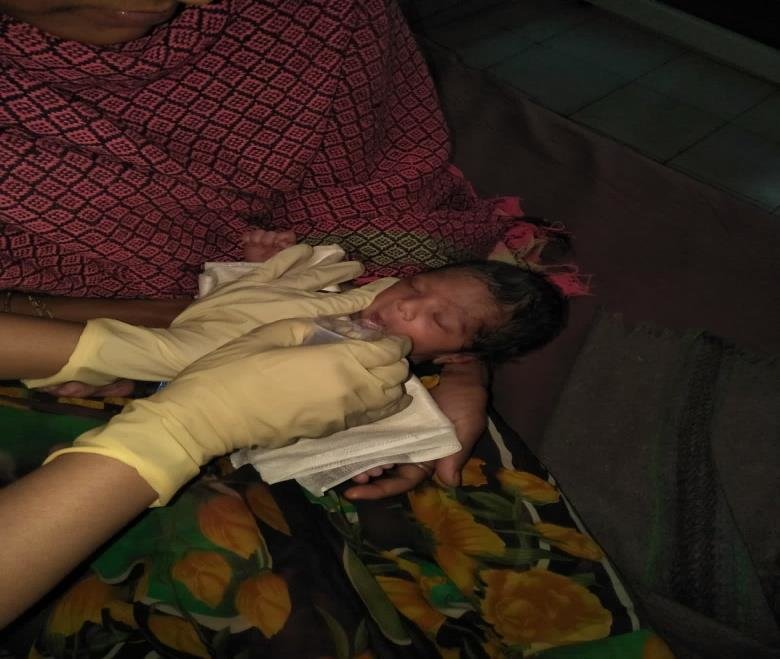 Links: