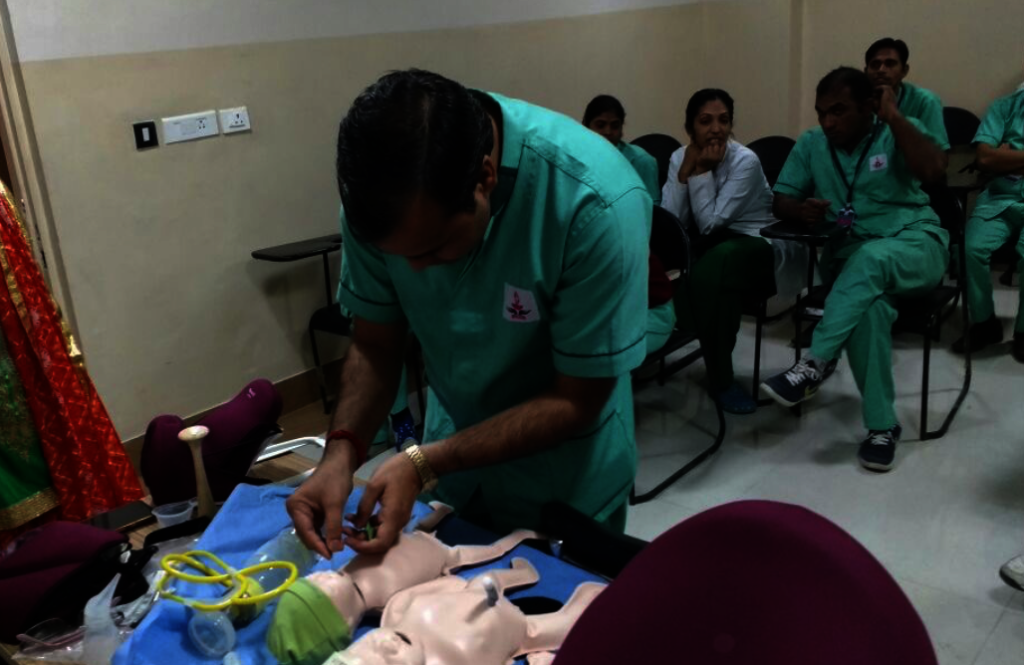 We would like to thank our donors for the generous support for the Project of Saving Mothers and Babies with Innovative Tools. Under this we are providing quality simulation-based healthcare training to service providers. Also, innovative life-saving medical tools would be provided to facilities in low-resource settings to enhance their quality of service delivery.
These Lifesaving Medical tools can help to save babies in the first golden minute. When a baby is born, he or she should begin breathing within the "Golden Minute," their first 60 seconds outside of the womb. Most babies do begin breathing on their own. 10 million babies worldwide, however, may need varying degree of assistance. Opportunity lost to provide needed assistance at this time would be a crucial impediment for saving these babies. It contributes to about 23% of neonatal deaths! In India there are one million neonatal deaths every year, representing about a quarter of all global neonatal deaths. Impact of birth asphyxia on childhood mortality is thus substantial. The mother who trusts that she will receive the best possible care expects that her providers have been fully prepared for the 1% risk.
Many of these infants could be saved if a skilled health provider at neonatal resuscitation is present during labor and childbirth. Giving birth without a skilled birth attendant leaves both mothers and newborns without the specialized medical care that's most critical when their lives are at greatest risk.
Through our innovative, affordable solutions for newborn resuscitation, we are putting our efforts to train and equip birth attendants to become efficient lifesafers. These lifesafers would help babbies to breathe in the golden minute. It can reduce infant mortality in the country.
This Project will develop an efficient, cost effective and sustainable. This would be a key resource for improving neonatal resuscitation practices in the country.
We are grateful to all our donors who supported in the vital work we are doing. As since last quarter, we are running short of funds, we need your support to save babies at the golden minute.
With a click on your mouse, please share our global giving page with your contacts and tell them why you decide to donate to us and why they should do the same.