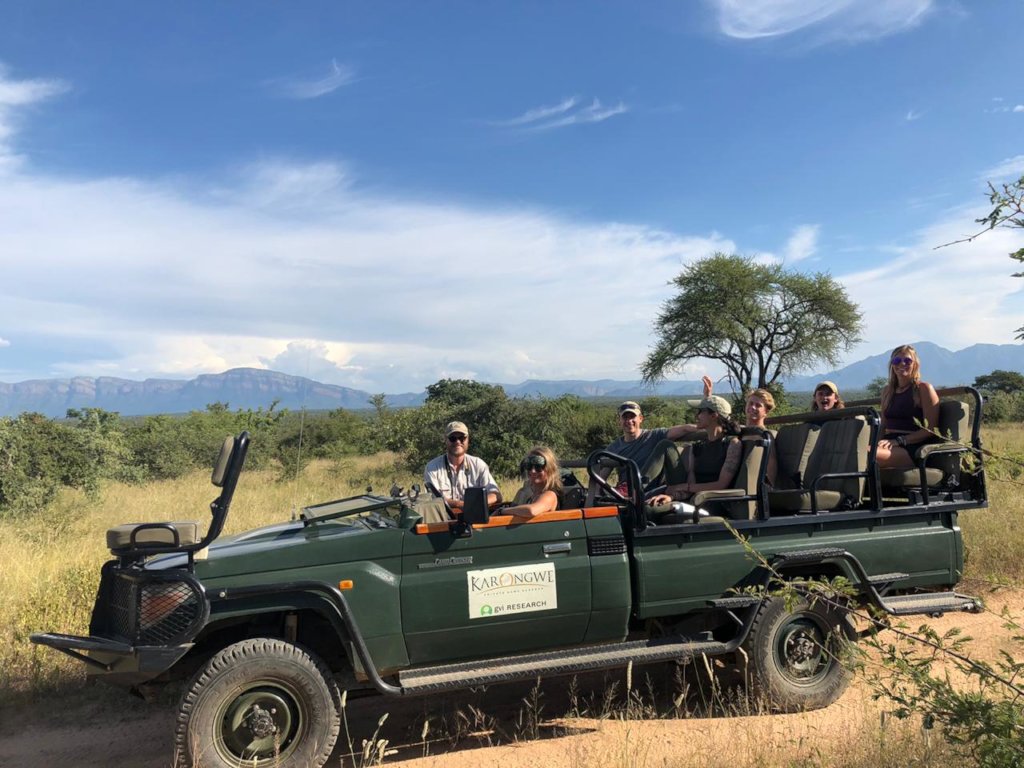 Dear Supporters,
With the recent quarter two Global Domestic Product (GDP) announcements shared from the Statistics South Africa website, the effects of this tumultuous pandemic have now been officially put onto paper, and labelled a "severe punch in the gut" for South Africa's economy. Recreation and culture, as well as restaurants and hotels took massive hits, with expenditure declines of 86% and 99.9% respectively. The government now warns that this pandemic could cost the jobs of 400,000 workers in the tourism industry alone.
The funds generated by tourism, which go on to support some 23 million livelihoods all but dried up during the harsh COVID-19 lockdown period. Wildlife-based ecotourism was estimated to be worth approximately R323 billion annually to South Africa's GDP (2013), much of which contributed directly towards the management of protected areas. Many people think the lockdown and restriction of human movement around the world would benefit nature and be a step in the right direction. The unfortunate reality is that without international revenue being directly injected into South Africa's conservation sectors through ecotourism, the biodiversity of our wildlife and the protection of their habitats is at serious risk. With lower conservation capacities and increased threats to wildlife and ecosystems, any positive outcomes that may have arisen during the lockdown will all be for nothing.
GVI Limpopo have also felt the negative consequences of this pandemic, as our base here on Karongwe was unfortunately put into an inevitable hibernation period and all operations since March have all but come to a standstill. Just because we have no participants joining us on our daily monitoring and reserve work projects doesn't mean the work has stopped though. Anti-poaching patrols have almost doubled since the lockdown, requiring additional funds to keep their vehicles on the road, which our Saving the South African Rhino fund has assisted with. We are also still in close communication with reserve management in regards to sharing wildlife information and reporting on the reserve, and assisting with locating our focus species where possible. Sadly we also had to hit the pause button on our camera trap project, delaying our hyena identification project across the reserve. From here, we hope that soon South Africa will lift the ban on international travel, of course with a high priority on health and safety protocols, so that we can once again welcome participants through our doors and begin our monitoring operations.
In the meantime, we are still continuing our fundraising efforts to finalise the purchase of the Wild Dog satellite collar, as they are due to be released onto the reserve any day now. From the 14th - 18th of September, the Little by Little Campaign is a five-day crowdfunding campaign designed to help all partners of GlobalGiving around the world cultivate a robust network of small-dollar donors. All eligible donations up to $50 per unique donor per organization will be matched at 50% during the campaign, and funds will not run out! Although it may seem insignificant, numerous contributions at lower amounts during this time could help us quickly reach our goal, so we appeal to our donors once more to help our cause and contribute directly towards the protection and monitoring of this endangered species.
Once again, from the bottom of our hearts we would like to thank all our sponsors and readers for following our conservation journey in the heart of the South African savanna. We hope wherever you are around the world that you are safe and well, and we look forward to reporting on more positive impact stories in the months to come!
Love,
The GVI Karongwe Team