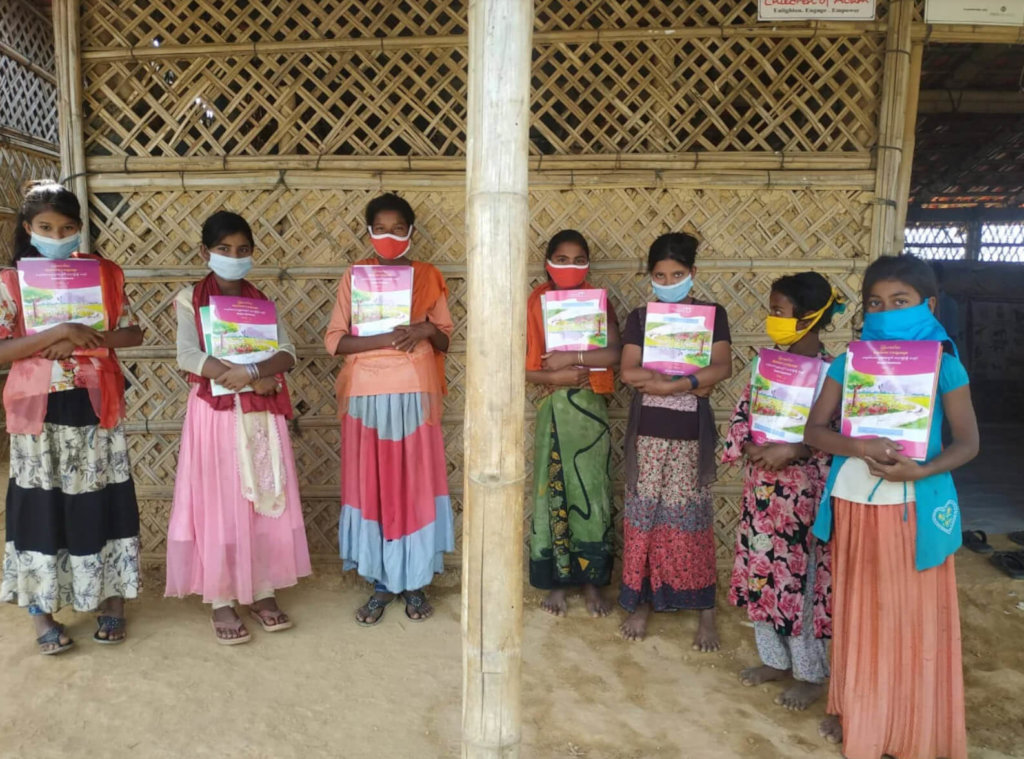 Dear OBAT Family,
Today is June 20th, World Refugee Day. August 2021 will mark four years since the exodus of the Rohingya from Myanmar and their settlement in Kutupalong camp- now the largest refugee camp in the world. While the camp has provided them with a safe haven from the brutality they have escaped from, YOU have ensured that they don't perish because of their new identity and existence as refugees. Because of you, they continue to receive healthcare, access to education and empowerment opportunities. As always, a lot has been going on and we are eager to share with you the impact of your support. Here goes…
NEW BOOKS FOR LEARNING CENTER STUDENTS
Our Rohingya Learning Center students received new textbooks at the start of the new education year. The books were distributed to students enrolled in levels 2 and 3. Although the learning centers are closed, the at-home education program has been ongoing. Students are also visited by their teachers intermittently to monitor their progress.
FEROCIOUS FIRE CAUSES DEVASTATION
A devastating fire broke out in the Nayapara Rohingya Refugee Camp in Cox's Bazar earlier this year. Having already lost their homes once, this was the second devastating loss for the refugees rendered homeless by this tragedy. OBAT's emergency team worked round the clock to ensure that essential needs including food, clothing and medical needs of the victims were met. Medical camps were also set up by the staff of OBAT's medical clinic.

Below is a synopsis of the crisis and OBAT's response thus far:
61,191 people affected -12,413 shelters damaged
54 learning centers damaged
16 child-friendly spaces damaged
13 deaths
45,122 people displaced.
What YOU Did To Help:
4,079 people were given emergency medical treatment.
An ambulance was on standby for transferring patients
5,320 meals provided
1,000 people received necessary non-food items.
NEW ULTRASOUND MACHINE FOR OBAT'S CLINIC
We are excited to announce the latest addition to OBAT's primary health clinic for Rohingya refugees – an ultrasound machine! Thank you to our partner MedGlobal for this valuable addition to the clinic. The new equipment will allow doctors to provide more accurate diagnoses, in-house, instead of referring patients to a hospital outside of the camp.

OBAT's primary health clinic for Rohingya refugees provides preventive, promotive, and curative services along with simple diagnostic investigations and access to referral facilities. The Health Center in Camp 4 is known as the "Famous Clinic" within the community and offers a full range of compassionate and comprehensive medical care, including dental and maternal care, as well as access to a fully stocked pharmacy.
DENTAL CAMP ADDRESSES ORAL HEALTH OF REFUGEES
In partnership with Refugee Crisis Foundation, OBAT has been operating one of only two health posts in the Rohingya camps to also provide dental healthcare. This past February, OBAT held a dental camp at Camp 13, a camp hosted by and held at the HMBD Foundation's clinic.
Two dentists from OBAT's clinic, Dr. Junayed and Dr. Sanjib, provided treatment to a total of 55 patients. All patients received their prescribed medicines according to their doctor's consultation.
Focusing on some of the most critical cases and providing much-needed pain mitigation, services provided in the camps included teeth extraction, abscess drainage and glass Ionomer restoration. In terms of prevention, residents participated in sessions on proper oral hygiene and brushing. Overall, a major win!
WARM BLANKETS PROTECT REFUGEES AGAINST THE COLD
Winter lasted long into the new year in Bangladesh. Protection against the elements is very difficult for Rohingya refugees who live in straw and bamboo shelters. In February, 2,500 blankets were distributed to the students of our learning centers, their families, and volunteers to help them keep warm during frigid temperatures.
Thank you to Human Concern International for their support of this program.
ROHINGYA WOMEN SEW MASKS FOR CLINIC PATIENTS
Thanks to a generous contribution from our partner, Refugee Crisis Foundation, OBAT distributed new, reusable masks to the patients at its Rohingya Health Clinic.
5,000 masks were sewn by the well-trained women enrolled in the sewing program at OBAT's Women Empowerment Center. Stitching the masks allows them to practice their craft and provides a source of income that is immensely helpful in improving their financial situation.
VIRTUAL EVENT GARNERS SUPPORT FOR FIRE VICTIMS
We are constantly inspired by the kindness of our OBAT family. Dr. Michael Drusano (a three-time volunteer at OBAT's Rohingya clinic) is one of them. During May, he led a successful fundraising effort for Rohingya fire victims. He was joined by other volunteers, Dr. Minal Ahson and Ms. Ruth Kaiser. The three volunteers gave moving and powerful accounts of their experiences in the Rohingya camps. All events included speakers from Bangladesh who gave personal accounts of how they have benefitted from OBAT's work.
OBAT'S WOMEN'S CENTER IS NURTURING LEADERS
During COVID-19, the Rohingya Women Adolescent Empowerment Association (RWAEA) remained very active. Afsara Begum, teacher at RWAEA, was one of the students of OBAT's Empowerment Center for Rohingya Women. Now, she is not only teaching there, she's also serving as the Chairperson of RWAEA!
This video, https://bit.ly/2RpZ9NW, showcases OBAT center's work as narrated by Afsara. It was presented at the International Women's Day celebration program in Cox's Bazar by GiHA WG (Gender in Humanitarian Action Working Group, a sector of ISCG, Inter Sector Coordination Group, the coordinating agency of Rohingya Crisis response).
The RWAEA also displayed their handmade products at an International Women's Day celebration program at Cox's Bazar. This program was organized by the UN (Women and Education Sector). We are so proud of Afsara and how far she has come!
These were just some of the amazing outcomes of your support! Thank you for making it all possible. Please join us in raising awareness for the Rohingya crisis. Follow us on social media, share this project with your friends and families to make an even bigger impact!
We will be back soon with our next update. Until then, stay safe and enjoy the sunshine!
Your OBAT Family!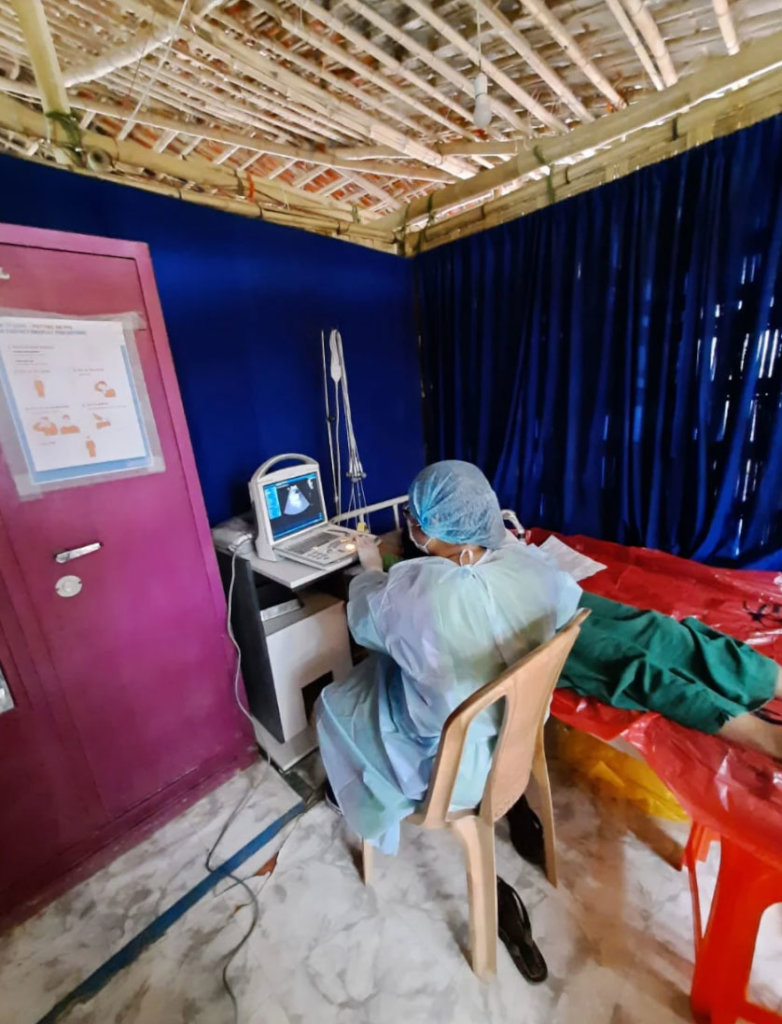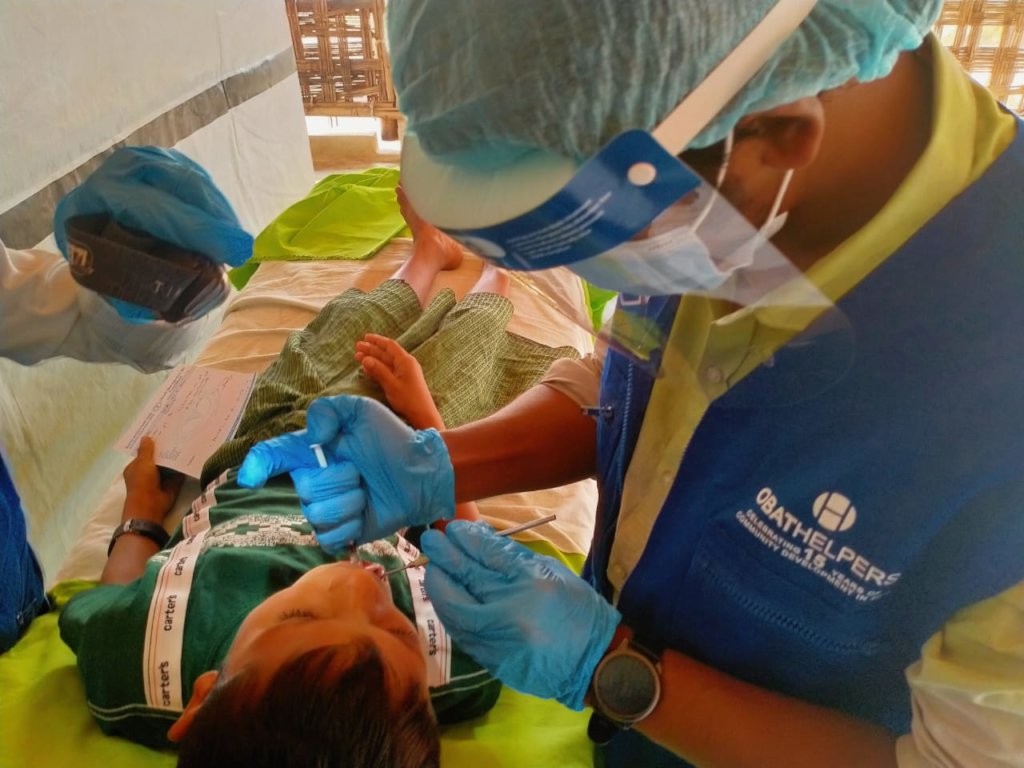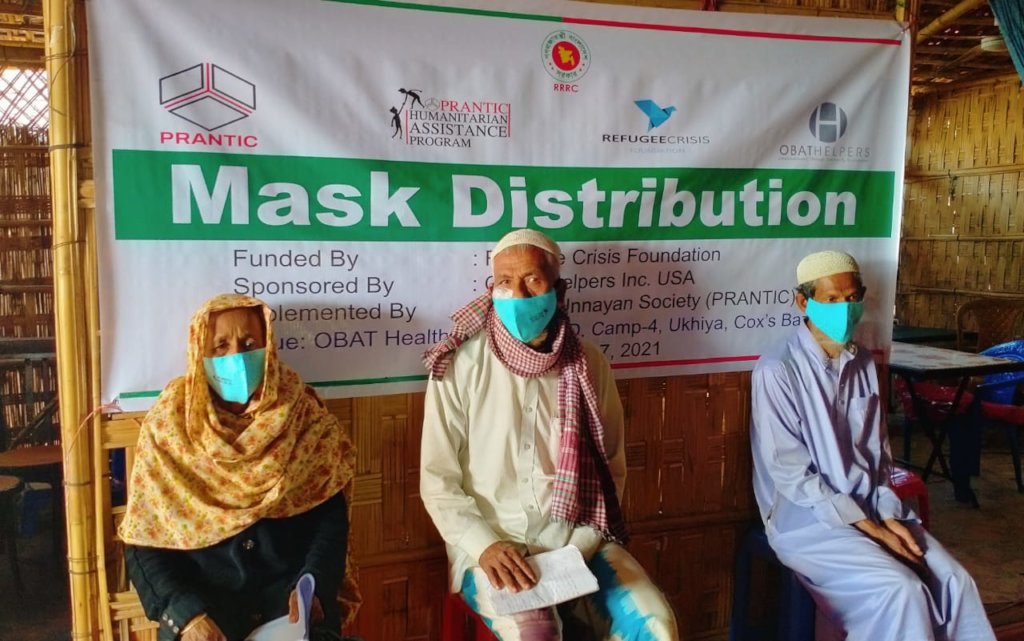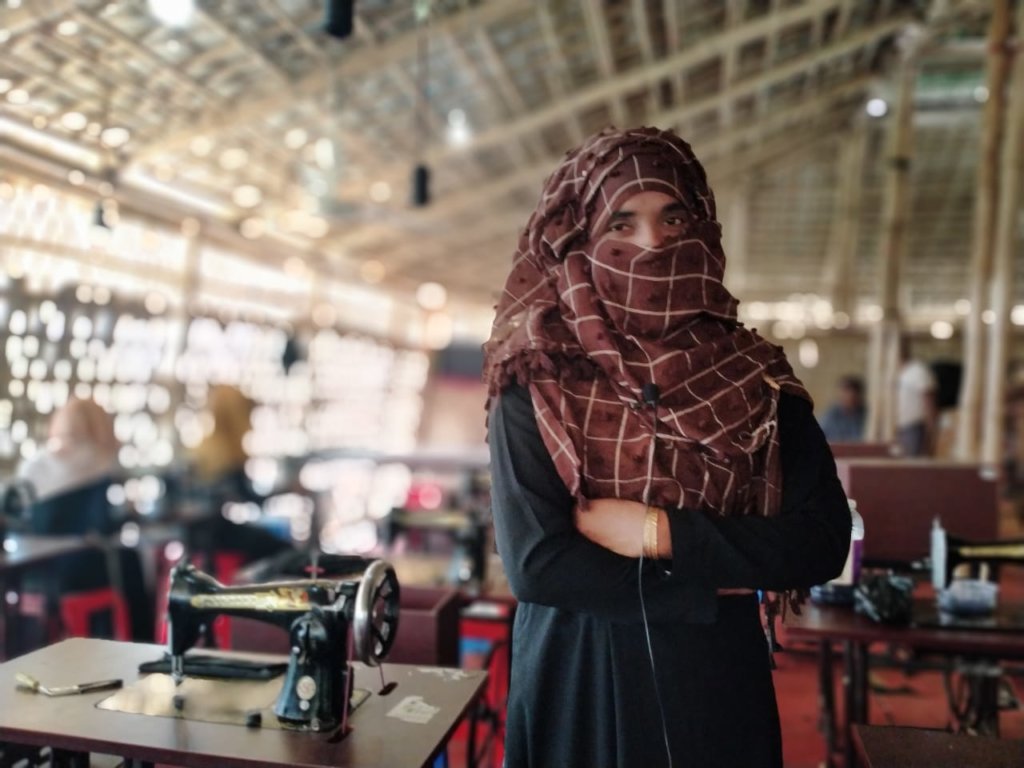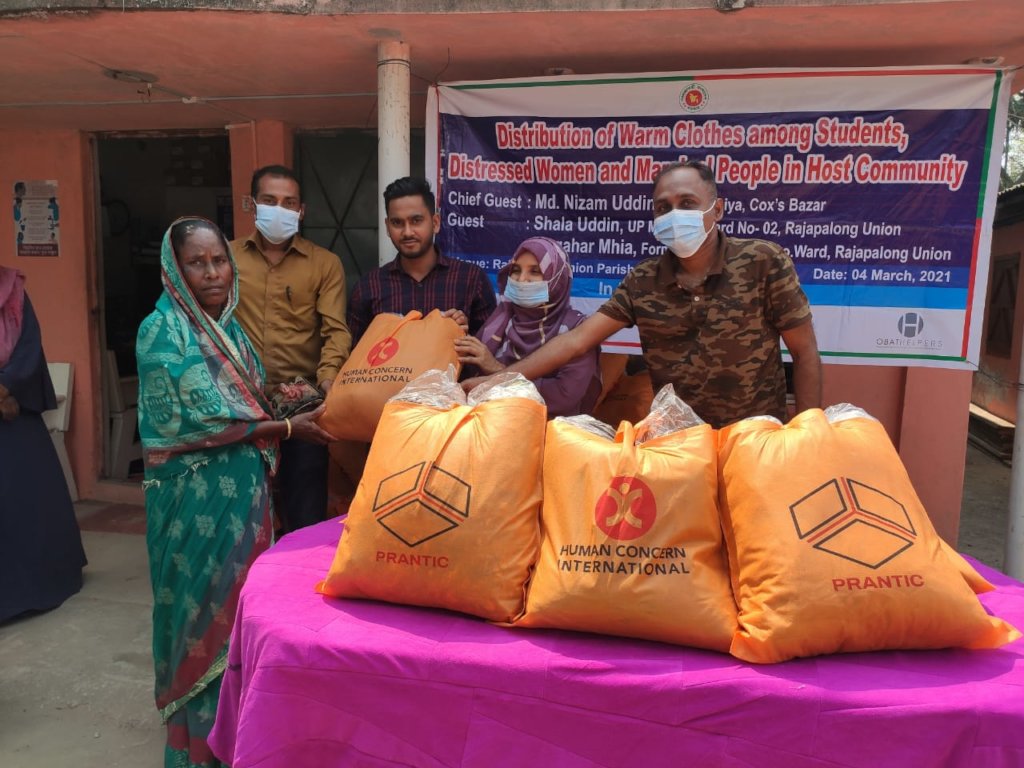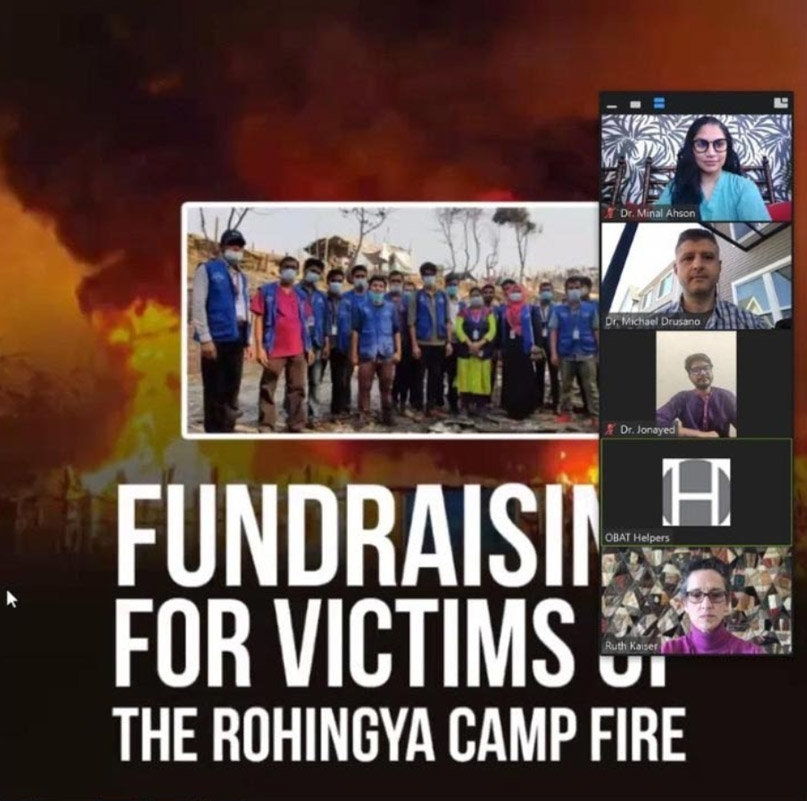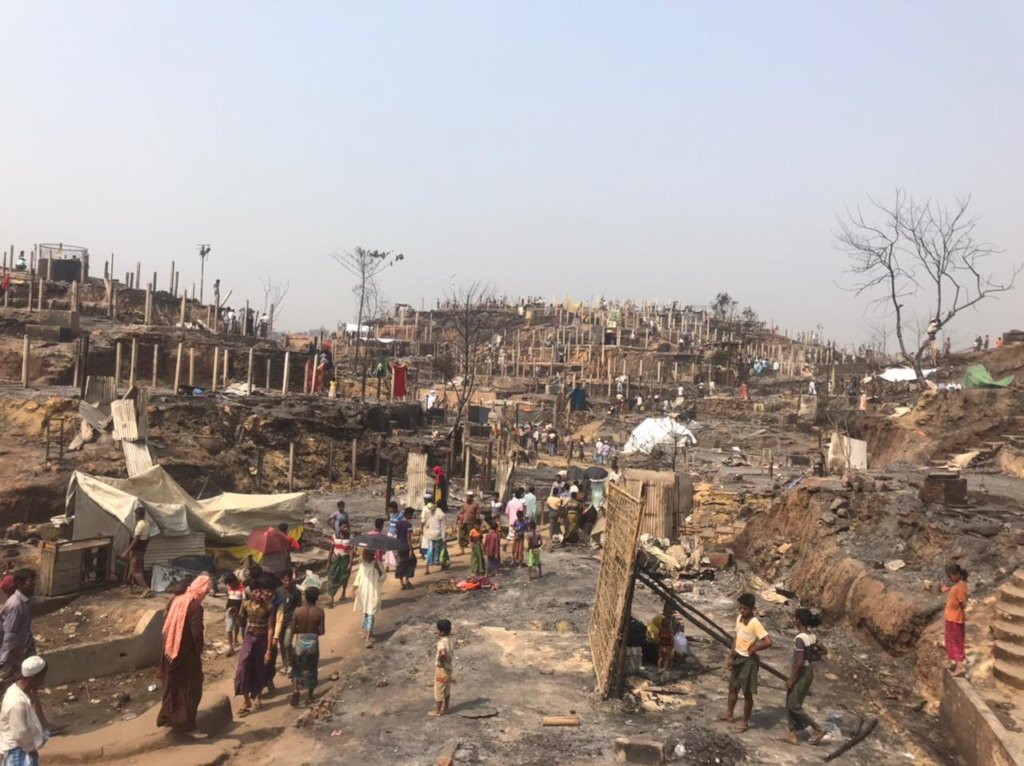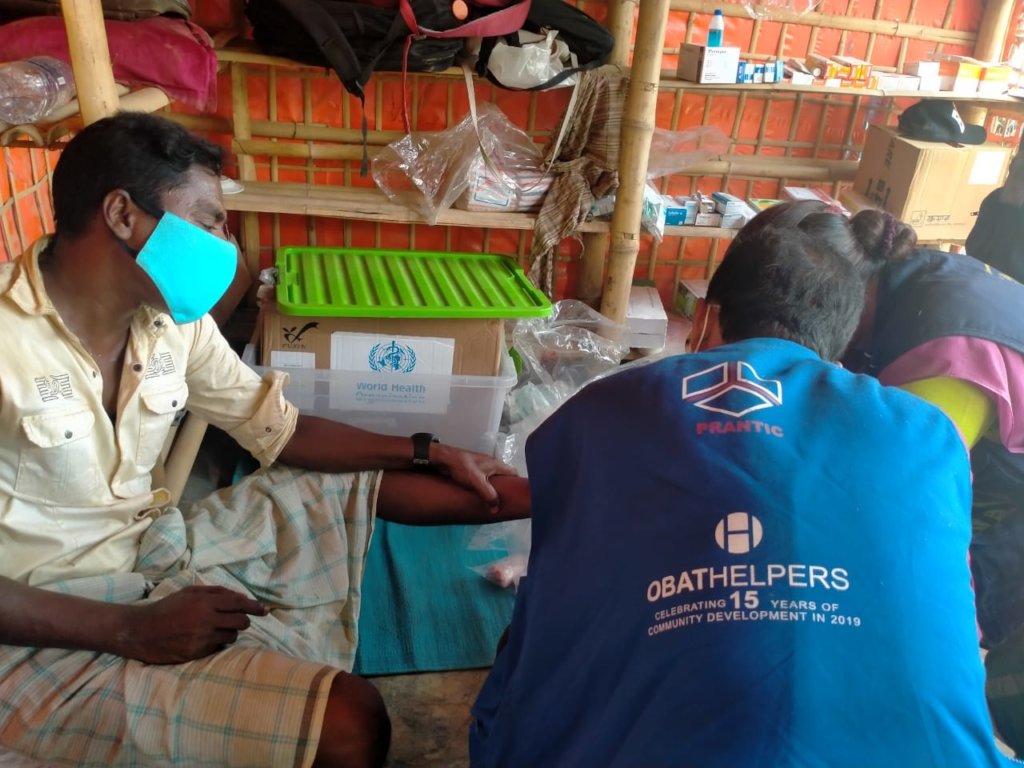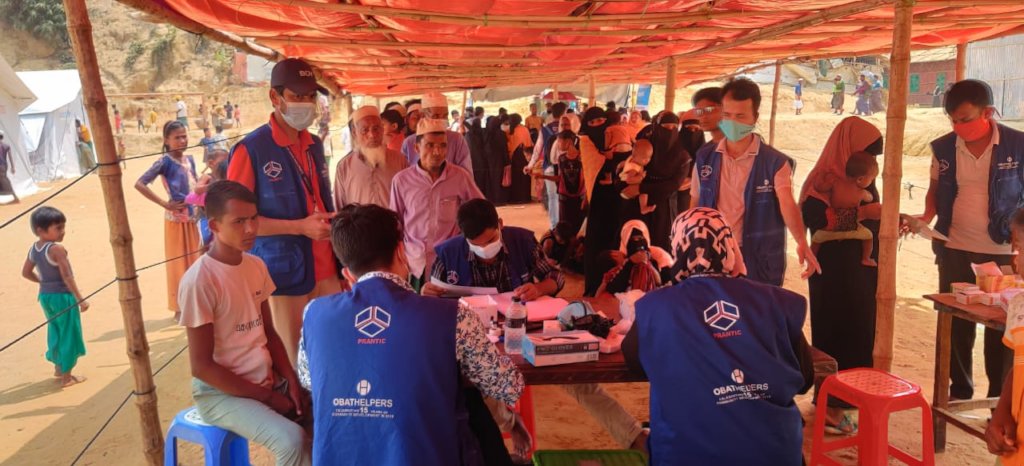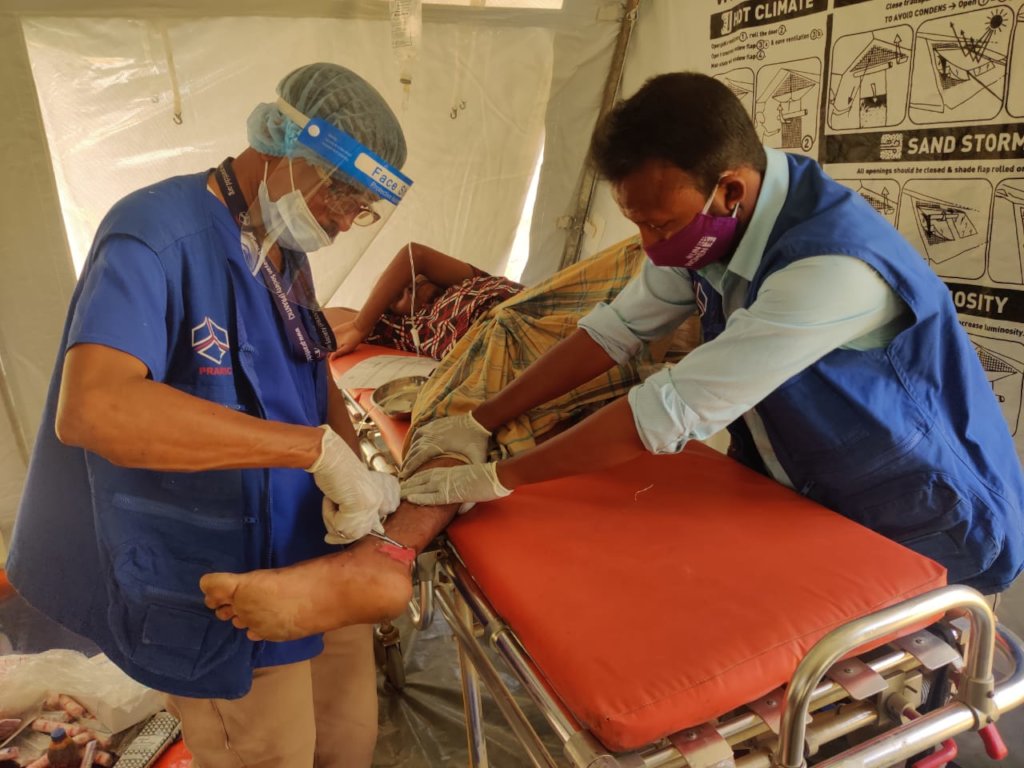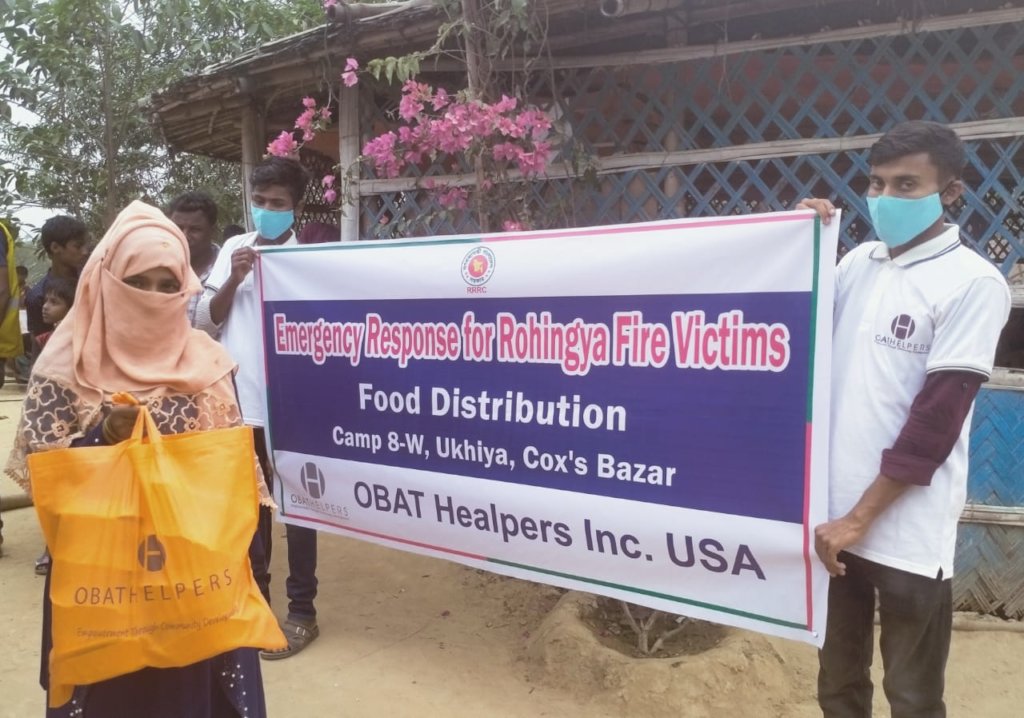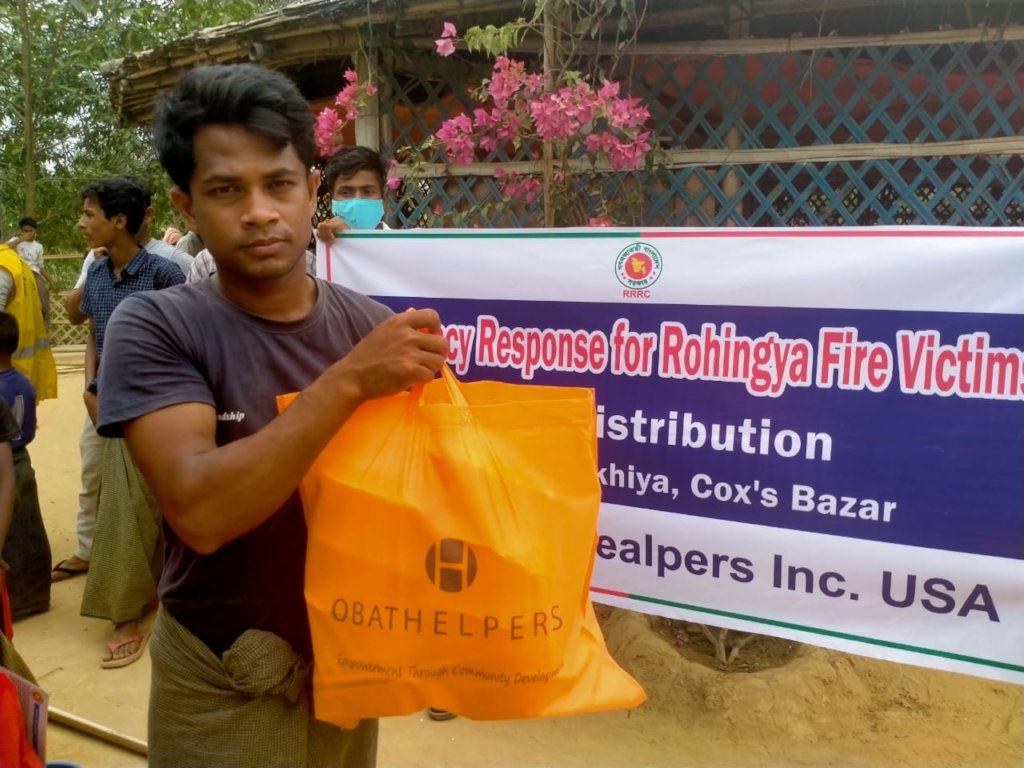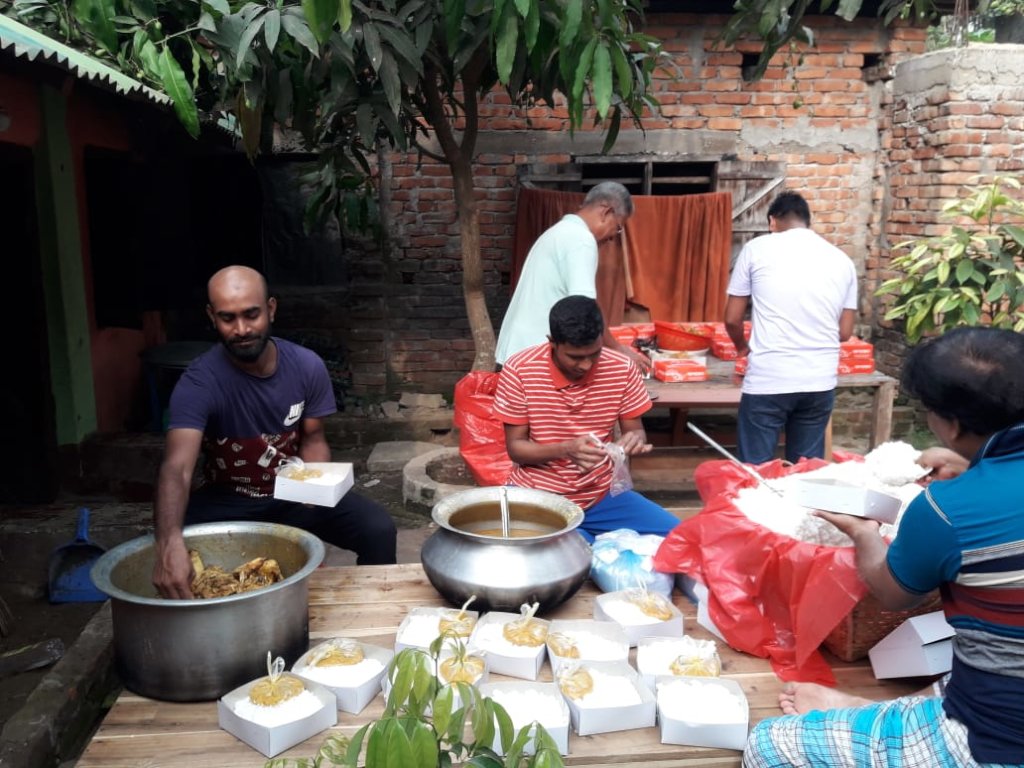 Links: