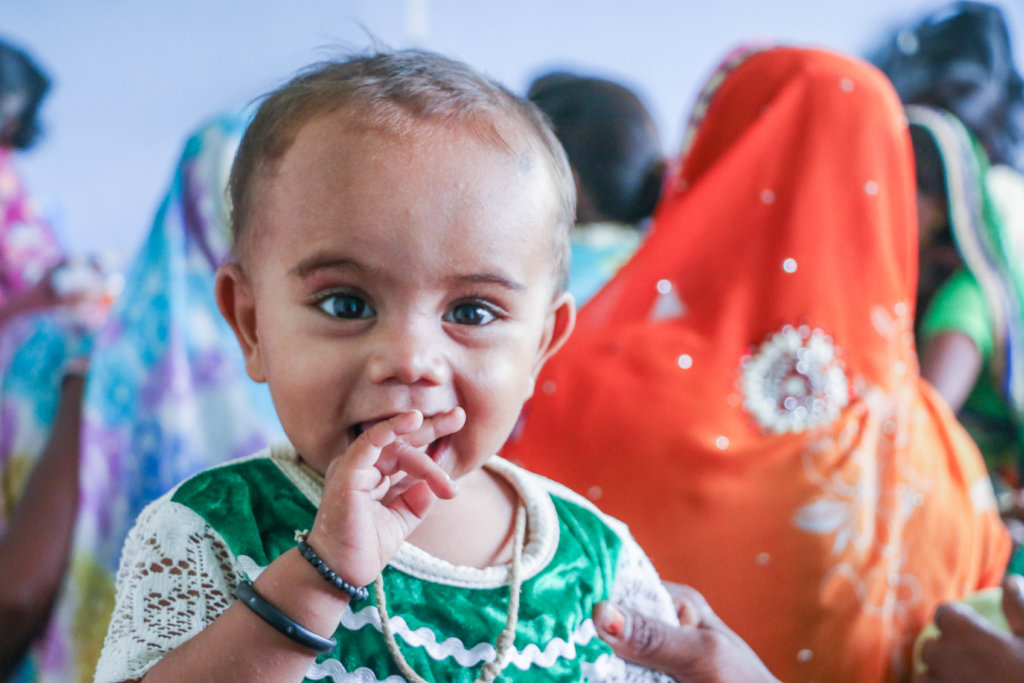 Dear Friend,

I hope this update finds you and your loved ones in good health.

COVID-19 pandemic plunges the world into a state of uncertainty but we have faith that India and the world will be able to weather this storm as we have weathered many in the past.
Seva Mandir has an important role to play, and we're working hard to help rural communities in southern Rajasthan during this time of need.
In our last report we shared with you the steps which Seva Mandir was taking for the safety and security of the people living in its rural areas. But now the scenario has completely changed, people now are aware about Covid-19 and they also know the ways to keep them safe and protected from this virus.
Already, malnutrition is a significant issue effecting children living in our working areas and the current situation has made the situation worse. Most importantly, children already suffering "Moderate or Severe Acute Malnutrition" are now mostly living in their homes without any medical care and adequate supplementary nutrition, and these children will be at maximum health risk.
Malnutrition is not a condition which will wait for the virus to end its game. It will worsen the woes of children and women unnerved by the invisible virus and threaten their survival. UNICEF warned in its report that a staggering, 1.2 million additional children under five could die in just six months in low and middle-income countries due to reduction in routine health services coverage and increased in child wasting [a form of malnutrition where the child is too thin for his height]. Of this, one of the largest death tolls could be borne by India, projected to touch 3 lakhs.
Through our Covid-19 Relief Programme we have provided more than 50,000 relief kits for food, sanitation, storing grain and personal protection. Our comprehensive awareness campaign on Covid-19 has focused on the symptoms of Covid-19, how to protect those most at risk, quarantine methods, and more. Additionally, Seva Mandir is also coordinating with the government to support their own relief efforts.
Our health team is regularly monitoring the health of malnourished children in our working areas and making all the efforts to give all the necessary help, support and guidance to these children and their parents. Our teams are also in touch with communities for any support needed.
We are deeply grateful for your overwhelming support and messages of encouragement. Until now, over INR 6 million (USD 80,000) has been spent in providing relief. Now, it is essential that we look forward and begin the second phase of rehabilitation efforts.

We are committed to continue to serve the communities we work with, and we know you will be too. The world will come out stronger after we beat the coronavirus.
Thank you, and sending our best wishes for yours and your family and friends safety.

Regards

Atul Lekhra and the Seva Mandir team

Follow us on www.facebook.com/sevamandir
Links: