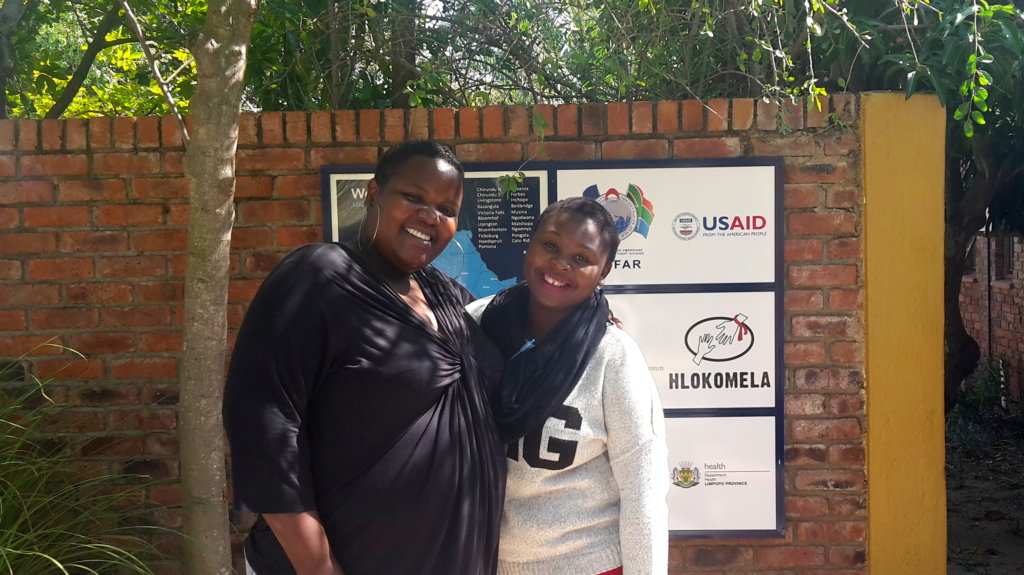 Thank you!
First of all, a huge Thank You! to everyone who donated to Hlokomela during the Open Challenge. We have surpassed our initial goal of $12,000, which means we are able to fund our breast cancer screening programme for the next year. We were overcome with the generosity of donors, and we are very excited to begin offering breast cancer screening services to those who would not otherwise have been able to access them.
Surveys
Researchers from Johns Hopkins University (Baltimore, USA) and University of Witwatersrand (Johannesburg, South Africa) along with the help of two fantastic local volunteers, Constance and Whitney, have been busy conducting a survey of women at the clinic to find out about their current knowledge of breast cancer symptoms, their attitudes towards treatment, and their personal experience with breast cancer. While data collection is still underway, we have already surveyed over 150 women. We hope to use this data to create a sustainable breast cancer screening, education, and treatment programme that women will want to utilize, as well as to understand the current picture of breast cancer prevalence, knowledge, and attitudes so that we will know if and how much our programme makes a difference!
Health Worker Training
A date has been set for our health worker training programme. On June 24th, volunteers will arrive from Johannesburg and Baltimore to begin training our nurses in the use of ultrasound for breast cancer screening. One radiologist and two radiology registrars will be coming from The Chris Hani Baragwanath Hosptial in Johannesburg along with a Johns Hopkins University medical student trained in ultrasound. The clinic's nurses will all be trained in the use of ultrasound, which will not only help our screening programme but will also give them skills to help advance their careers.
Breast Health Education
We have begun discussions with the Breast Health Foundation (BHF) to collaborate with Hlokomela to organize a breast health education day this coming June/July. While plans have not yet been formalized, we are hoping to have BHF volunteers join us in Hoedspruit to provide a fun educational programme for both our Nompilos and patients. Nompilos are an important part of the work that Hlokomela does. These peer educators/care givers come to Hlokomela once a month for a full day's training on specific healthcare topics and then head out into their communities and farms to educate those who would not otherwise have been reached. By providing education to these Nompilos on breast health and the importance of early detection, we hope to encourage more women to come for screening. Details on the education programme are still being finalized, but watch this space!
Thank you again for your support, and we look forward to bringing you more updates as this programme gets underway!