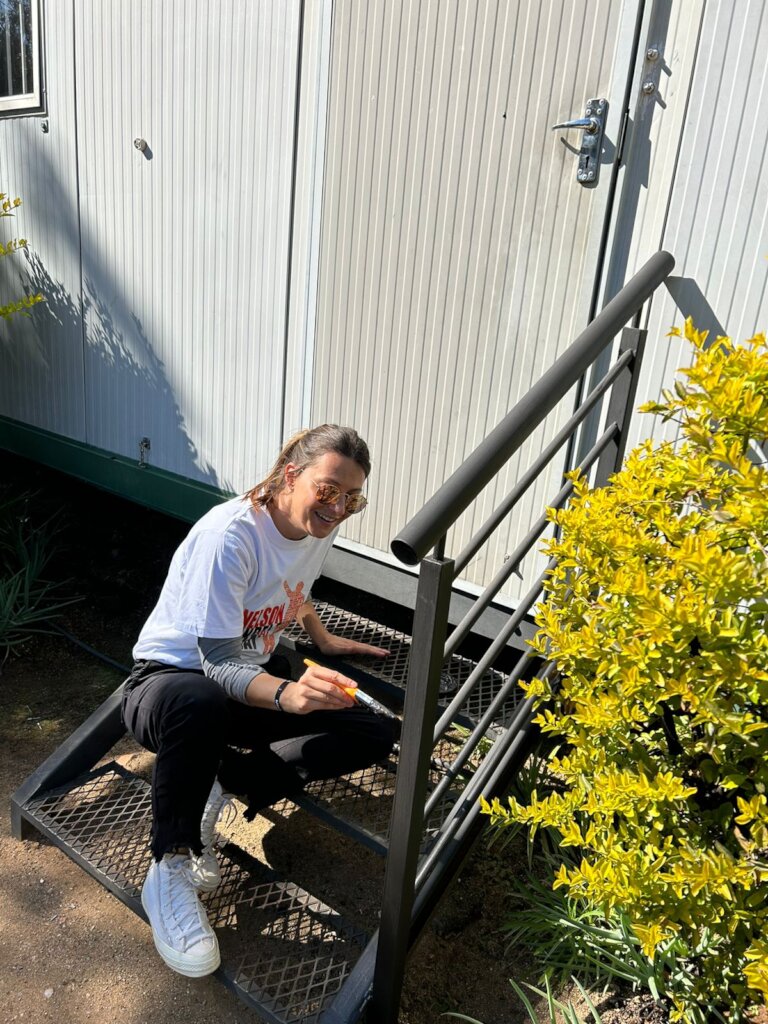 Over the past few months the Hlokomela Women's Clinic has been overwhelmed by the lack of basic health care screening offered through Government, resulting in women battling for their lives due to conditions that can be prevented through timely screening. Likewise, we have been overwhelmed by the generosity of our GlobalGiving family - without you this project won't survive! We are also happy to announce new opportunities and partnerships that will benefit our patients.
Challenges with basic screening in public health care facilities
Women are missing out on the most basic screening in the government sector. Something as routine as a Pap Smear, which should be done every 1 to 3 years for HIV positive women, and according to Government guidelines, every 5 to 10 years for HIV negative women, is not being done at all.
On several occasions over the last three months I met women who have been patients of government clinics their whole lives, but have never had a Pap smear done. These patients come to us with lower pelvic pain, post-menopausal bleeding, discharge, iron deficiency, and in all the cases I dealt with, not one patient had a Pap smear offered to her. Three of these women were diagnosed with stage 3d cervical cancer carcinoma. This is appalling to say the least. Women are ill-informed on what the procedure entails, some have endured trauma in this regard and others just don't get offered the service.
Referral pathway for women with abnormal Pap smears
Tintswalo Hospital in association with the Breast Health Foundation, has opened a Women's Clinic at Tintswalo Hospital. We were honoured to be invited to the opening and to be a part of this event. To date, this new clinic has been offering LLETZ and biopsy services to patients with abnormal Pap smears. This referral system is very effective and efficient. The doctors from the Tshemba Foundation, whom we partner with, have worked very hard to get guidelines and protocols in place. Fortunately, Hlokomela Women's Clinic has a direct link to referring patients. We have been able to get patients booked and biopsied in less than two weeks. This is wonderful, provided that we catch the abnormalities early.
We also trust that breast health interventions and mammograms will soon be available in this new women's clinic at Tintswalo Hospital.
Breast cancer patients and new referral pathway
After the COVID-19 many things changed. The well-established pathway Hlokomela Women's Clinic had built over several years fell apart. This left patients with possible malignancies, or a need for further investigations, without hope. Long travel times, even longer waiting lists, and broken equipment are only a few of the challenges they met at Government facilities.
Recently we have been able to establish a seemingly easier pathway for our patients through a breast clinic at Rob Fereirra Hospital. This route is fairly new for us, and we are yet to report on the patient journey but at this stage it looks promising as long as the mammogram unit remains in working condition. The travel distance for our patients is less and we hope that a relationship with this clinic will assure that all women referred there from Hlokomela Women's Clinic or any other institution for that matter, will receive the best possible help.
Donations
Over the past few months, we have received numerous donations from members of the community. We would like to thank each and every individual and company for always remembering us. Thank you to the Hoedspruit community for warm clothing donations, for the Australian Film crew who spent time shooting films in Hoedspruit for donating a large amount of dried/non-perishable foods. The bulk of this was used to make soup for the clinic patients weekly for more than 6 weeks!
Hlokomela donated some of these products to two local old age homes.
Unyembeza Boutique Lodge has been involved in donating a variety of things from care packs to baby clothes for the past 5 years and counting. As part of giving back, all guests have the option to add an amount to their bill that will be donated to Hlokomela Women's Clinic at the ned of their stay. In May Hlokomela Women's Clinic received R5000-00 from this initiative. We would like to take this opportunity to thank them for their continued support.
Le Bamba Hoedspruit has also been assisting Hlokomela with donations and food vouchers throughout the winter.
We are currently in need of reusable and disposable sanitary products as well as toiletries. Donations in this regard will be greatly appreciated!
Mandela Day
South Africans celebrate the founder of our nation, Nelson Mandela, every year on 18 July. This year was no different and Hlokomela Clinic was blessed by community members giving much more than just 67 minutes of their time. Volunteers from Rotary Club delivered sandwiches for the patients prepared and donated by learners from Southern Cross Schools. Amafu Forest Lodge donated 10litres of soup and volunteers from Jahara Treatment Centre assisted with some much needed maintenance tasks at the clinic.
Mental health
Dr Dan Morberg, a Psychiatrist from the USA, recently visited Hlokomela Clinic. Unfortunately, he only had one day with us but was able to consult with a list of patients in serious need. We are grateful that he spent this time with our patients.
Hlokomela has been putting so much effort into spreading awareness as well as making Tension and Trauma Releasing Exercises (TRE) more accessible not only to clinic patients and staff but also to members of the Hoedspruit community at large. We are seeing wonderful results from this programme.
Some of the things we see…
Unfortunately, we do not always have good news and success stories to report. This is the reality of what we do. We do feel that it is good to share the bad things also as this sheds light on matters that need to be addressed with more intent.
Recently, a young woman (21) came into the clinic complaining of vaginal bleeding. After taking a history from her, it became known that she had two children at home. After examination, it became evident that this patient was in the process of a self-induced abortion. Either by way of traditional medicine or by visiting a "back street" facility. Ultrasound showed retained products of conception. The patient was drenched in the most offensive odour, she was weak, in pain and desperate. The Women's Clinic staff called the ambulance, briefed the casualty ward at the hospital and cleaned her up. We provided her with clean underwear, sanitary pads (the one she had on must have been more than a day old), bed sheets, overnight toiletries and a care pack.
All of this is wonderful and it's great to help in this way but the reality is that this was her third time going through the same process. This was the first time she came to Hlokomela Women's Clinic. We agreed that once she is discharged, she should follow up with us for counselling and a discussion on birth control that she will be able to comply with.
Just a few weeks ago, an 18-year-old girl came into the clinic. Malnourished, traumatized and clearly distraught. Looking only for a bandage. After consultation, counselling and suturing the 3 deepest lacerations out of almost 40 on her arms - all self-inflicted. The reality just hit again. We have our work cut out for us. Because of Hlokomela's heart for caring and all the tools we have in place, we could clean her up, provide her with food, get her on antibiotics, had booked her for a psychiatric consultation and put on antidepressants. We can gladly report that she did follow up, she is doing much better and taking her treatment consistently.
A desperate plea for funding
As the citrus season is in full swing here in Hoedspruit South Africa, Hlokomela Women's Clinic is being flooded with seasonal and migrant workers in need of care. These people travel long, sometimes very difficult, journeys to South Africa, in the hopes of making some money to provide for their families across the border. Most of the time lacking in the very basic human needs. Our doors are open to everyone, also to migrants.
It also happens that when some of these migrant women get to Hlokomela Women's Clinic, it's the first time in their lives that they have access to breast ultrasounds, Pap smear and the opportunity to get informed and educated about their own health. In order to provide these services, which would otherwise not be available to these women who cannot afford to pay, we need funding.
At the moment we are struggling to stay ahead with assisting them with as mentioned, the very basic needs, such as sanitary products, clothing, medication, and food. These vulnerable people have nowhere to turn to and look to Hlokomela for help. Any donations that can be directed to assisting this key part of our population would be greatly appreciated.
The difference between having and not having health care insurance in South Africa
Recently, a 60-year-old female patient came into the Hlokomela women's clinic. She had been aware of a mass in her left breast for around 3 weeks. This patient was able to have a breast ultrasound done. The results of the ultrasound led to the referral for a mammogram. The mammogram led to a biopsy being done on the same day and to a referral to a breast health specialist.
All of this happened within 10 days, from ultrasound to diagnosis to having a treatment plan in place. This is all because this patient has medical insurance.
Unfortunately, for 90% of the patients that come through our doors, this is not the case. If a patient does not have health care insurance, they are left to the mercy of the public healthcare system. No mercy is what they receive. The same mass in the same patient without healthcare, will in all likelihood have caused her death.
We work relentlessly here at Hlokomela, to do our very best to make use of the systems that are in place to help these patients. Sometimes we are lucky and the system works, but most of the time it doesn't. This is why we are in desperate need of funding to assist patients to visit private facilities to at least get diagnosed early. To assist in traveling and accommodation, all this costs money which sadly many patients do not have.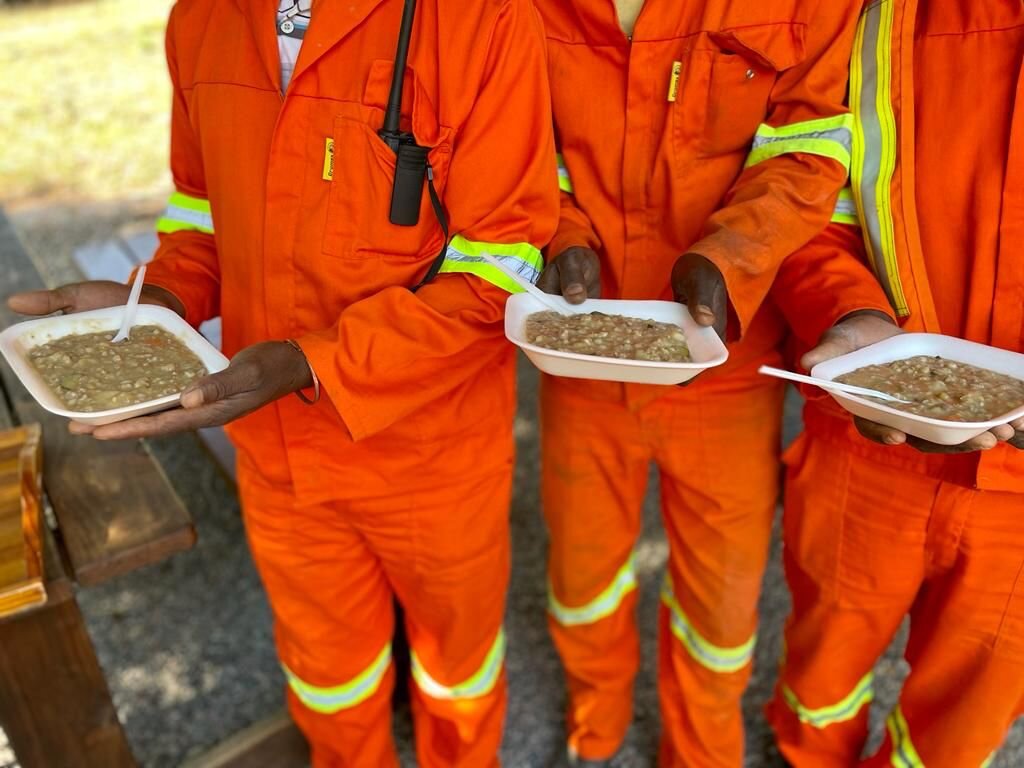 Links: