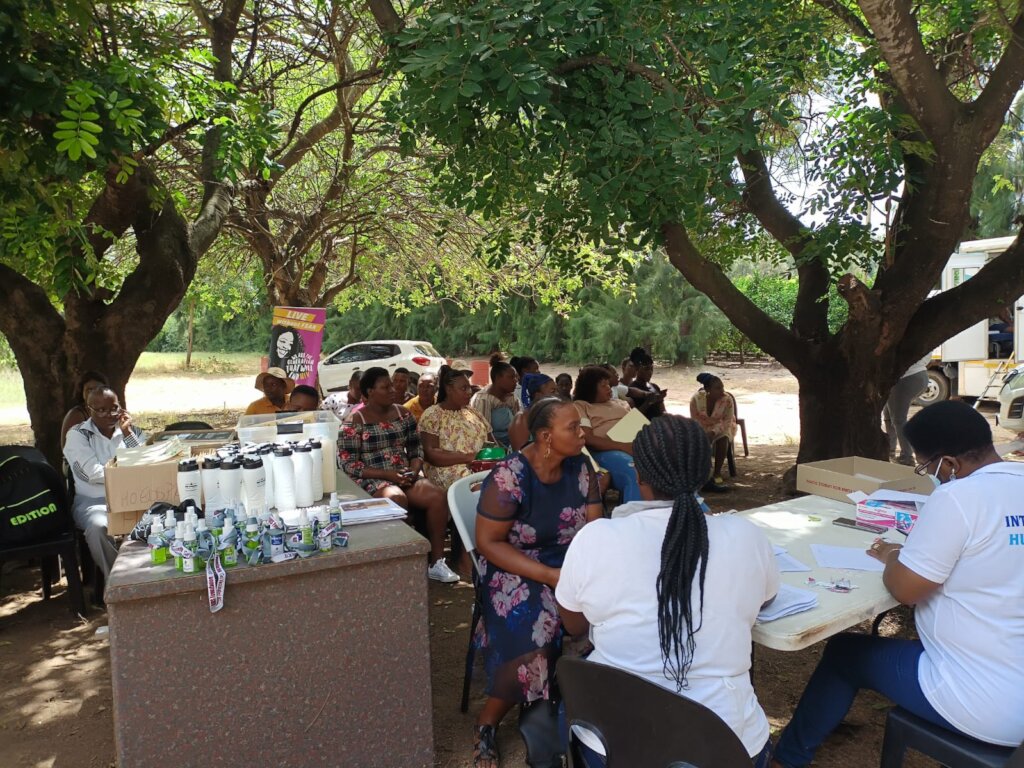 This year certainly kicked off with a bang as the Hlokomela Women's Clinic staff dived in the deep end to do what they do best, despite harsh working conditions. This quarter, thanks to our GlobalGiving family, we were able to reach women from marginalised communities with basic yet life altering health care services.
Cervical cancer screening for sex workers
Approximately 80 people of whom 60 were sex workers, attended the awareness day. Screening for sexually transmitted infections (STIs) and Pap smears were done for 30 sex workers. Eight women received Implanon (subdermal contraceptive device) insertions.
Many of these clients were diagnosed with STIs, although they did not report having any symptoms before the screening. This shows that continuous education on sexual reproductive health and STIs in particular are absolutely vital in our communities to detect debilitating disease and cancers early on.
These outreaches, despite long travelling times and less than favourable conditions, have always been a highlight of my calendar. It gives me a sense of reaching people. Whether it's meeting needs, with the sharing of health care information, kindness or approachability. It is a vital part of what Hlokomela stands for. Reaching the unreachable, the judged, the ostracised. Together we will brake stigma and keep our sex worker beneficiaries safe.
When the system fails
Approximately a year ago *Khensani Ndlovu walked into the Hlokomela Women's Clinic. She complained of lower pelvic pain and constant vaginal bleeding. At the time Khensani was 72 years old and had 5 children. Khensani was not a Hlokomela patient and had never had a Pap smear.
After performing a pelvic exam and a Pap smear, I suspected that Khensani may be facing some serious problems. The Pap smear results came back and Khensani had tested positive for cervical carcinoma.
At this time Khensani was not doing well. She was severely underweight, tired and in pain most of the time. Her family and a representative from the NPO Seeds of Light, who supported Khensani before, during and after her diagnosis, came to the clinic for a meeting.
Khensani and her family decided not to attempt entering into the Government referral system for treatment. Instead, Khensani opted to stay at home and enjoy the little quality of life she had left. During this time Khensani came to the Women's Clinic every month. We provided her with some vitamins and sanitary pads monthly. The times she spent with us receiving her Vit B complex IV was also a time when Khensani received love and care from all of us at Hlokomela. It was a time where she was heard, comforted, and counselled. Over the course a year we grew close to her - she came to us for more than just IV treatment.
The last time I saw Khensani was at the beginning of January 2023. Khensani was tired. She was losing more weight and faced family problems on top of her deteriorating health. During the last hours of her life, Khensani called for us here at Hlokomela. Khensani lost her life on 21 February 2023. Our thoughts and prayers are with her family and friends.
*Khensani Ndlovu is a pseudonym used to protect the true identity of our patient.
Donations needed for winter
We are fortunate to continuously receive donations. We are however entering the winter months. We are in need of winter clothing, scarfs and beanies. We also find that many patients come to the clinic hungry. From time to time breast feeding mothers send their babies to the clinic with a grandparent or a friend - without formula or a bottle. If anyone is able to donate or would like to donate items to the clinic, kindly contact Sonja Botha at 082 560 0248 or on sonja@hlokomela.org.za during office hours to arrange a pick-up/drop-off. A more detailed list of items needed can be provided on request. We are also currently supporting a few families of sex workers in our community. If anyone would like to donate to a specific family, also kindly enquire with Sonja. She is in contact with these families and would be able to arrange that donations reach them.
Breast cancer patient receives surgery
Last year was a sad year for Hlokomela Women's Clinic patients, specifically for patients either diagnosed with or suspected of having breast cancer. The COVID-19 pandemic haltered the referral system we had established with the Breast Health Foundation (BHF) and the Helen Joseph Hospital. To make matters worse, Professor Carol Benn is no longer associated with the Helen Joseph Hospital. Since her resignation, the BHF was also forced to part ways with the hospital. This caused massive challenges for our patients needing further investigation and treatment.
Prof Benn has since been running her private practice in Johannesburg and is accommodating some public patients. One of the patients fortunate enough to have been seen by her is from Hoedspruit and is a Women's Clinic patient.
This patient, Cindy, is a 35-year-old mother of a 13-year-old daughter. She came in for an ultrasound which indicated that a full work-up, as well as a biopsy, was needed. Prof Benn cared of this patient and we received a call recently from Cindy, happily reporting that she had had a mastectomy in a private hospital in Johannesburg and that she is recovering well.
More news will follow in next month's report. Thank you to Prof Benn and the BHF (who continue working with Prof Benn) for giving this patient a new lease on life.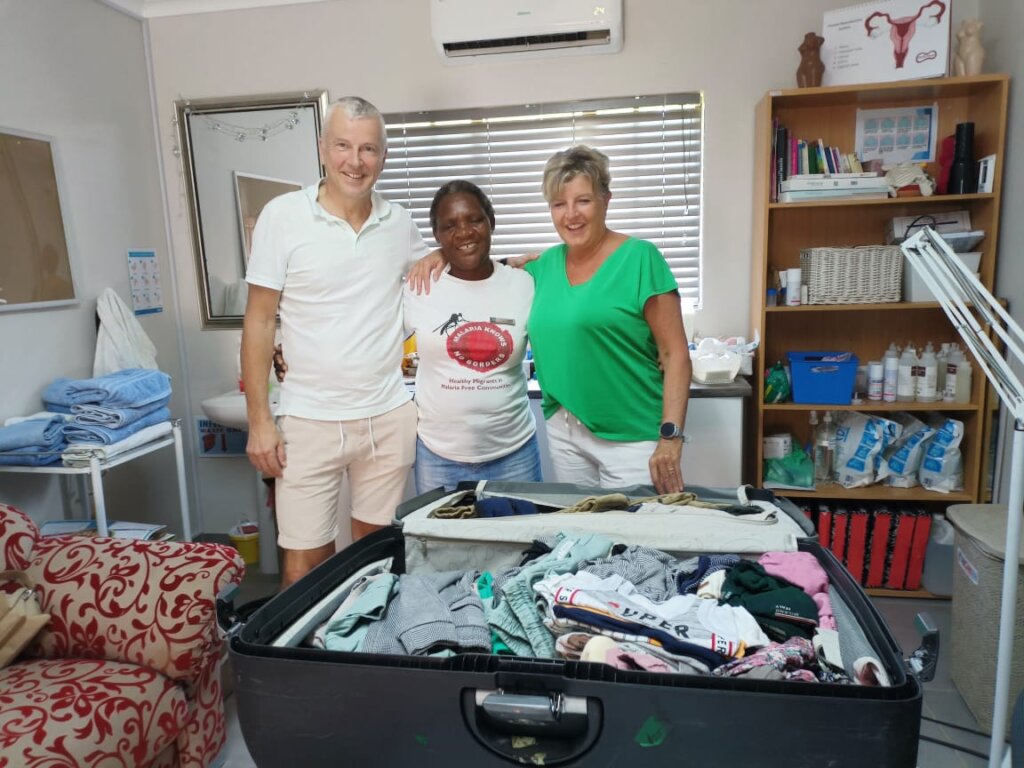 Links: