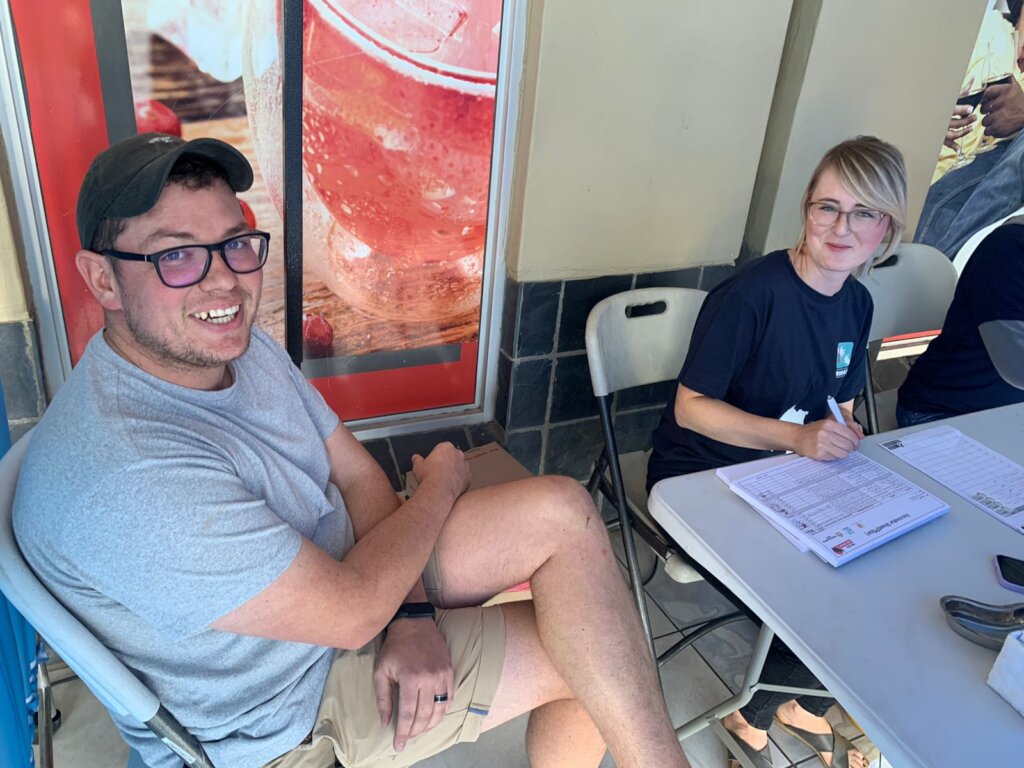 Hlokomela takes care of men's health too
On 29 June 2022, Hlokomela hosted a men's health awareness day in Hoedspruit town. The objective of this day was to provide men with information on prostate health, diet, fitness, and general health. We offered blood glucose tests, PSA tests as well as blood pressure and BMI. We were very well received in the community and had a great turnout. We are already planning another awareness day for the men in our community.
Baby survives, mother and twin dies
The past three months at Hlokomela Women's Clinic have been jam packed with activities and a wide variety of clients. We are so grateful to our GlobalGiving family for enabling us to provide health care services to the vulnerable people in rural Limpopo Province, South Africa.
At the beginning of March 2022, one of the beneficiaries of the Sex Work Program delivered twin girls. The Sex Work Programme targets sex workers in the Mopani District of Limpopo Province and teaches sex workers to make better choices for their own health and the health and wellbeing of their families. The twin pregnancy was diagnosed at Hlokomela Women's Clinic. It was a great shock for this expecting mother as she already had 4 children who she was struggling to care for.
Her pregnancy was very challenging; living in poverty, battling to care for her other children, and stressed about how she would take care of two more children. On top of having existing stressors, she had a high-risk pregnancy, which lead to the premature delivery of her twins. The babies were very small at birth and spent a week in the hospital after delivery. Hlokomela donated formula, baby clothes, and some other basic necessities. Unfortunately, the mommy did not recover well after the birth and sadly passed away 3 weeks later. One of the twins passed away a day before her mother. The cause of the baby's death is unclear, but we suspect dehydration because her mother was very ill.
The surviving twin is doing well and Hlokomela is still involved with the her and the family who is taking care of her. We are grateful that we were able to assist this family, although this story once again shines the spotlight on the massive struggles we face in our communities. We have our work cut out for us and we rely on the support of each and every kind-hearted friend of Hlokomela to assist us in helping families like these.
Breast cancer
Hlokomela celebrated the Women's Clinic's 6th birthday on 7 July 2022. During the past 6 years, we have reached thousands of women; if not through medical consultation, then by outreach campaigns and awareness days. We have assisted more than 25 women through their breast cancer journeys and unfortunately lost 3 patients to this devastating disease. In the last month, we have had three new breast cancer diagnoses and we are fortunate to have identified this early in two of the patients.
With breast cancer awareness month coming up in October, we will be partnering with other local organizations to host an event in the community, for the community - raising funds, spreading awareness, and celebrating survivors.
Fundraising for Hlokomela in Big 5 territory
Before COVID-19, Hlokomela hosted it's most important annual fundraising event, the Hlokomela Bush Party, each year in various exclusive Big 5 game reserves in the area. The event is well known and loved by locals and their guests. This year we were finally able to host the 10th annual Bush Party at Pridelands Game Reserve outside Hoedspruit. The evening was a great success for the organisation and the funds raised will be used to improve facilities at Hlokomela's Blyde Clinic venue where the Women's Clinic is also situated.
Staff wellness
Charity starts at home and at Hlokomela we have taken this to heart. Through the Employee Wellness Programme we offer our staff annual medical check-ups, access to our clinic services, Tension Releasing Exercises (TRE) as a body-based therapy for debriefing, health talks and healthy cooking demonstrations and much more. Thank you for helping us offer these services to our valued employees.
COVID-19 Vaccination Program
On 1 July 2022 Hlokomela partnered with the Ndlovu Care Group to reach 20 000 migrants from neighbouring countries as well as local farm workers and get them vaccinated against COVID-19 by January 2023. This project has not been without challenges, however. We have a vaccination team that travels to farms and villages every day in an attempt to reach as many people as possible. On 29 August 2022, the total number of people reached and vaccinated stood at 3600. We will continue to work tirelessly to reach our goal!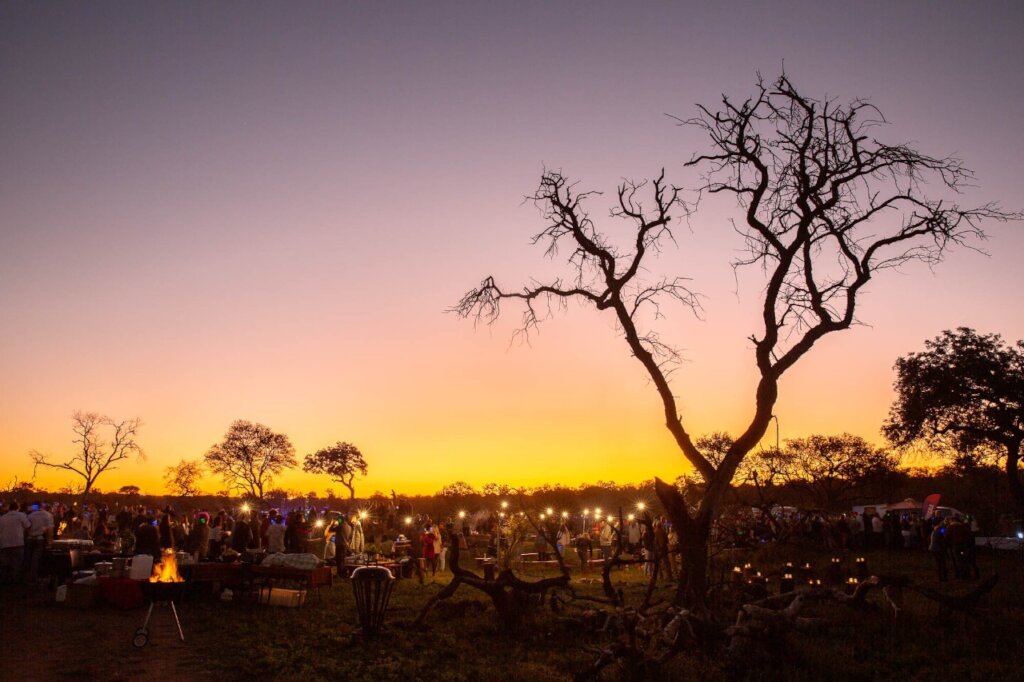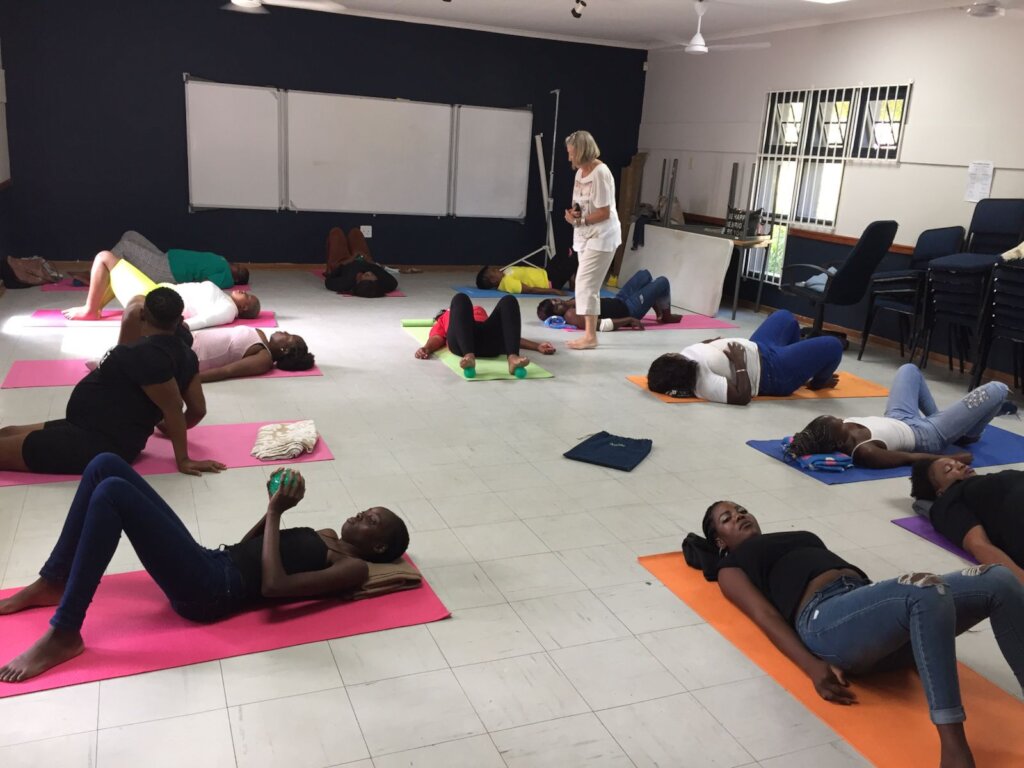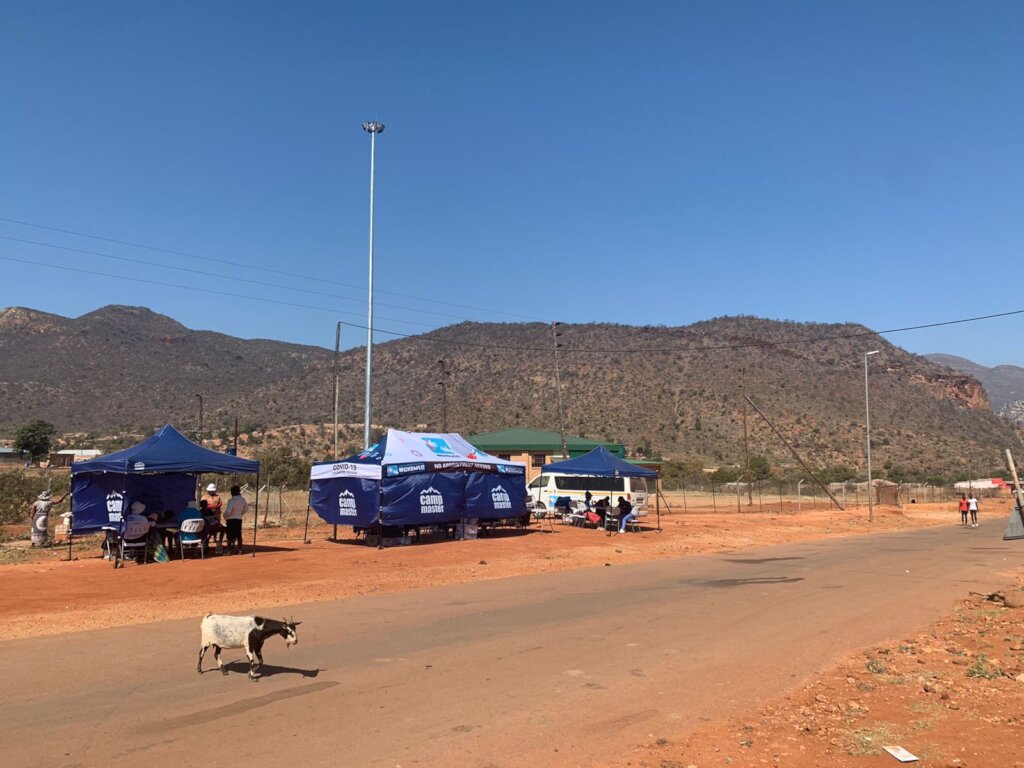 Links: