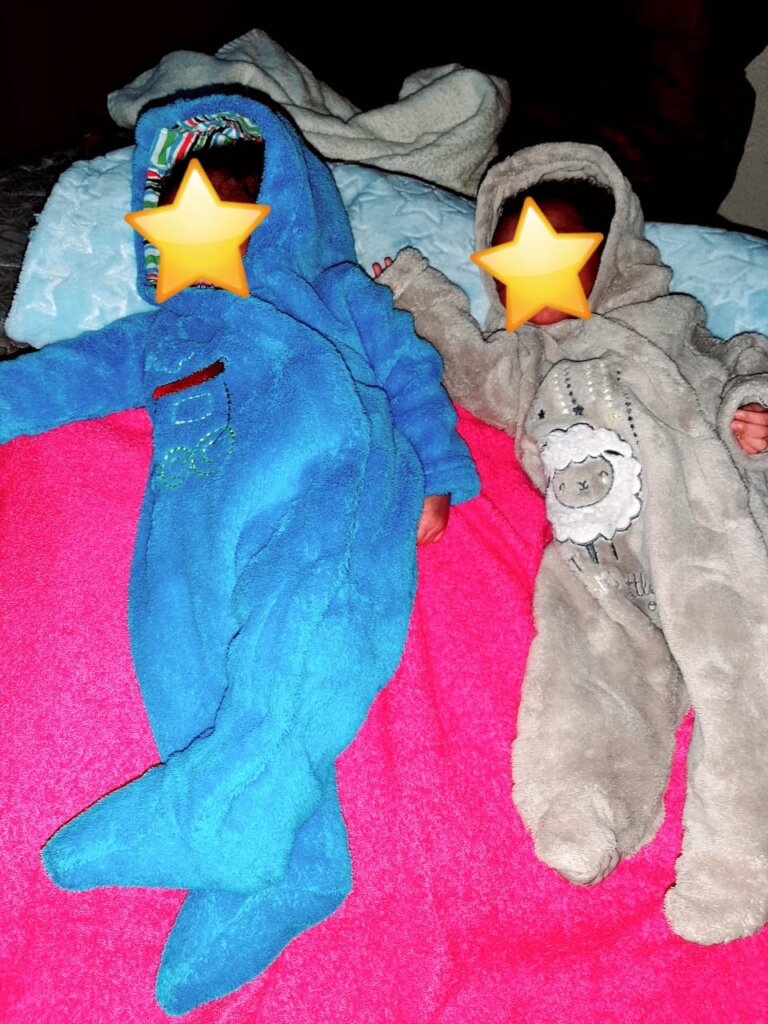 The past few months at the Hlokomela Women's Clinic has been jam packed with activities! We are pleased to report that we were able to care for and support those who needed it the most, thanks to your support through the wonderful service offered by GlobalGiving!
Sex worker gives birth to twins
At the beginning of March, a beneficiary of Hlokomela's Sex Worker Programme, *Maggy, gave birth to twin girls. The pregnancy was diagnosed at the Hlokomela Women's Clinic. It was a great shock for the mother who already has 4 children.
Her pregnancy was very challenging; living in poverty, battling to care for her other children and stressing about how she would take care of two more babies. In addition, it was a high risk pregnancy which lead to pre-mature delivery of the twins. Both of them are healthy and doing well. Hlokomela donated formula, baby clothes and some other basic necessities. Over the course of the two weeks since the birth of the twins, *Maggy's health deteriorated. Just in time, the Hlokomela Women's Clinic learnt of the situation. One of the Hlokomela Women's Clinic nurses drove to the informal settlement where *Maggy and one of the twin girls live. The structure is unstable and there is no running water or sanitation. When our nurse got to *Maggy, she was not very responsive and just sat there with the one baby in her arms. She was pale, breathing fast and seemed dissociative. We learnt there that the other twin was sent away with another sex worker, as to lighten the burden for *Maggy.
When our Nurse took the baby from *Maggy, the baby was dehydrated, had a fast pulse and was extremely lethargic.
There was nothing for the baby. No milk, no diapers, no bottles. All the donated supplies were sent away with the second twin, and that twin one was left to her own devices, with a very sick mommy.
*Maggy and the baby were rushed to the Hlokomela Women's Clinic where both were attended to by a doctor from the Tshemba Foundation. The doctor established that *Maggy is in cardiac failure and has floral effusion. The situation was serious and she needed to be admitted to hospital immediately.
The baby just needed 2 hourly feeds, to be dressed warm and monitored. Two Hlokomela nurses offered to foster the babies until the situation improved and the mother was healthy and able to make good decisions. It had become clear at this time that *Maggy did not want to keep her twins.
The twins spent a total of 10 days in foster care. They gained weight and did very well.
They are both back in the care of their mother and a social worker is monitoring the situation closely. Unfortunately, because *Maggy ran away from hospital before her treatment was complete, it is difficult to say how she is doing health wise. We trust that the outcome will be good for everyone involved.
Teenage pregnancies
Teenage pregnancies are at a staggering high in South Africa, with Limpopo being one of the highest rated for teenage pregnancies.
Recently, a 16-year-old girl from a school in the Mopani District, came to visit the Hlokomela Women's Clinic as she suspected that she was pregnant. *Susan came to the clinic not knowing what to expect. She was scared and emotional.
After having a conversation with *Susan, it became clear that she was in an abusive relationship. Initially she consented to a sexual relationship with him but later changed her mind. She could not get out of the relationship and ended up having non-consensual sex.
*Susan fell pregnant and by the time she came for her first appointment at the Hlokomela Women's Clinic she was 25 weeks pregnant and completely unprepared for what lay ahead.
After intense counselling *Susan decided to keep her child. She was given her first month of vitamins, as up to this point, she had had no antenatal care. We referred her to her local clinic.
At Hlokomela Women's Clinic we strongly believe in not only providing medical care, but also in supporting our patient through emotional difficulty as we follow up, guide and support where possible.
After receiving a donated baby bag filled with baby accessories, and gathering together some more essentials, including a comprehensive book explaining pregnancy and birth, *Susan went home.
We look forward to reach out to more schools and colleges in our area to present the learners with sex education as COVID regulations are relaxed.
Breast cancer diagnosis
This monthtwo very different ladies came to the Hlokomela Women's Clinic for breast ultrasounds. Both ladies, *Lucy and *Linda, had palpable lumps in one of their breasts.
*Lucy is unemployed, 35-years-old and has a 10-year-old daughter. When the ultrasound scan was performed, there really was no doubt that the mass was malignant. However, *Lucy still needed to go through the process of a mammogram, and a possible biopsy. Being unemployed and at the mercy of the state health system, we knew that the road ahead would not be easy.
Thanks to the incredible networking skills of our director Christine du Preez, the visiting mammogram unit, Cornerstone Radiology, was willing to provide a free mammogram for *Lucy, which confirmed our suspicions of breast cancer.
A miracle happened for *Lucy. Out of sheer desperation we made a call to the Breast Health Foundation (BHF), in hope of some way to help *Lucy. Low and behold, funding was available for one more patient through the programme that was in place prior to the COVID pandemic.
*Lucy consulted with a specialist doctor on 12 April 2022 in Johannesburg.
Then we have *Linda, a 60-year-old lady, working and traveling between South African, the USA and Europe. She has access to private health care. She came to the clinic concerned about a lump in her breast. Ultrasound confirmed that the mass needed further investigation. *Linda was able to go for a mammogram that same day and booked a biopsy for a few weeks later in Europe.
These two ladies both have breast cancer. Both ladies experienced the same emotions. Both ladies deserve the same quality of care. We sincerely hope that they will receive it.
Breast cancer patient journey (follow-up)
As many of you know, Josephina Sekgobela (who we have reported on many times before), is doing well. She was transferred from Polokwane Provincial Hospital to Johannesburg for her chemo therapy. Her children are in Johannesburg and are able to support and assist her with travelling and living expenses.
Josephina reports that she is feeling good, has gained weight and that the mass in her breast has reduced in size since she has been getting her chemo regularly as scheduled.
Josephina is one of the bravest souls I have ever met, may she recover fully and live a long and happy life.
Sex education at local high school
During April the Hlokomela Women's Clinic visited a local high school to provide sex education and a talk on general wellness and life for teenagers. Topics covered included sex, contraceptives, menstruation, puberty in boys and girls, different sexual orientations and "My body my rights".
There was great conversation after the talks with many good questions and opportunities to communicate facts and clear myths around sex and reproductive health.
*Pseudonyms were used in this report to protect the identity of our clients.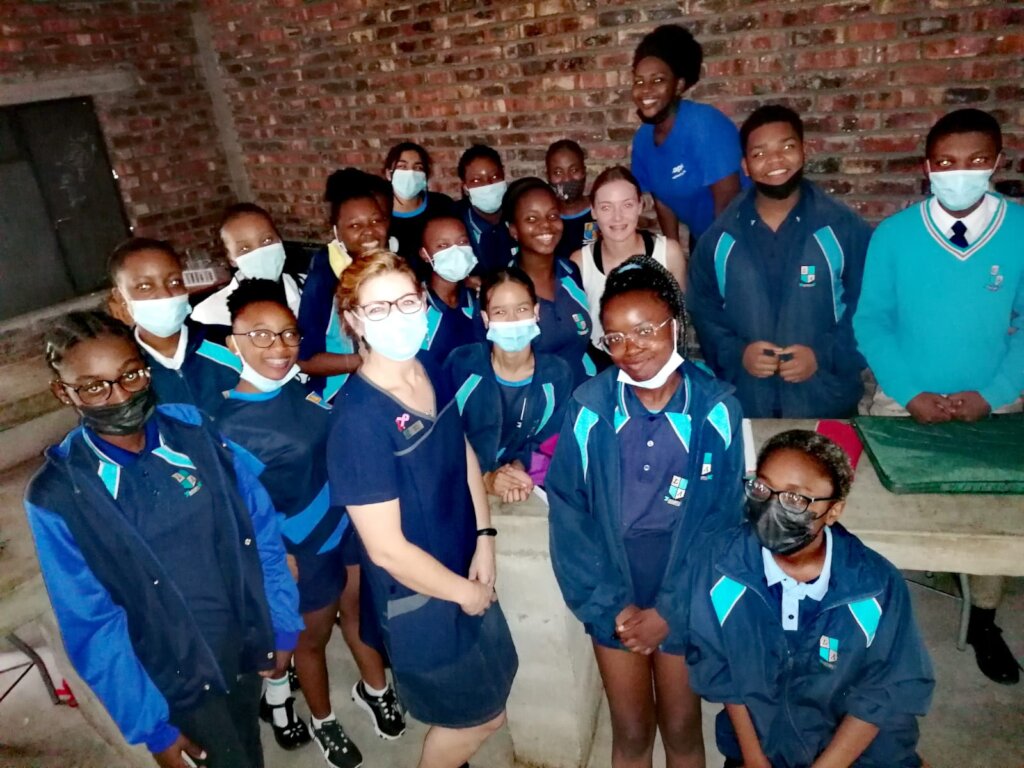 Links: