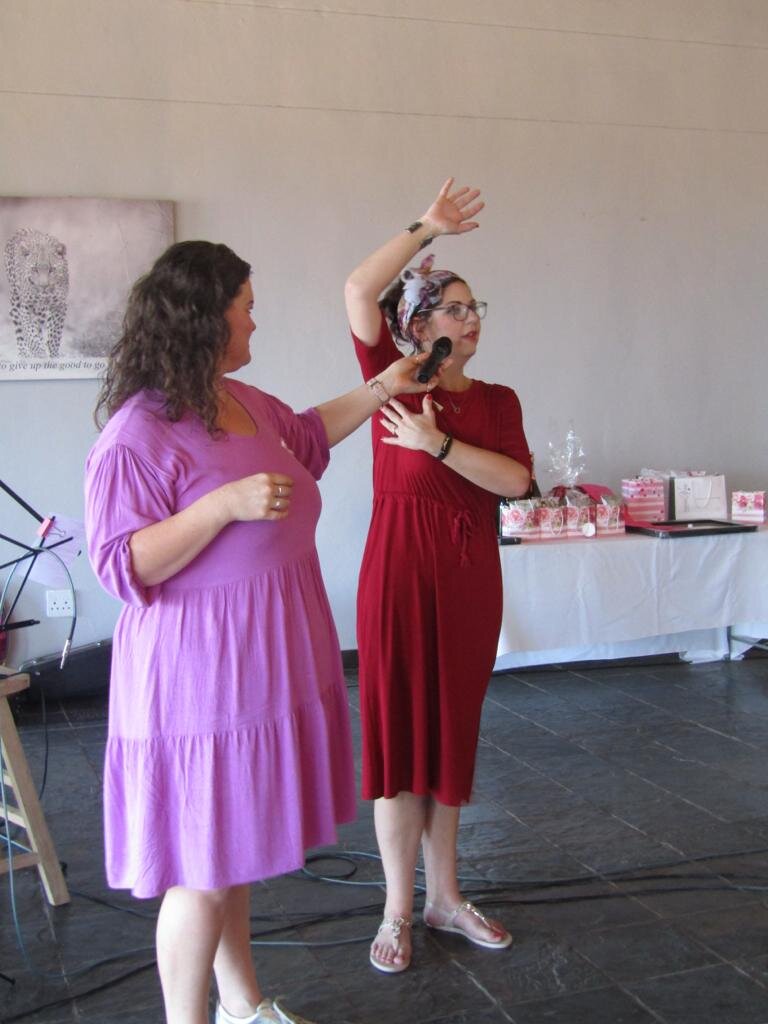 The past three months has been jam packed at the Hlokomela Women's Clinic. From raising breast cancer awareness at a special fund raising event, to supporting sex workers through unwanted pregnancies and tackling the 4th wave of COVID-19 that hit South Africa during December.
We would like to thank you, our sponsors and the GlobalGiving team for making all of this possible. Without your support the Women's Clinic and our efforts with COVID-19 would not be able to reach so many people as we have done.
Rise in unwanted pregnancies amongst sex workers
During the past 2 months, the unplanned pregnancy rate among sex workers in the Hoedspruit area of Limpopo Province, South Africa has rapidly increased. As part of Hlokomela's sex worker programme, we work hard to tackle the many issues and challenges that sex workers face every day.
Yet despite numerous attempts to educate on birth control and alcohol abuse, sex workers still default on birth control and in many cases abuse alcohol. This leads to defaulting on condom use also.
At the Hlokomela Women's Clinic we work closely with the sex worker programme's. Through referrals from staff on this programme, we become aware of pregnant sex workers. In most cases by the time the sex worker realises she is pregnant, the pregnancy is already in an advanced stage.
Although this poses a huge challenge, we are not about to give up. It is the nature of our business to help, educate, rethink and come up with ways to assist these vulnerable, often abused and neglected women in our society.
We would like to share one particular case with you. One of the sex workers we work with recently had a baby. This sex worker abused alcohol during her pregnancy and the baby was born with a disabled right hand. This may or may not be related to the alcohol abuse. The sex worker's niece (17 years old) is cognitively disabled and has the intellectual capacity of a 7-year-old child. This 17-year-old girl is currently pregnant. She has no idea what her body is going through and has a very limited understanding of how she got pregnant. She also has very little to no understanding of how her baby will be birthed.
The Hlokomela Women's Clinic has been seeing her for ultrasound scans for the past 3 months. We are working with the sex worker programme's social worker and volunteer doctors from the Tshemba Foundation to compile a report in request of an elective caesarean section for this your girl as a normal birth may be dangerous for her, physically and emotionally.
We are also assisting the family with baby products and working on the possibility to have a bilateral tubal legation done on her after the birth. This will depend on her guardian's consent and a psychologist's report. We are hopeful that all will go well for her and will report in the months to come on how she is doing.
The Boob-Geosie ladies brunch
In light of breast cancer awareness month, the Boob-geoisie ladies brunch was born. The main aim for this event was to create a space where women from all walks of life could get together for one common cause - breast cancer awareness.
The event was held on 23 October 2021 at the Greater Kruger Hotel School. Tickets were sold out as 60 guests attend the function. The morning started with guests arriving to enjoy a glass of bubbly on the balcony along with a bite to eat. The program was filled with everything from self-breast examination and lucky draws of amazing prizes to a live music performance.
We showed a very special slide show, produced by Discovery and the Breast Health Foundation, sharing the journey of 5 women who have had to travel many hours to get to treatment. Their pain, their hope, their fears and their experience with Hlokomela Women's Clinic was excellently captured.
A local breast cancer survivor and patient of Hlokomela Women's Clinic was the guest of honour and she shared her incredible journey with us.
Each lady also received a goody bag filled with fantastic products and the entire event was made possible by donations! The proceeds made during this event will be used to assist patients to travel to and from breast cancer treatment and consultations.
COVID-19 news
As we reflect on the last 3 months, South Africa reached the peak of the 4th wave of COVID-19 at the end of December 2021. October and November 2021 showed a drastic increase in COVID testing at Hlokomela. We did up to 50 rapid antigen tests per day at our main clinic alone.
Although the positivity rate was high on a daily basis, it was evident that the symptoms patients reported were much less severe in comparison to the previous 3 waves.
Hlokomela Women's Clinic staff have been actively involved in filling the gap in staff shortages to perform the antigen tests. As with every previous wave, other health care needs have been neglected by patients and the Women's Clinic has not been very busy with patients accessing women's health services. Breast cancer and cervical cancer awareness remain important and it is a central part of our outreach schedule.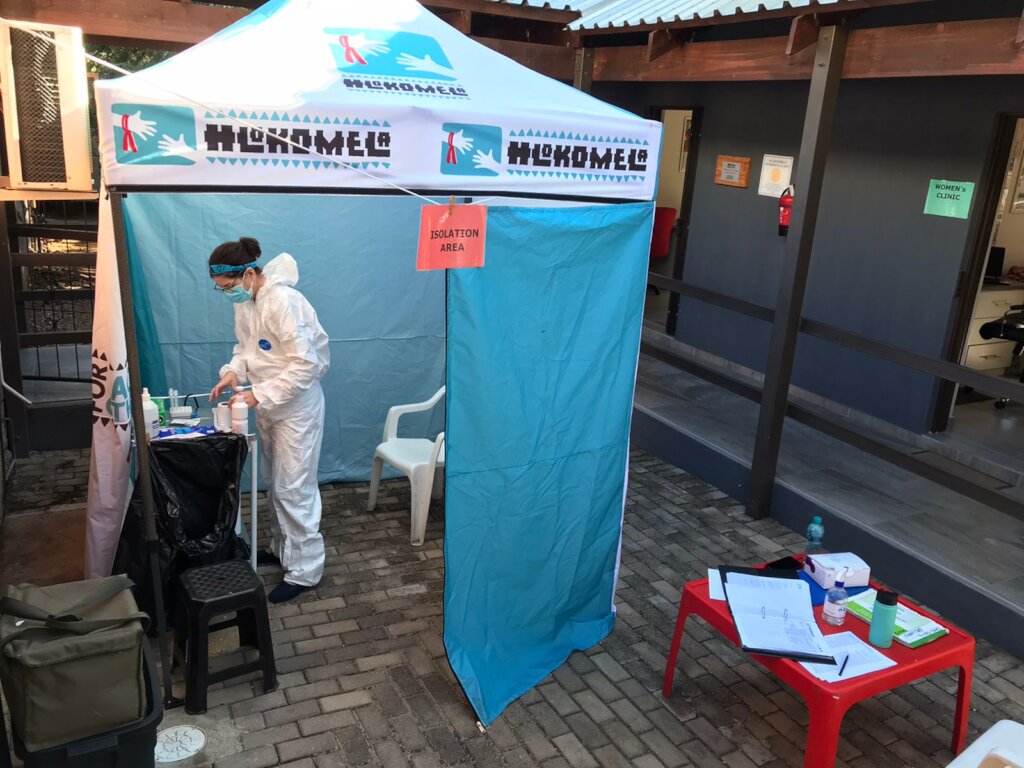 Links: