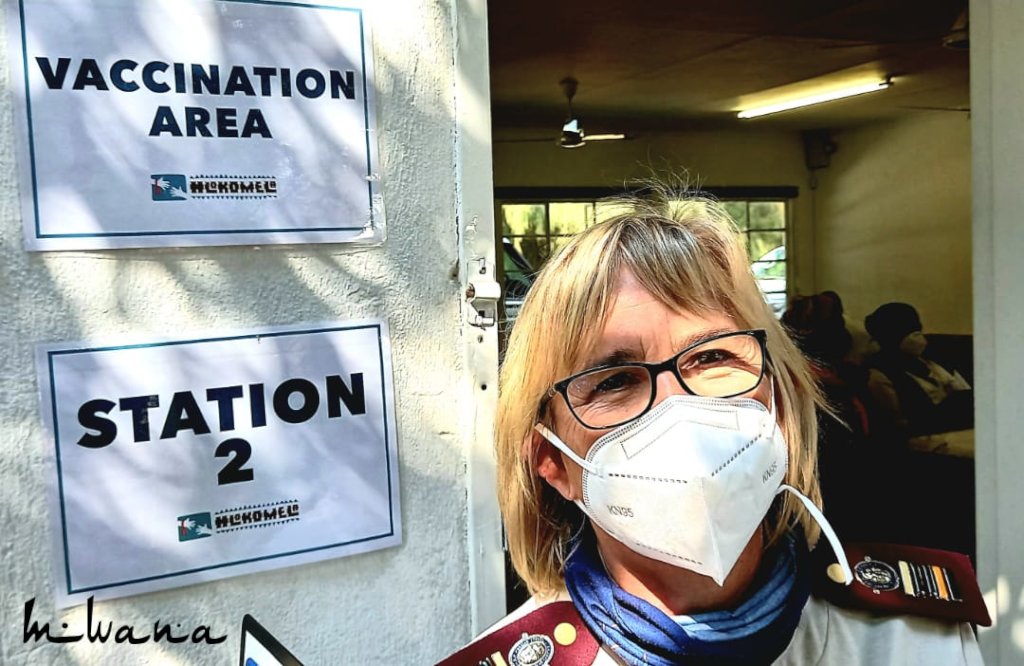 As COVID-19 changed the world in general, it also changed our focus to what is currently required of all healthcare facilities – to get South Africans vaccinated. We are extremely grateful to the GlobalGiving family and network for helping us to make this possible!
Over the past few months, Hlokomela has been actively involved in hosting and organising vaccination outreaches by the local government hospital.
After returning from a long trip to a government hospital in Limpopo Province transporting the elderly for COVID vaccinations, Christine du Preez (Hlokomela Director) realised we need to secure C19 vaccinations for our beneficiaries in the form of a vaccination site that is accessible to the vulnerable, and highly mobile, population of local and migrant farmworkers who work and live in the Mopani District of Limpopo Province. This key population group does not have the means to travel to far flung vaccination sites, nor can they afford to take time off work as many are employed as seasonal workers and every day's earnings can mean the difference between having a meal on the table or going hungry.
Fully realising the need for urgency as the third COVID wave picked up speed, we approached the farming group that owns the farm where Hlokomela Blyde Clinic is located, for permission to renovate the old, deserted school building near the clinic as a vaccination site. They were amazing, getting on board immediately and soon the renovations were complete with the help of many farmers in the area. Support from GlobalGiving made it possible to get the vaccination site up to standard, thank you!!
Department of Health (DoH) staff says it takes a great burden off their shoulders by having adequate support and communication through our networks to mobilise as many people as possible for vaccination on outreach days at the Hlokomela vaccination centre.
To date, Hlokomela has facilitated nearly 4000 vaccinations.
We are very fortunate that vaccine hesitancy is not a problem in the Hoedspruit area, judging by the number of people queuing up each week to be vaccinated!
COVID-19 News
Hlokomela recently started using a COVID rapid antigen test which provides reliable results after 15 minutes where a positive result indicates a current infection. We did almost 2000 rapid antigen tests between April and August! We also performed PCR tests. From April to August 85 PCR tests were done on symptomatic patients only, with a positivity rate of 54,1%.
The women's clinic staff are an intricate part of the testing team and has dedicated most of our time to COVID testing during the 3rd wave.
We have witnessed many sick people come to the clinic and we are grateful that we put solid isolation and rerouting measures in place at the beginning of the pandemic.
Our staff work together very well and patients feel safe and comfortable at the Hlokomela clinics.
Menstrual cup feedback
Hlokomela women's clinic has been promoting the use of menstrual cups during the past months and we have handed out more than 100 donated menstrual cups. Although the menstrual cup was viewed by many first time users as something foreign, we have gotten some fantastic feedback. Women reported that the financial savings have helped tremendously and that they feel more in control.
We have introduced menstrual cups to sex workers as part of Hlokomela's Sex Worker Programme and it has been well received here too.
Goodbye for the last time to Mrs D, a breast cancer patient
It is with a sad heart that we report of the death of Mrs D. As previously reported, Mrs D was one of the Hlokomela Women's Clinic breast cancer patients. Mrs D had fought a good fight. Unfortunately, due to a lack of medical insurance, which most South African women face, she was unable to receive the intensive treatment and procedures she needed.
She was left to the mercy of a government system that failed her. Hlokomela Women's Clinic as an NGO and the initial point of diagnosis, supported her as far as possible during her journey. May her soul rest in peace and may her story continue to motivate us to always strive to do our best to educate and create awareness about breast cancer in our country. We trust that with continued support from funders and the GlobalGiving family, it will soon be possible to have treatment facilities in our region, which will cut out long and expensive travelling times and delays in receiving treatment.
Mrs S, who we reported about previously, is still fighting her battle against breast cancer courageously. Her cancer has taken a turn for the worst, yet she continues with a positive attitude.
Mrs S is unfortunately also a state patient and because of people like her, suffering under the poor conditions and lack of adequate healthcare, we will continue seeking funding and support to ensure that we are not only there to diagnose and support but also assist with accessibility of treatment and the continuation of proper oncology management for our local people.
Gratitude from our community
The Hlokomela staff have been very fortunate during the past months to have the support of a very caring and appreciative community offering to assist and keep up our spirits. We receive treats like cupcakes, snacks and goody bags from different members and organisations of our community.
We are also happy to report that despite the focus on COVID-19, we still receive donations of clothes, toiletries and bras for our women's clinic patients. We received 35 litres of ultrasound gel from Moditlo Lodge here in Hoedspruit, some of which we donated to a local government hospital, Tintswalo.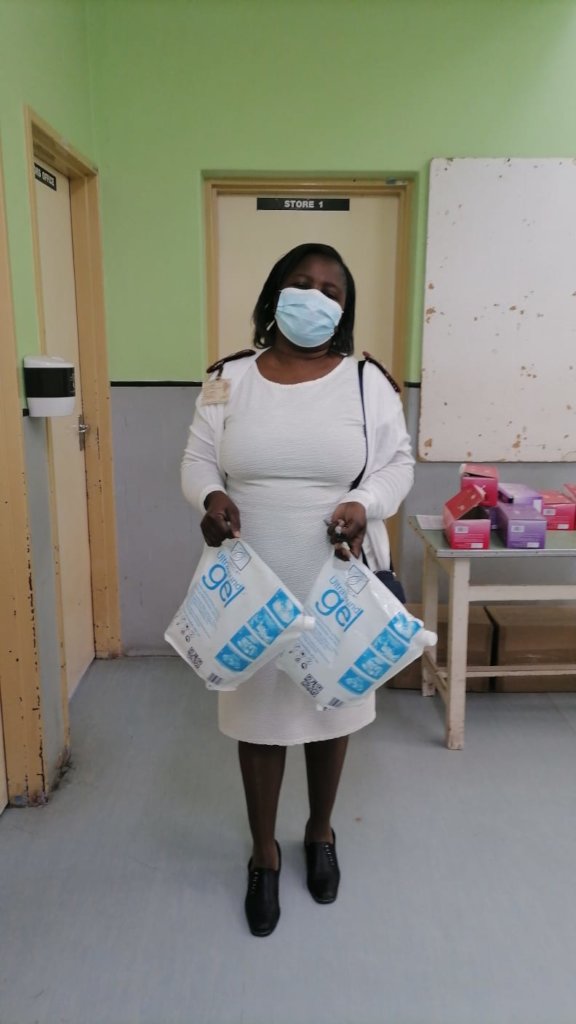 Links: