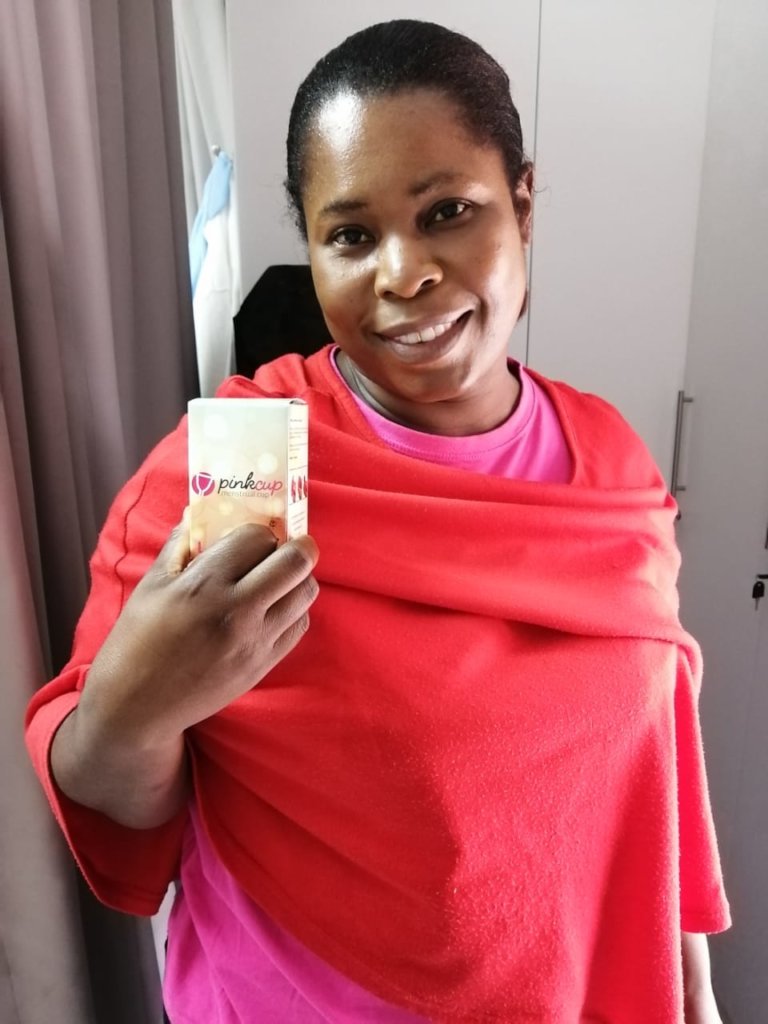 These past three months have been busy at the Hlokomela Women's Clinic as we have been involved with sexual reproductive health education, assisting with COVID rapid antigen testing, the sex worker programme and of course supporting our breast cancer patients throughout their treatment journey. Thank you, our GlobalGiving family, for making all of this possible with your loyal support!
Educating young girls about reproductive health
On 8 March 2021 the Hlokomela Women's Clinic staff presented syllabus applicable sex education and reproductive health to the 17 and 18-year-old female students of a high school in Hoedspruit. This was a wonderful opportunity to give true and factual information to these young women. The reproductive system, menstrual health, development and different contraceptive methods where discussed. The girls had an opportunity to ask questions during which myths were busted and they could ask questions that are often not allowed or frowned upon at school. Through sessions like this we help develop the youth into well-educated and responsible adults who are equipped to make wise choices about their bodies and about sex. The topic of different kinds of sexual relationships, homosexuality and sex work was also discussed.
COVID-19 News
At this time, the second wave of COVID is declining and there is some sense of normality again as we have moved down to Lockdown Level 1. We have witnessed the benefits of wearing masks and regular hand washing. At Hlokomela we remain committed to high standards of hygiene and educating the community. Unfortunately, many farm workers and other members of the community still don't adhere to the regulations. Thus having our work continue at high levels of intensity, remains extremely important.
Hlokomela Women's Clinic staff have been actively involved in performing COVID rapid antigen testing for a high end game lodge in the Kruger National Park. Staff returning from leave have to undergo a COVID antigen test. The test results are available within 20 minutes, allowing the employee to return to work with his/her COVID test result.
COVID has resulted in the Women's Clinic staff engaging in many events and outreaches in the attempt to try and beat this pandemic. However, we remain committed to fighting breast and cervical cancer and we continue to educate and screen our patients for these diseases.
Menstrual cup donations
Hlokomela received a donation of 100 menstrual cups. The Women's Clinic has been distributing these cups amongst our female patients. This product is environmentally friendly, cost effective and has been well received by our patients. This product is small and easy to travel with. It is made up of silicone and is 100% safe and reusable. One menstrual cup can last up to 10 years if taken care of correctly!
Mrs. O, a young mother of two boys, used to dread having her period as she would be on tenterhooks for a whole week, not wanting to risk going for a jog as she always has a heavy flow. During her last period before starting to use the menstrual cup she had an embarrassing accident at work despite using a tampon and a heavy flow sanitary pad. Although desperate, she was still hesitant about this "gadget" but she decided to give it a go nonetheless. She is over the moon with the results! She now feels free to go jogging at any time and is comfortable going anywhere, doing anything, while having her period.
Breast cancer patients' journey
During early March, a mass was found in Mrs X's right breast. Because she has a strong family history of breast cancer, she came in the moment she felt a mass. It was very small but she knew to come and have it checked out. The mass was scanned and found to not have all the typical characteristics of a malignant mass. The mass however made the sonographer uncomfortable and had one or two features that inclined her to advise the patient to have a mammogram and a biopsy done as soon as she could.
The patient immediately took the advice and had a mammogram and biopsy done. The results unfortunately came back as a very aggressive carcinoma. The patient started on chemo therapy during April. The patient communicated with the women's Clinic, thanking them for assisting her in the process of diagnosis.
Our long standing patient Mrs S, has had quite a journey up until now. She has finally started on chemo therapy and unfortunately had an extremely adverse response and side effects. She is however still keeping positive and trying to fight as best she can. We are very proud of her strength and her determination. Even when she feels sick and warm out, she always has a smile and a grateful heart.
Mrs D, who's journey we have also shared, is battling with a gaping wound in her left breast caused by breast cancer. She has undergone 2 courses of chemo therapy. Because of logistics and better treatment options, she has relocated to Johannesburg in Gauteng Province where she will start on second line chemo therapy at the Helen Joseph Hospital. We wish her the best.
Outreaches to sex worker hot spots
During February, the Women's Clinic attended two risk reduction workshops with the Sex Worker Programme. On 11 February 2021 we gave talks on sexual health, STIs, HIV, condom use and breast cancer at the Oaks Village near Hoedspruit. We also shared information on the importance of Pap smears, what cervical cancer is and how to prevent it. We conducted Pap smears on site.
We also went to Mariveni Village where the risk reduction workshop was held at a bar. The group of women and men interacted well with us and enjoyed the health talks, asked many questions and we had to deal with some challenging situations.
There was a 14-year-old girl, who is being raped by the man who provides her family with food. Hlokomela's social worker intervened and assisted the girl to open a case of rape at the police station and start the process of getting her out of the toxic situation.
On 7 April 2021 the Women's Clinic staff went to Tzaneen with the Sex Worker Programme Mobile Wellness Clinic. During this outreach we did Pap smears and general women's health consultations. Education regarding self-breast examination, breast cancer, cervical cancer and sexually transmitted diseases was shared. During this outreach the clinic team fill PrEP (pre-exposure prophylaxis) prescriptions and monitor vital signs of the all the sex workers attending the outreach. The Women's Clinic also make use of this opportunity to introduce the menstrual cups and hand out sanitary products and bras.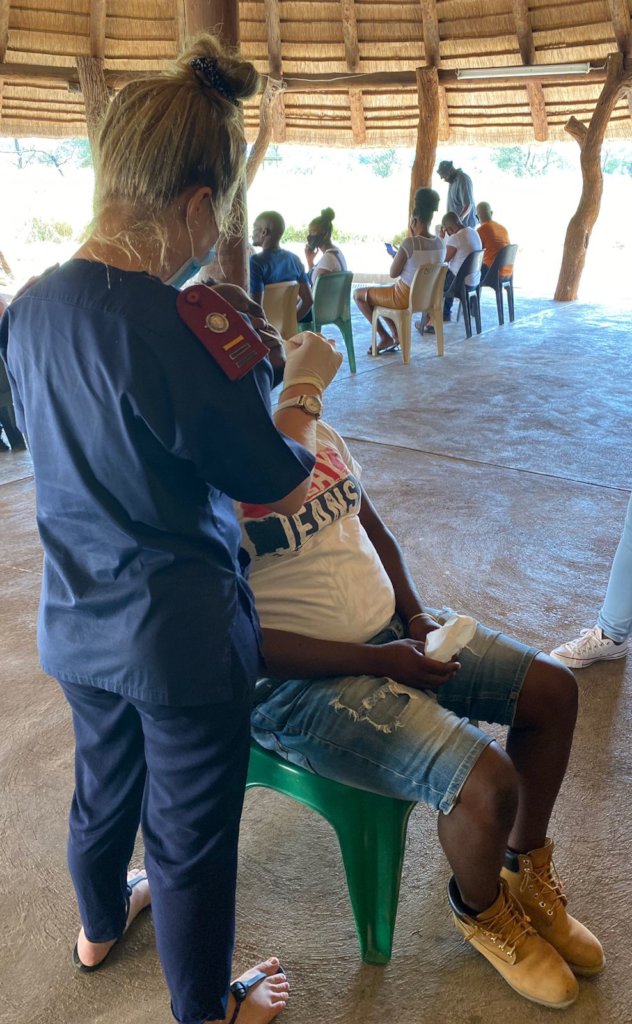 Links: