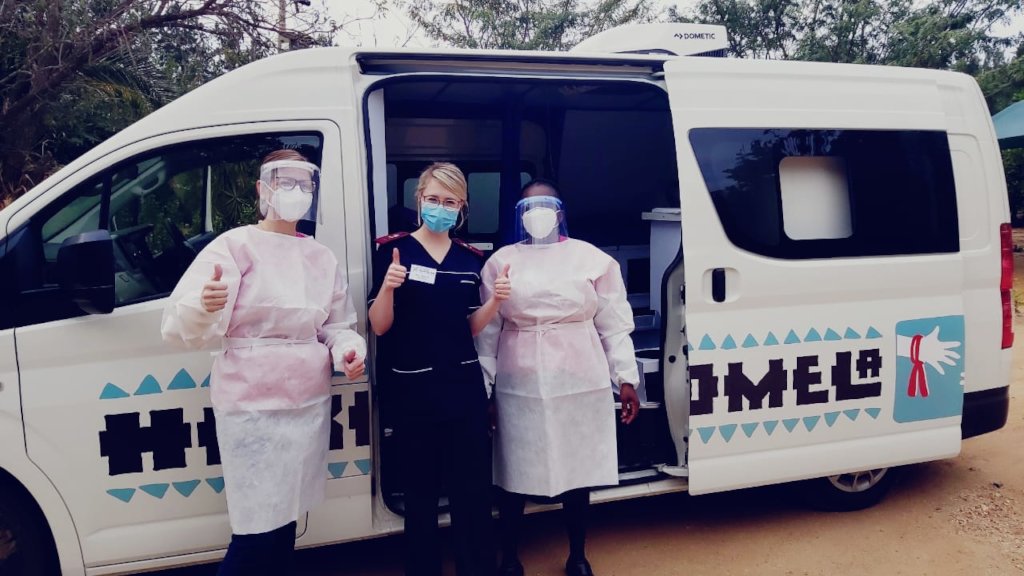 Hlokomela received its very first mobile clinic! This clinic is dedicated to serving women with specialised healthcare services in the rural areas of Mopani District in the Limpopo Province, South Africa. Thanks to donations from the GlobalGiving family, Hlokomela staff are able to undertake regular outreaches to these women, making sure they receive the care they need.
This beautiful clinic is fully equipped with everything needed to do a Pap smear, general consultation and will soon be fitted with a mobile ultrasound unit.
The mobile clinic has been well used on various outreaches in conjunction with Hlokomela's Sex Work Programme. During the outreaches, clinic staff perform Pap smears and provide STI treatment and contraceptives. We come across women who have been doing sex work for many years and have never done or even heard of Pap smears and breast self-examination. These outreaches continue to be an extremely valuable time to educate and create awareness. During outreach, we identify pregnant sex workers who are abusing alcohol and other substances. This also allows us to intervene and educate regarding the dangers of alcohol use during pregnancy.
Cancer patients escorted to the provincial hospital for treatment
During September we accompanied Mrs J to Polokwane to visit her oncologist. During this trip, we really experienced smooth sailing throughout the entire day. Mrs J needed to have blood tests done as well as x-rays. The nurse at the reception pointed me in the right direction and said I can go to the procedure room and do the bloodwork myself. After this was done, we had the x-rays done we went to the oncology department. After careful consideration and examination of Mrs J, the doctor decided that because her biopsy results suggested that Mrs J's cancer would not respond to chemo, she was put on a type of chemo tablet called Tamoxifen. Mrs J will be on this treatment until her mass has drastically shrunk, after which a mastectomy will be considered.
Our second patient, Mrs D, started her first session of chemo on the 10th of September. She has reacted well to the therapy and her side effects have been manageable. She will be continuing for 4 more sessions and then a surgical review will be scheduled.
Patient feedback
On November 12th, Mrs J and I headed off to Polokwane hospital for her monthly oncology visit. Mrs J was scheduled to have a full-body bone scan done. This process starts with an intravenous radiation injection. After this injection, the patient is expected to wait for 3 hours before the scan can commence.
During this time the patient is allowed to eat and sleep if they wish to do so. Josephine's scan commenced after the 3 hours had elapsed and the scan took about 45 min. She felt very ill after the scan and the radiation made her very tired.
We made our way to the oncologist. Mrs J's mass has not decreased in size but also did not seem to have grown. Her doctor said that it will take at least 6 months on the Tymoxifin before the mass shrinks.
After blood tests were done and her medication was collected, we could head back to Hoedspruit. We are due to return on the 9th of December for a follow-up appointment as well as to discuss the results of the bone scan and blood tests. Unfortunately, the mammogram unit at the hospital is out of order. This means that we would need to get funding to have a mammogram done in the private sector to confirm the mass size within the next two months.
Local informal settlement burns to the ground
It is suspected that a gas stove caused the fire on 21 October 2020 at the informal settlement in Hoedspruit. A large number of shacks at "Plastic View" was burnt to the ground.
Many of the Plastic View residents are sex workers and their children who access healthcare services at Hlokomela Women's Clinic. Many of them lost all their personal belongings and food in the fire.
As soon as we heard of the fire, we jumped into action! Calls were made, the staff came together and called on the community, friends and family to assist. Many community members, churches and non-profit organisations got together and helped.
We were flooded with donations of blankets, clothes, food, baby products and household items. These items were carefully sorted and made up into care packages and distributed to the people of "Plastic View".
Pap smear outreach
During the month of October, the Women's Clinic went on 3 outreaches with the sex workers programme. During these visits to Giyani, Tzaneen, and Phalaborwa we consulted with a large number of sex workers who have sexually transmitted diseases, who have never had a Pap smear done and many who do not understand the importance of condom use. These outreaches are perfect opportunities for us to educate and assist these women.
During the Tzaneen outreach, a cervical growth was found in a woman who has never had a Pap smear done before. Her Pap smear results were suggestive of malignancy and she was referred to her local hospital.
We are making a difference!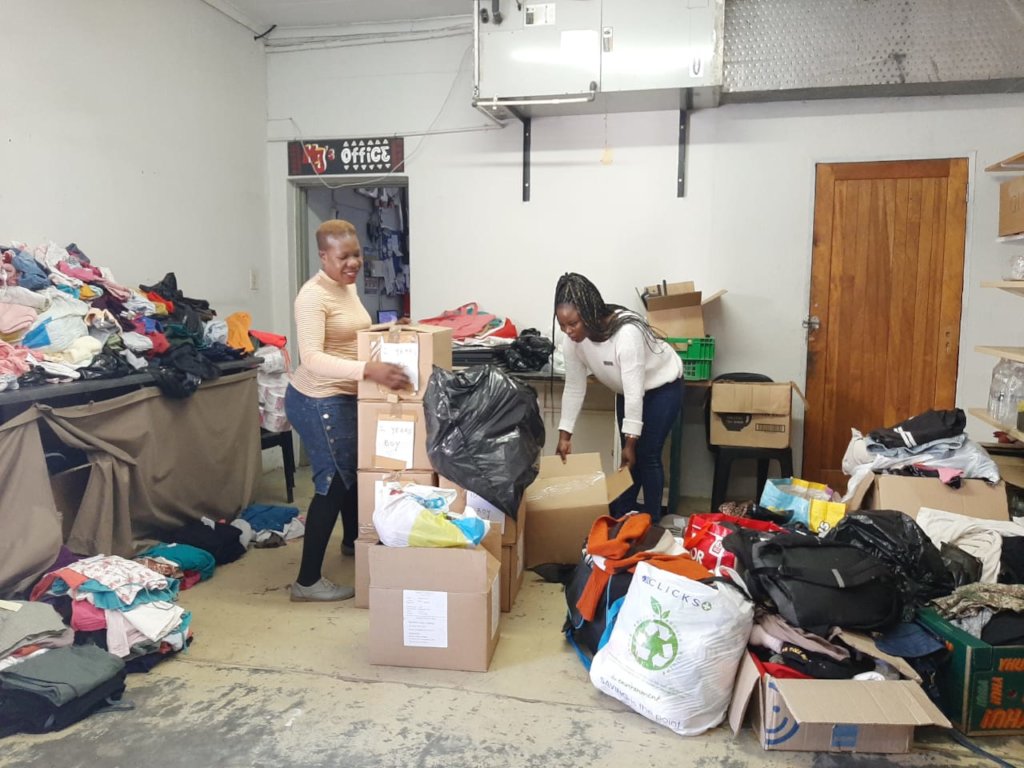 Links: