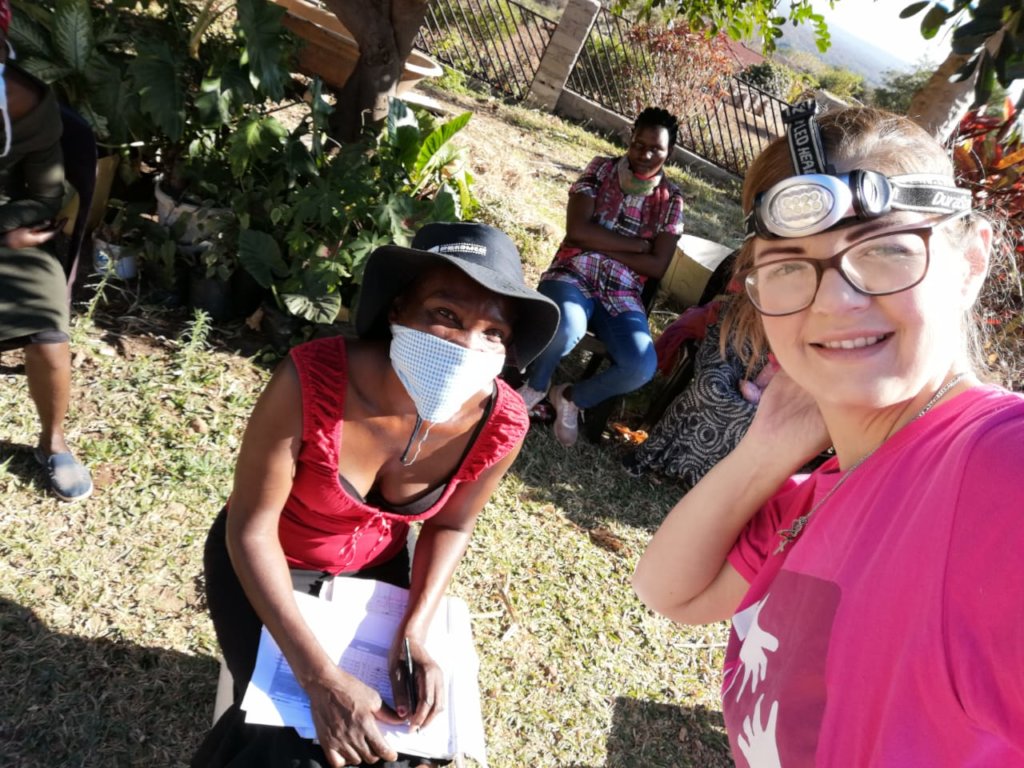 During COVID-19 the Hlokomela Women's Clinic has been actively involved in working against the adverse effects of this pandemic as part of the Hlokomela team. With the support of the GlobalGiving community, we have been able to provide healthcare services to the women of rural Limpopo throughout the tough South African lockdown.
Production of buffs and masks
Over the past two weeks, the Hlokomela Sewing Project produced 2550 buffs. Total of 21 378 buffs made since March 2020.
Community screening and COVID-19 awareness
The mobile HTS team that goes out to farms in the Hoedspruit area to conduct HIV Testing Services do COVID-19 screening of each and every client as well. Over the past two weeks, the team screened 1109 people.
At Hlokomela's three clinics, 643 individuals were screened for COVID-19 over the past three weeks. Handwashing demonstrations and health talks are presented to all clients before they enter the clinics.
Total screening until 30 August 2020: 23 290 individuals.
In cases where there is a high suspicion of COVID-19, individuals are tested right here at Hlokomela Clinic.
Distribution of food parcels
From April 2020, 4718 food parcels containing food items such as mealie meal, beans, tinned fish and cooking oil with basic items such as candles and soap were distributed to people in need.
Local farms are donating tonnes of fresh fruit on a weekly basis. To date, Hlokomela has distributed 53 tonnes of grapefruit donated by Bavaria, Blydevallei, and Dinaldedi, 89 tonnes of tangerines and 3 tonnes of oranges donated by Bavaria Fruit Estate, 7 tonnes oranges from Blydevallei and 6 tonnes of tangerines from Blydevallei.
Hlokomela Women's Clinic
During the past three months, we have started the breast cancer journey with three women. Three very strong and resilient women. Because of awareness and breast self-examination taught by the Women's Clinic, these ladies knew what to look out for. They were able to identify masses in their breasts and come to the clinic for a breast ultrasound. After a long process of further testing, we finally had a positive diagnosis of all three ladies. One of the women has a private healthcare fund and received chemotherapy very soon after diagnosis. On 10 September one of the state patients will start with chemo and our third patient will start radiation on 21 September.
4,5kg baby!
A peer educator in the Hlokomela Sex Worker Programme was diagnosed with gestational diabetes early in her pregnancy. Through careful monitoring throughout the pregnancy, her pregnancy was free of any complications. After doing a pregnancy ultrasound at 36 weeks' gestation, it was determined that the baby's weight was nearing 4,4kg. Her beautiful baby girl was born at 37 weeks via a C-Section and weighed 4,5kg. Her name is Sonja!
Woman suffering from severe menstrual bleeding finds help at Hlokomela
Hlokomela Women's Clinic recently attended to a client who had been suffering from severe menstrual bleeding for months. She had very large fibroids and an HB of 4. After examining her and performing some tests and ultrasounds, we were able to communicate with a doctor at Tintswalo Hospital about further treatment. Before coming to Hlokomela, she had been sent from pillar to post without receiving help at any other facility. We are happy to report that she was admitted at Tintswalo and received a blood transfusion. She was discharged and came for a repeat Pap smear before further management will commence.
Teenager finds care and support at Hlokomela during pregnancy
*Lillian is 17 years old and came to Hlokomela for the first time when she was 5 months pregnant. She was scared, crying, uninformed and hungry. Lillian's mother is very ill and her family is very poor. On top of all her challenges, Lillian had a severe urinary tract infection. Lillian had no understanding of birth or the process of birth so we took precious care of her at Hlokomela. She received counselling, health education, treatment and a scan confirming that she was expecting a little girl. We called Lillian's school principal and got the governing body involved to assist her. Lillian received everything she needed to give her a good start as far as baby accessories are concerned. She also received food and clothes. Lillian stayed in contact throughout her pregnancy and called us 3 days after baby Matilda was born. On 27 August 2020 Lillian visited the Hlokomela Women's Clinic with Matilda! What a pleasure it was to meet her and to see how well they were both doing!
*Lillian is a pseudonym used to protect the true identity of Hlokomela's client.
Bravolution
Dr Majoie Hemelaar, a gynaecologist who volunteered at the Women's Clinic, has continued her dedication and passion for the Bravolution. We received 5 bags of bras from the Netherlands. More than 300 women have benefited from this project over the past 2 years!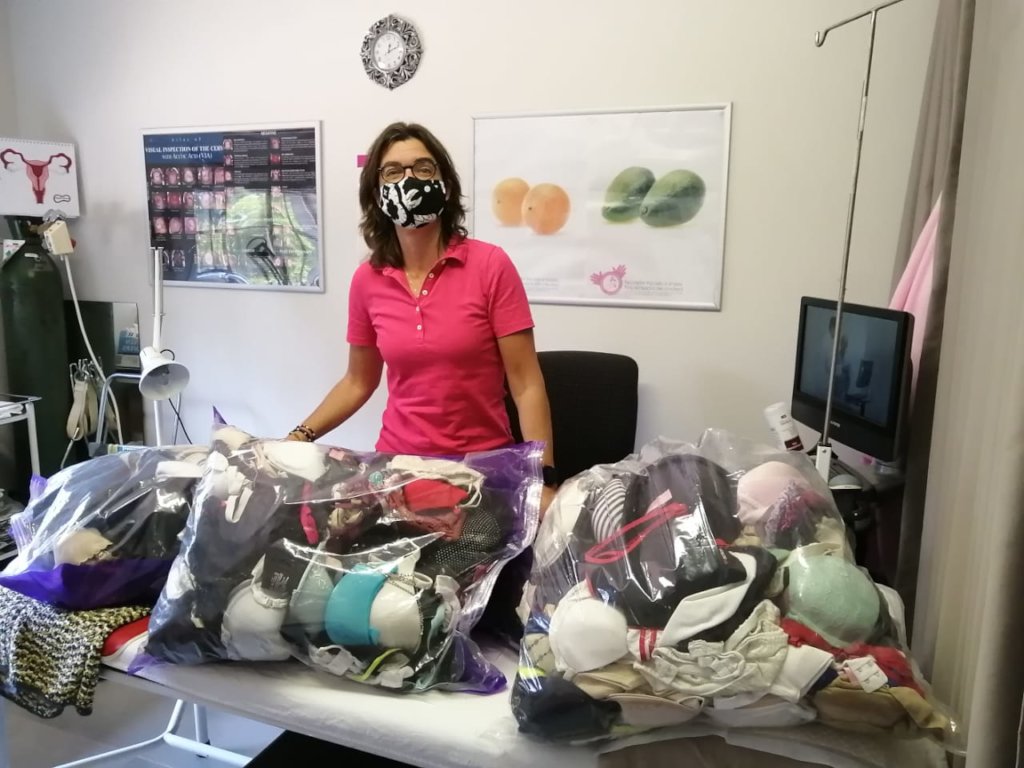 Links: