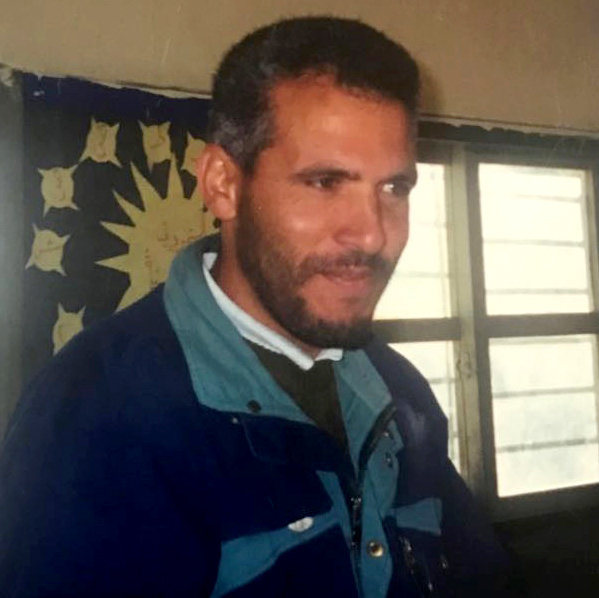 Dear Friends,
Just over one year ago, on the night of 18 January 2017, heavily-armed Israeli paramilitary police entered the Bedouin village of Umm al-Hiran in order to demolish homes. Just before dawn broke, officers opened fire on 50-year-old math teacher Ya'akub Abu Al-Qi'an as he was driving his jeep. Ya'akub was seriously wounded by the gunfire and lost control of his jeep, running over and killing police officer Erez Levy. Israeli police prevented paramedics from reaching Ya'akub and, as a result, he died on the scene. After the killing, Israeli authorities demolished his family's home and agricultural buildings.
The killing of Ya'akub was only one of the most recent blows to the Abu Al-Qi'an Bedouin tribe. Israel's displacement of the community began 70 years earlier.
In 1948, the Israeli military forcibly displaced the community from ancestral lands they had worked for generations and moved them from place to place. Eventually, in the 1950s, the military ordered them to settle near Yattir. It was there that they established Umm al-Hiran, which is today one of 35 unrecognized Bedouin villages in the Naqab (Negev) desert in the south of Israel.
In 2003, more than 50 years later, Israel informed the 500 Umm al-Hiran residents that it intended to demolish their village. In parallel, Israel began to plan a new Jewish-only town that would be built upon the ruins of Umm al-Hiran to be called "Hiran".
This is one of the most blatant examples of racially-motivated displacement in Israeli history.
The same day that police killed Ya'akub, Israel's public security minister and police chief both announced that Ya'akub supported terror and had intentionally attacked police – claims that were repeatedly disproven. Israeli police subsequently refused to hand Ya'akub's body over for burial, only doing so once the Israeli Supreme Court ruled in favor of Adalah's petition on behalf of Ya'akub's family and ordered them to.
Adalah also demanded a probe of the killing and that those found responsible be prosecuted. But more than a year later, in January 2018, the Israeli authorities reportedly closed their investigation into the shooting death of Ya'akub Abu Al-Qi'an. Adalah will take additional legal actions in this regard.
Adalah is continuing to fight for the family of Ya'akub Abu Al-Qi'an and their neighbors, but we cannot do this without your help.
Your support is crucial to our defense of the Bedouin residents of Umm al-Hiran. Your support has helped Adalah to help the community to remain in their village for almost 15 years, despite the state's plans to remove them. Donate today and help us #Save_UmAlHiran
In solidarity,
Rina Rosenberg (Jabareen)
International Advocacy Director