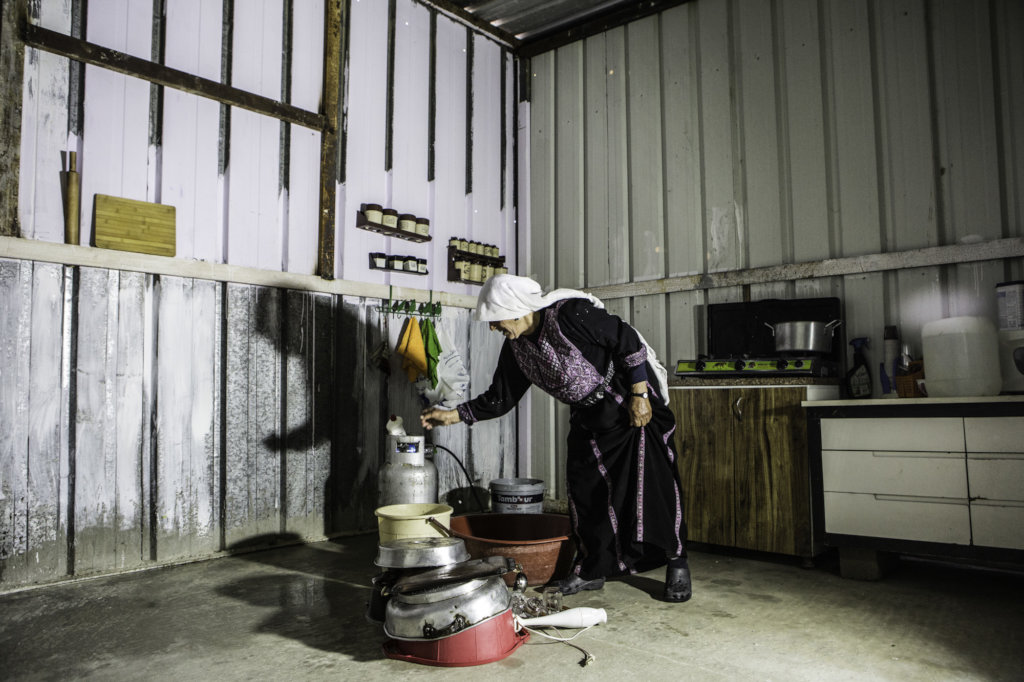 Forced evacuation to 10-year temporary housing rejected
Dear Friends,
This past month, Adalah, together with our partner Bimkom – Planners for Planning Rights, submitted an objection to Israeli land authorities against a plan to move the 500 Bedouin residents of Umm al-Hiran to "temporary housing" for a 10-year period.
The kind of temporary housing offered to the residents – citizens of Israel – resembles housing appropriate for emergency situations such as natural disasters, but not for a decade-long housing solution, and the residents adamantly reject it.
The plan continues to promote a reality of temporariness for Umm al-Hiran residents, an outcome of decades of forced transfer from one place to another. Residents were displaced from their ancestral lands in 1956 and moved by the Israeli military government to their current location in Umm al-Hiran. It is unreasonable to once again uproot them to a temporary place of residence, the very same families who have been living in this village for 60 years. The transfer of Umm al-Hiran's 78 families – including children, adults, and elderly people – will damage the community socially and economically.
This plan itself is problematic for several reasons.
First, it goes against the 2015 and 2016 Israeli Supreme Court rulings which determined that Israel may evict Umm al-Hiran residents to appropriate alternative housing in Hura, a government-planned Bedouin town in the Naqab. Temporary hosuing does not meet this determination.
Second, the temporary housing plan to evacuate Bedouin residents of Umm al-Hiran will allow Israeli Jews to build a Jewish-only town to be called "Hiran" in its place. This plan is racist and discriminatory.
Hiran's cooperative association bylaws grant membership – and residency in the planned town – to "a Jewish Israeli citizen or permanent resident of Israel who observes the Torah and commandments according to Orthodox Jewish values…"

These bylaws contradict the state's previous claims that "Hiran is planned as a general community, into which any Israeli of any background or religion may integrate."
Third, the plan violates Umm al-Hiran residents' constitutional right to dignity. The transfer breaches the residents' right to freedom of choice as to where to live; it humiliates them by the very fact of their forcible transfer from place to place as if they were objects; and it violates their right to proper housing.
Finally, the plan does not guarantee sustainable living conditions, and was formulated without the participation or consent of Umm al-Hiran residents.
Adalah and Bimkom demand that this plan be rejected and that Israel find a solution allowing Umm al-Hiran residents to remain in their homes and village.
Adalah is following up on this objection and is planning further legal actions and advocacy initiatives to stop the state's segregation plan. But we cannot do this without your help.
Your support is crucial to our defense of the Bedouin residents of Umm al-Hiran. Donate today and help us #Save_UmAlHiran