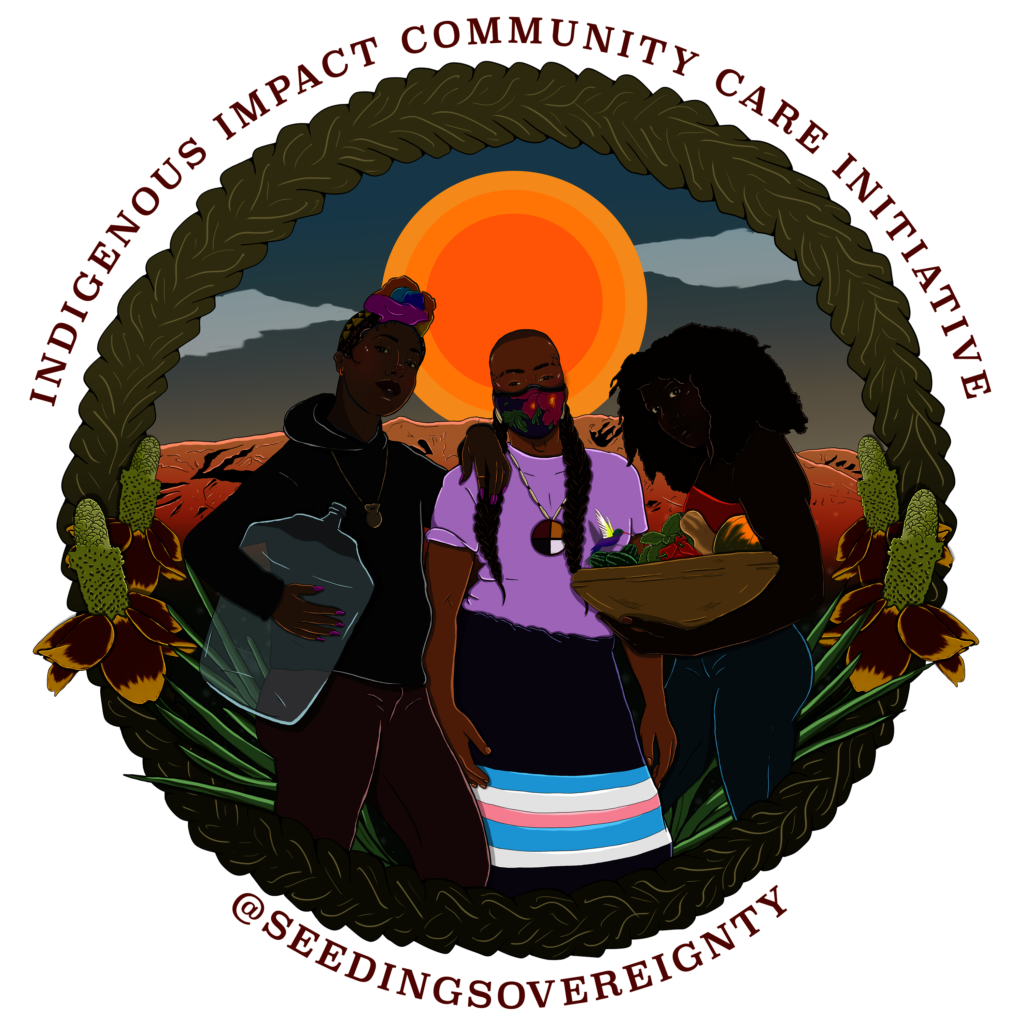 Gu'wa'tsii/hello relatives -

We don't need to tell you that this year has been an incredibly wild ride. Some moments have felt entirely surreal and in our moments of clarity, we've been completely overwhelmed by the support that each of you have given us. What began for us at the beginning of the year as an attempt to fund 5 jobs for LGBTQIA+ youth interns expanded to an out-of-state move mid-pandemic to better serve the communities we serve that were being hardest hit by COVID-19.

Kin, we are so sorry if you've lost anyone this year and we send smoke for their spirits and journeys back to the ancestors. We lost too many this year to intentional negligence and flagrant disregard for human life. No words will ever replace those we've lost or fill the hole in our hearts after losing them.
To our healthcare professionals, care providers, first responders, educators, essential workers, parents, and providers of every kind: THANK YOU. We don't think you've heard it enough, and after being on the ground distributing supplies firsthand, we see you.
Our crew has been steadily documenting this last year to continue storytelling through digital media and oral tradition, but our community needs have grown exponentially. As project leader, I've decided to fully shift our program to not only support community storytelling and LGBTQIA+ jobs, but to expand to further supporting our collective's ongoing commitment to mutual aid and longterm community care.
We're preparing for 2021 and what we've seen as the greatest needs in our community are BASIC HUMAN RIGHTS. Our people need homes. They need food. They need jobs and resources to succeed. What hurts the most is that throughout this entire pandemic, the people we've seen hurting the most have been the people of the global majority. Our Indigenous and Black kin, relatives of many diasporas, and those migrating and burgeoning beyond colonial borders. While we can't immediately provide every service or materialize housing in the way we'd like, we can start small.

We've been consistently partnering with local organizations to provide community care kits throughout the summer, fall, and winter, and now we're looking to expand our ability to feed through kinship work with queer and Trans farmers. It's our fervent hope that restoring the land will help us not only better feed community through it, but allow us to build kinship ties that create networks of neighbors willing to help and uplift one another.

We specifically aim to amplify the work of our LGBTQIA+ relations to honor our original goals of this project, and continue learning through their leadership. Our program is ever-growing, multifaceted, and committed first and foremost to community care during and beyond the COVID-19 crisis.

To everyone who's been with us for this journey and is still down to ride for Indigequeers, Trans kin, and gender gradiant/nonbinary and non-conforming kin: dawaa'ae/thank you from the bottom of my/our hearts. I regularly hear from kin we reach out to that they don't feel deserving of the support we aim to offer and y'all, I'm gonna kick scarcity mindset's butt in 2021 because there WILL be enough for us all.

We love and appreciate you. Stay hydrated and keep leaning on your kin. We're gonna carry us through.