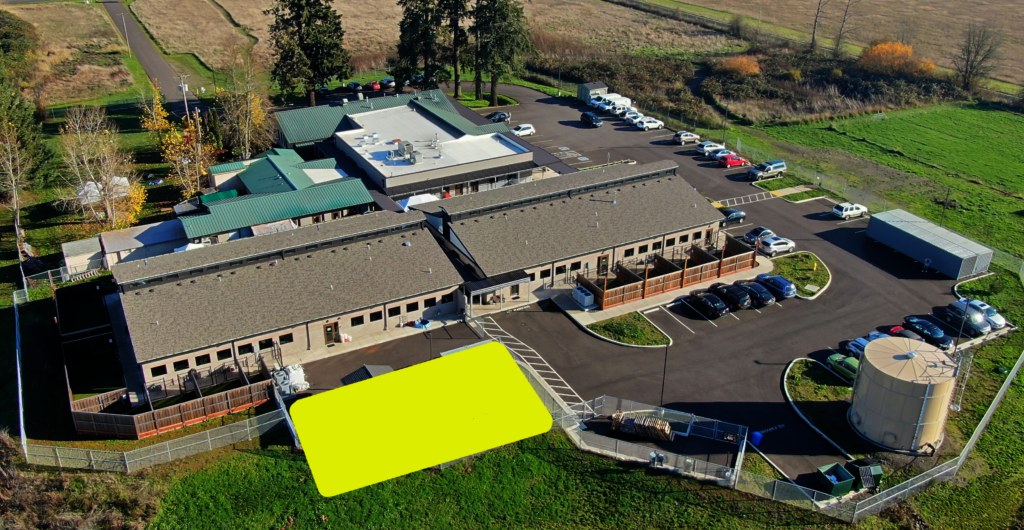 If there's one thing we've learned these past few years, it's the importance of being resilient - of being able to respond quickly when there are challenges, being able to weather whatever comes, and coming out stronger in the end.
You've helped Greenhill be resilient in the face of the challenges that this community has faced - the wildfires, heat waves, cold waves, the pandemic, and the economic challenges that many are facing. You've helped by supporting Greenhill's infrastructure and expansion projects and by supporting the day-to-day care that we provide for this community's animals and people.
Thank you! Thank you, for being a caring person. Thank you for your generosity - your desire to help others - your willingness to give your time, your heart, and your financial gifts to make this world a better place for animals and people.
We have an exciting new phase in our shelter improvement project that I want to share with you. In the coming months we are hoping to make major improvements to our water supply systems and at the same time construct a storage building. It doesn't sound glamorous, but these projects will greatly improve our ability to meet future challenges.
The improvements to our water supply system will update the well that was first installed at Greenhill over 70 years ago. It will also allow us to maintain ten or more days of water on-site in the event that there is a major disaster that impacts our community's electrical infrastructure.
The construction of a storage building will enable us to improve our ability to receive and store shipments of pet food and supplies for the animals we care for as well as for people and pets who are struggling financially. This new storage building will be temperature controlled so that we can store large quantities of pet food throughout the year. It will allow us to meet the demand when a disaster strikes and a whole community is in need or in times like now, when we need to meet the constant call from individuals and families with pets who are struggling every day because of lack of housing or lack of employment.
We are very excited about these projects, and hope that you are able to join us in supporting them with a gift at this time.
I welcome any questions and invite you to come visit the shelter.
Sincerely,
Cary Lieberman
Executive Director
Links: