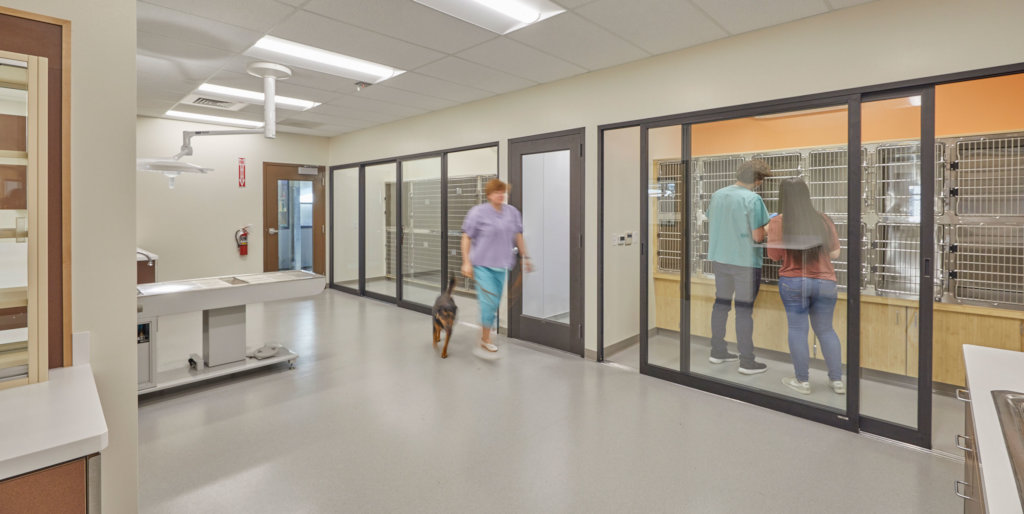 The last report we sent out through GlobalGiving about our building project was in early February. At that time we announced "the Veterinary Medical Hub is nearing completion." And then, just a few weeks later, normal life as we knew it came to a grinding halt as the world turned its attention to stopping a global pandemic.
Through it all, Greenhill continued caring for the animals. We quickly implemented increased cleaning and physical distancing protocols, and I'm happy to report that there was never a moment in which there was a gap in our critical services.
We continue to shelter and provide care for animals in need - those that are lost, abandoned, abused, or suffering through a crisis with a human family member. We continue to find new, loving homes for animals without families. And we've increased our pet food and supply bank for families with pets who are struggling financially. Thanks to donors and partner organizations, we were able to distribute over six tons of food throughout Lane County over the past two months.
And, yes, the Veterinary Medical Hub is now operational. Our veterinary team is able to perform spay / neuter and other critical surgeries in the new facility. We still have a few more finishing touches to put into place, but we are now working with the essential pieces. Thank you for helping us get here.
Over the next few months and into the coming years we anticipate an increase in the work that we do on behalf of the animals and the people connected to them. We know from past experience that challenging economic times bring hardships for both people and their pets. We also know how important pets are to us all. Pets are a comfort to us when we are scared or alone; pets are calming during stressful times; and pets teach us about the importance of compassion, caring, and love.
With your support, Greenhill will be able to provide care for pets and people in need, even as those needs increase.
Greenhill's building project that you helped support is the foundation upon which we can enter into this new phase. This project has given us greater capacity to meet the needs of this new reality, whatever the future may hold.
If you are able, please consider another gift. If you need our services, please call and know that we are here for you.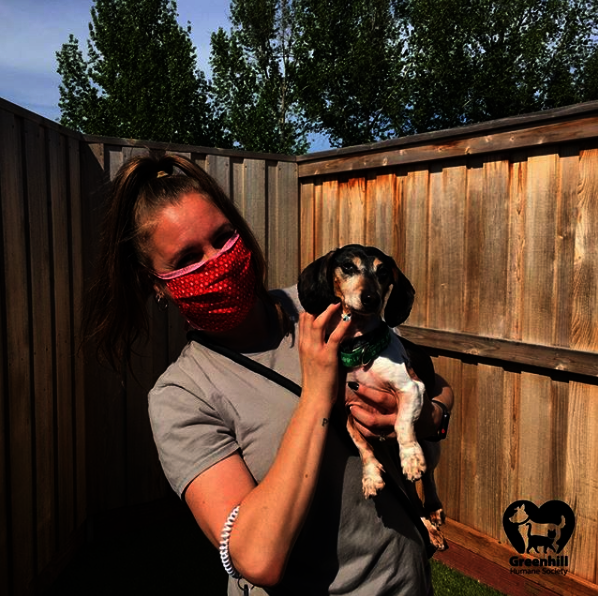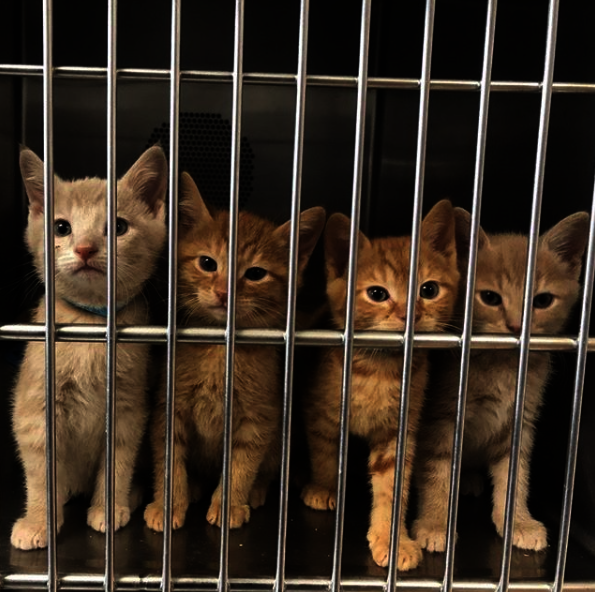 Links: