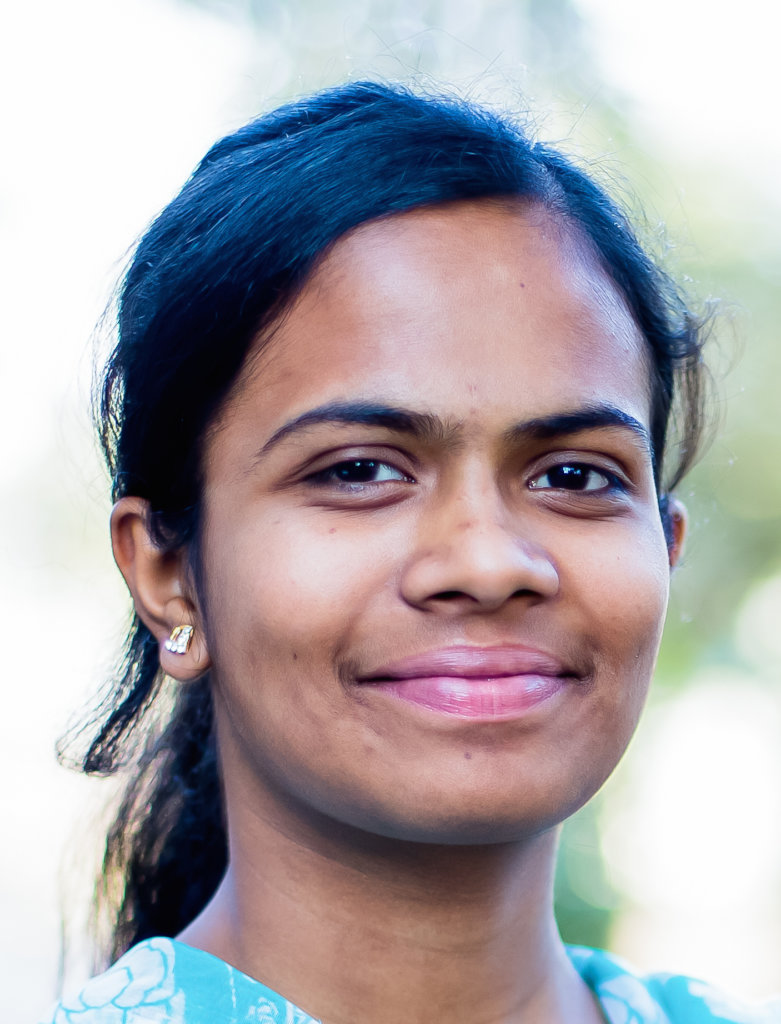 Women produce half of the world's food and work 2/3 of the world's working hours, yet women earn only 10% of the world's income and own less than 1% of the world's property. (United Nations)
Astounding to think this is the reality for girls and women around the world. A tragic statitic with tragic consequences. If half the world's population cannot rise, then the world cannot rise. These realities highlight why we work so diligently to educate every one of our girls.
Meet Mahashwari, she is 20 years old and wants to be a teacher. She just finished up her round of "counseling" with the Indian government and finished her college entrance exams. She will begin her college journey at the end of October where she will work toward a bachelors degree in education.
From the start, she was determined to succeed. In India, a university posting is dependent on a score. If you do not score high enough, the government will not grant a seat. Students are allowed to take the exams each year. Last year, she did not score high enough to get into a good university. She spent a year studying, attending additional tutoring sessions and sat for the exams again this year. Her hard work has paid off and she will begin her first semester this fall.
For the past 15 years, we have continued to create opportunity for all our kids, continuously working to build up a strong sense of self, character, resolve and persistence in the face of the harsh realities of living with HIV in India, which is still an up hill battle in every area of life. As our kids get older and begin to take on more of these challenges for themselves, we work alongside them to ensure they have what they need to build a life of their own choosing.
Hope Now is a unique children's home in India. There is no other orphanage for HIV-positive kids doing what Hope Now is doing. We now have 16 kids in college, 4 in trade school and our first graduate who will find a job, save up some money and move out. A bittersweet time for all of us. We will always be home, but this is and has always been the goal, to raise them up, provide the tools and education they need to be successful and build an adult life outside our walls.
We cannot fulfill our purpose without partners. We need support to do what we do. We need people who are willing to invest in the future and create opportunity for children who need us. Please consider becoming a monthly sponsor or give to our scholarship fund, which pays for college tuition for our kids.
Together we can make build a world where equity becomes reality.
Links: