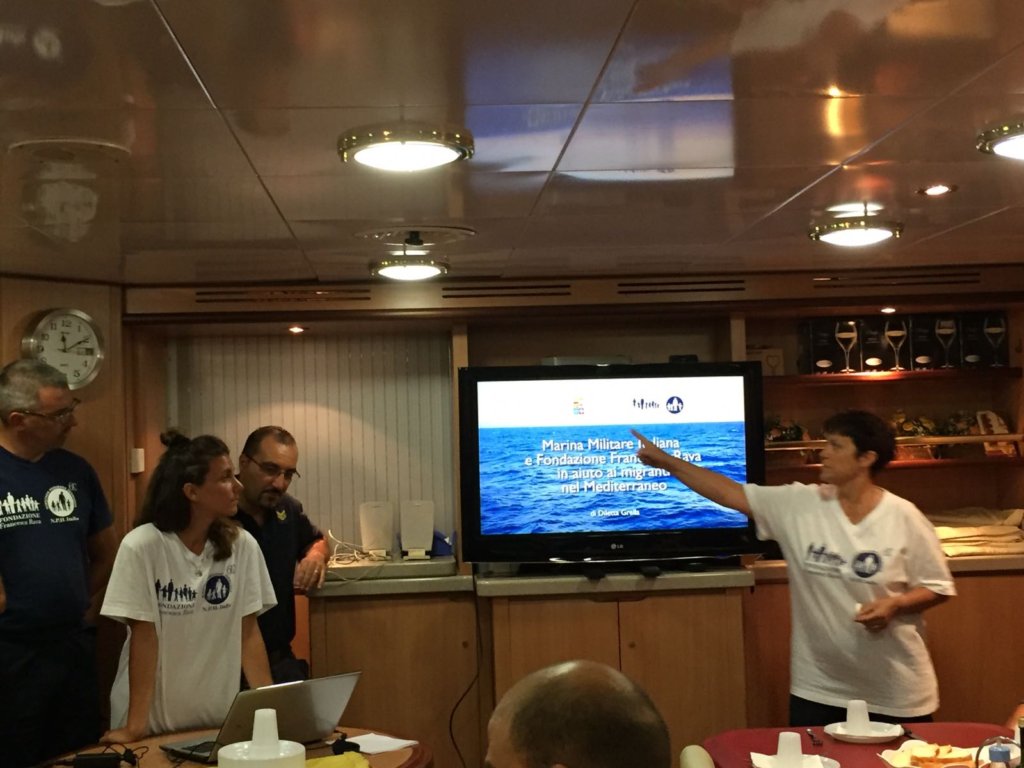 In July and August the number of SAR operations has dropped significantly.
The presence of the Foundation's medical teams on board of the units of the Italian Navy has been constant, to assure assistance in any case and at any time. As a matter of fact, during a dramatic event our gynecologist Pietro brought asssitance to a woman who delivered her baby shortly before being saved from the waters. Full coverage of the event can be read in the attached article published by the weekly magazine Grazia (in Italian). The vice director followed one of our teams on board of nave Foscari in July, and described the comitment of the Italy Navy to sea safety and the support of Fondazione Rava for 4 years in a row.
A collateral activity of the Foundation's obs and pediatric specialists on board is medical training, which is provided regularly to the crews during the navigations. Our gynecologist Maita recently took part in a one month mission (the 4th in 3 years) in team with Alessandrio (highly specialized first aid nurse) and Viola (young midwife). They gave lectures on emergency in obs at sea and BLS.
As we follow the unfolding of the international scenario, the Fondazione is continuing its support to the Italian Navy, within the frame of the maritime operations officaily decided and ruled by the Italian and European governernments. Our volunteers are conscious that their presence at sea is a garantee that under any circumstance, not one mother or one child will be left behind.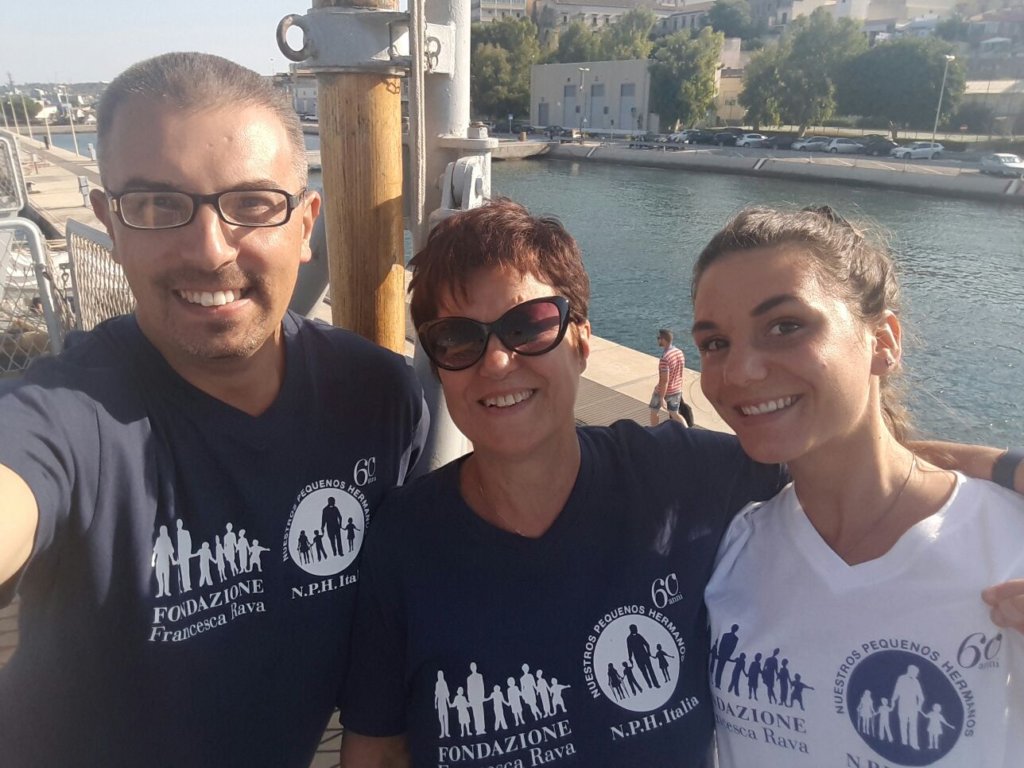 Attachments: