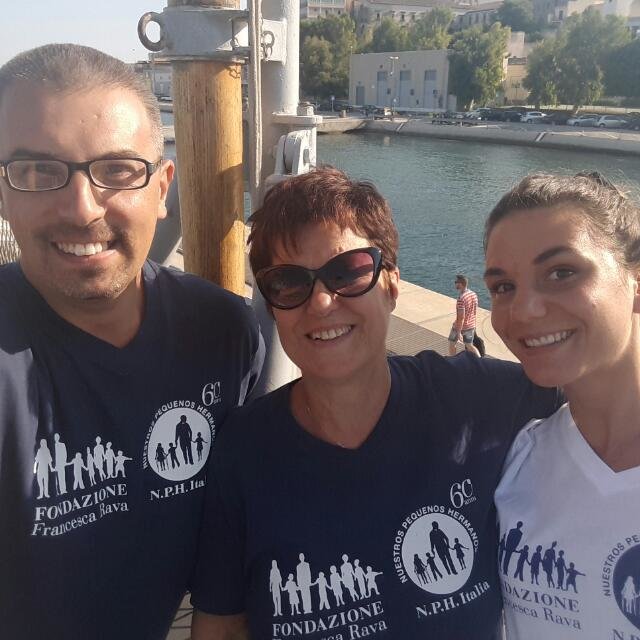 On June 20th, World Refugee Day, we joined the pain and hope of so many families forced to leave their country, renewing our commitment to the service of the institutions.
The volunteers of the Francesca Rava Foundation - NPH Italia Onlus doctors, midwives and nurses, for almost 5 years have assisted thousands of children and women on Italian Navy ships. Our work for women and children also continues on the mainland with specialist medical support, donation of medicines to family homes, reception centers for prefectures and communities for minors, in outpatient centers in Lombardy and Genoa.
Our medical volunteers are commited not only for the missions in the front line, they also contribute a great deal to the educational activity of the Foundation in schools and with the partecipation in congresses and public debates, raising awareness on migrant mothers and children.
One of our most active volunteers is MD Maita, gynecologist from Torino. She has been invited to talk to the students of several schools across Italy and to many public debates. She wrote and staged a live performance titled "Sands", a true story of images, sounds, words, emotions lived in the days and nights spent side by side with women and children rescued from the waters of the Mediterranean Sea
Maita, together with her colleague Pietro and midwives Viola and Manuela, won the poster presentation competition "MIGRANT WOMEN: which pathways in pregnancy?" at the AOGOI AGITE Congress in Catania. Their poster, entitled "Donne d'aMARE", illustrated the "path" of pregnant migrants from a boat at the mercy of the sea in the Sicily Channel, to a Navy Ship to a port in Southern Italy. They described the "path" from the medical triage on the flight bridge, the assistance to difficult pregnancies and the delivery room set up in the obstetric area set up in a helicopter hangar, they talked about support for mothers who lost their child at sea and those who welcomed a new baby, and described the assistance to obstetric emergencies at sea.
We are grateful to Maita, and the almost 200 medical doctors, midwives, nurses, that so far devoted the best of their skills, energy and their time to our project of emergency support, out at sea and on the Italian territory. We need them, and we need our donors to keep supporting our cause.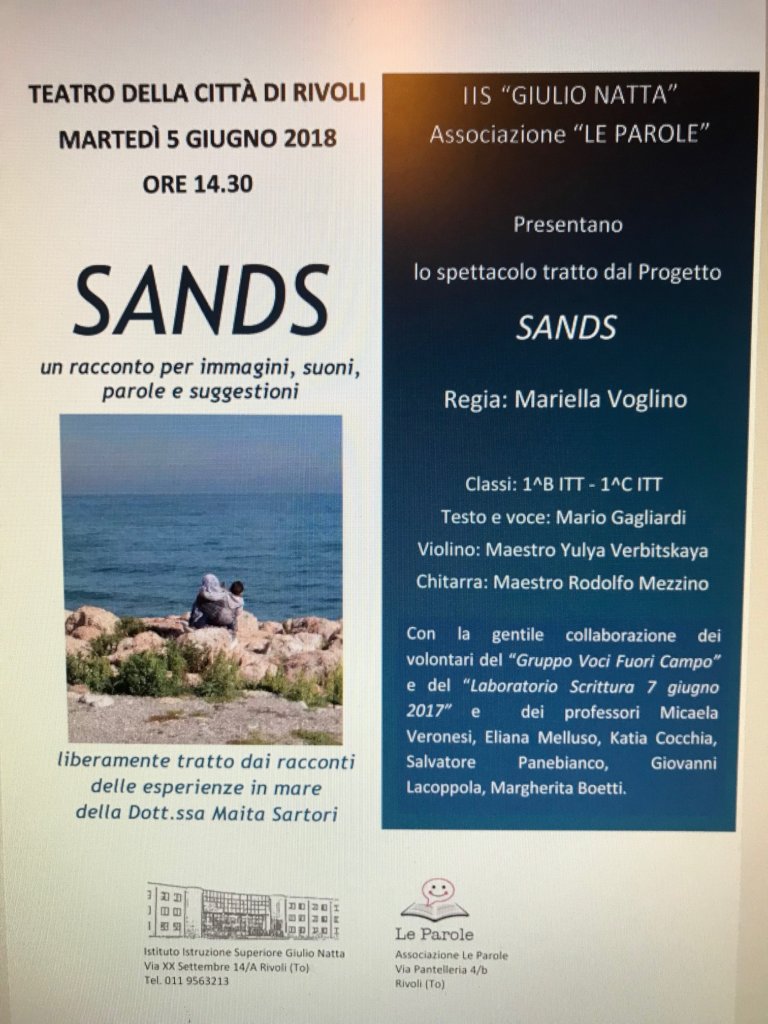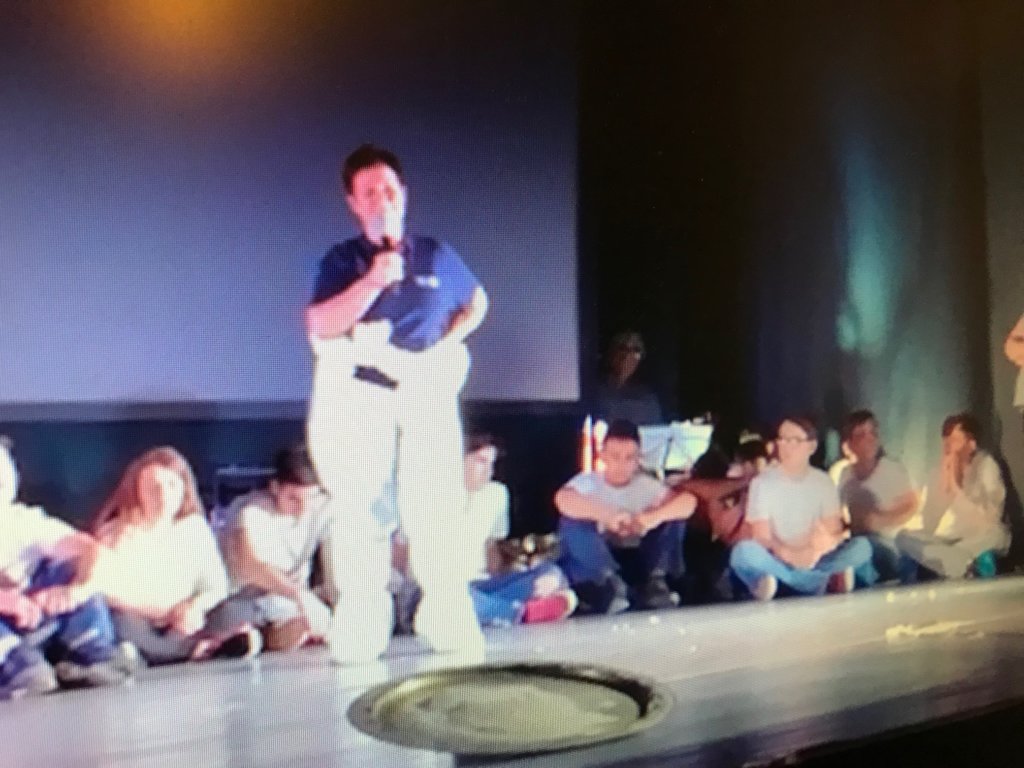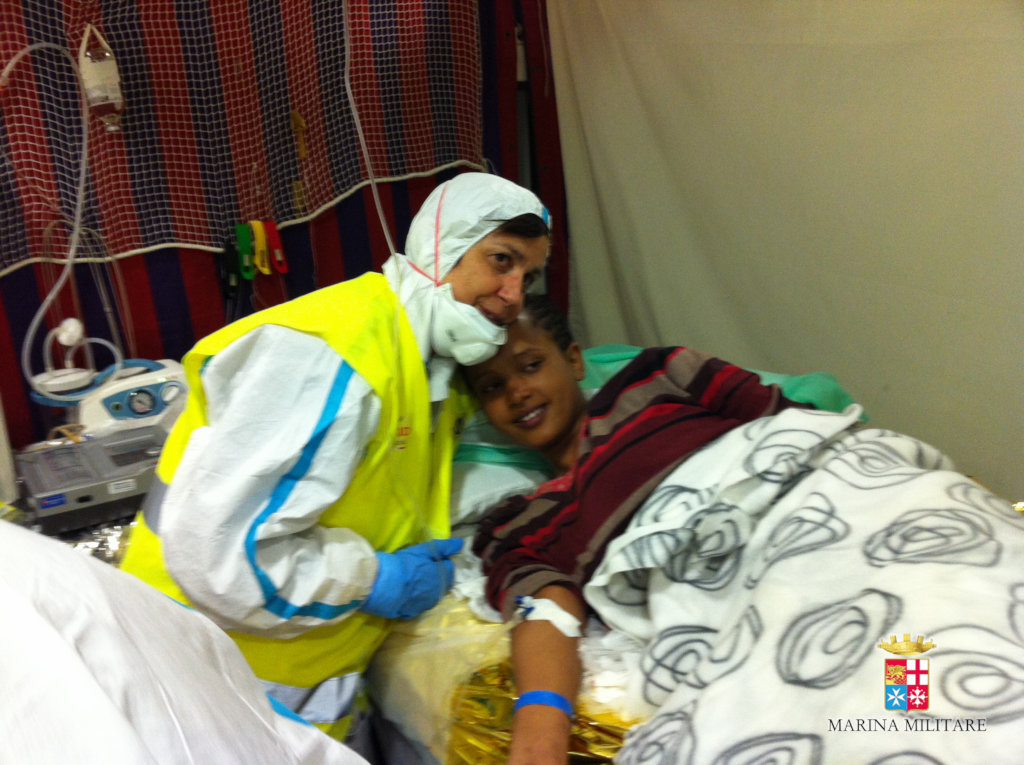 Links: