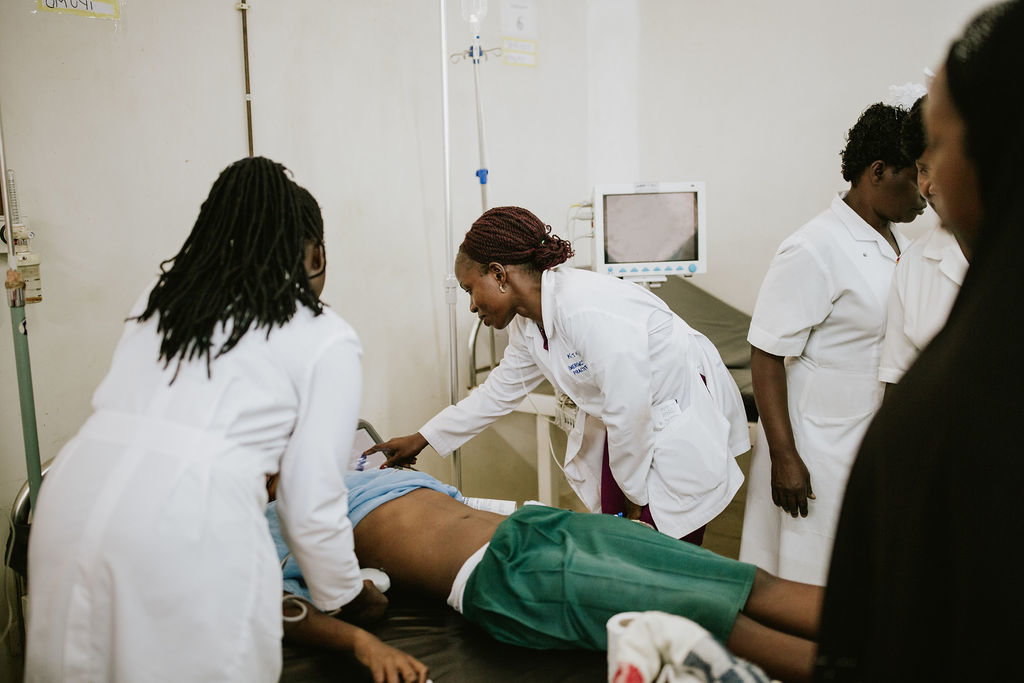 One of the most important functions of front-line Emergency Care Practitioners and other emergency care providers is public health surveillance. With the novel coronavirus front and center on our minds these days, it is a good time to reflect on some of the lifesaving clinical and public health duties that emergency care providers complete every day. More often than not, emergency care providers across the globe are the first providers that see certain diseases. They are the first to see patterns of disease emerge in populations. In Uganda where several hemorrhagic fevers, like Ebola, are endemic, they are trained to recognize and diagnose patients with these deadly diseases, so they don't spread to the general public. This front-line surveillance is essential to stopping the spread of these deadly disease across the population.
Training Emergency Care Practitioners to diagnose and treat acutely ill and injured patients is a horizontal intervention that cuts across many disease-based interventions, like HIV/AIDS, TB, and malaria, as well as a wide variety of other public health interventions, like infant and maternal mortality, injuries, road traffic accidents, poisonings, and water borne diseases. Because emergency care clinicians usually are the first to treats patients with a wide variety of diseases and injuries, the proliferation of specialty trained emergency care clinicians will not only provide essential public health surveillance, but also improve health outcomes for entire populations. Estimates suggest that in low-income countries, like Uganda, 54% of deaths could be prevented with access to emergency care.
Emergency Care Practitioners provide essential, lifesaving services in their communities, like:
Treating 30,000 emergency patients per year. This was half of all the emergency care provided across Uganda in 2018.
Each ECP treats over 40,000 patients during her/his career.
Public health surveillance – ECPs are the first line of defense against infectious disease outbreaks
Mortality decreased by 25% in patients treated by ECPs in rural Uganda
Emergency Medicine is a vast field, encompassing a knowledge base of essentially every other discipline in medicine and a wide array of procedural skills. Recognizing the huge physician shortage in Uganda and throughout Africa, GEC is training nurses and clinical officers to provide quality emergency care appropriate to the settings where they practice. Let us all be grateful for the essential surrveilance role that our dedicated emergency care clinicans play in protecting the public's health across the globe.