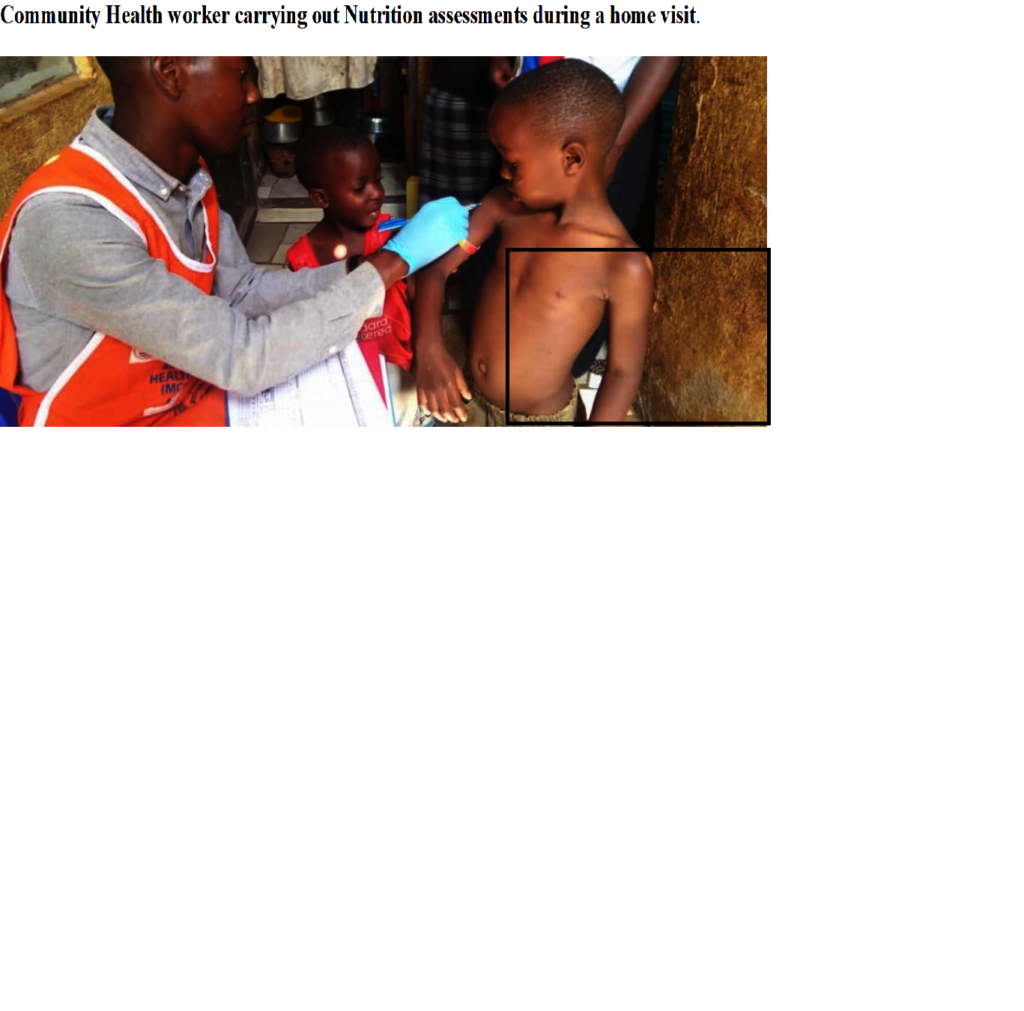 Introduction
The saving lives of 600 malnourished children project are one of the forefront projects at CFU as malnutrition is still a challenge in Uganda, especially in the underserved urban communities and deep rural areas. Child and Family Foundation Uganda (CFU) is still working on Tooth and Nail to deliver different nutrition interventions to the people with an aim of reducing cases of Malnutrition and their occurrences.
Health worker Training, community dialogues, and community outreaches are being conducted to involve the health facilities, community leaders, and government health focal persons in the saving of children from malnutrition. From the training, the health workers who were trained are working hand in hand with CFU to screen for malnutrition among children and their households. 3 stakeholder training was conducted in the last quarter to build capacity and teach them how to screen and manage malnutrition cases in their areas. A total of 48 health workers from 21 health centers, together with more than 50 Community Health Workers were trained in the two-day training.
In the last quarter, we were able to carry out 24 community outreaches which were integrated with services like nutrition education, Food demonstrations, Vitamin A supplementation, and deworming. We also screened for malnutrition, 32 (16M & 16F) cases of malnutrition were found after the screening. Among these, 6 had Severe Acute Malnutrition (SAM) whereas 26 had Moderate Acute Malnutrition (MAM). All these cases were managed until got well and were discharged to the community to be followed up by the community health workers.
SUCCESS STORY
Baby Kato, a 9-month-old male twin was found by the community health workers during the door-to-door home visits activities. After assessments, he was referred to our Medical Center. At the medical center, His mother reported that with a low appetite, his son was not growing so well compared to the twin brother and other children of the same age. She reported that the child is so small and appears unwell.
On examination, baby Kato was looking sick and weak.
Respiratory rate of 45b/min
Weight: 6.4kg
Length: 64.5cm
Mid-upper arm circumference (MUAC): 11.6cm (Y)
Upon assessment, he was found with Moderate Acute Malnutrition (MAM)
Interventions
Blood smear for Malaria was positive.
He was put on antimalarials to treat malaria.
Nutrition counseling message was given on the subsequent visits with the following topics:
The factors to consider when complementary feeding.
Giving extra meals to the twins, especially the sick one.
Preparation of a triple mix locally known as kitoobero.
Preparation of a balanced diet with locally available cheap foods
Maintaining proper sanitation at home to prevent diarrhea and other related diseases.
Enriching home meals such as porridges.
For the follow-up visits as scheduled by the Medical Officer, baby Kato healed from malaria and gradually started improving, gaining weight as follows (6.4Kg, 6.5, 6.8, 6.9, 7.2, and 7.4kg respectively ) and the MUAC also increased (11.6 cm, 11.7, 11.9, 12.2, 12.3 and 12.5cm respectively). Baby Kato was then discharged from the Outpatient Therapeutic Centre (OTC), to be followed up by the Community wealth workers.
Achievements
Children who were found malnourished were treated until they got well.
More health workers were trained in the assessment and management of malnutrition.
Challenges
Staff turnover in many of the health facilities, which makes some trained health workers leave the project area hence affecting the project.
Lessons Learnt.
Training and conducting Continuous Medical Education (CME) always remind health workers of their role in fighting malnutrition.
Involving community leaders in any project leads to its success since they mobilize people to attend and get the services offered to them.
Home visits ensure client follow-up in the community and reduce lost follow-up.
Conclusion
The project is running so well and communities in the project area are gaining from it, all thanks to the GlobalGiving community for the continued support to the children of Kampala and Uganda at large.