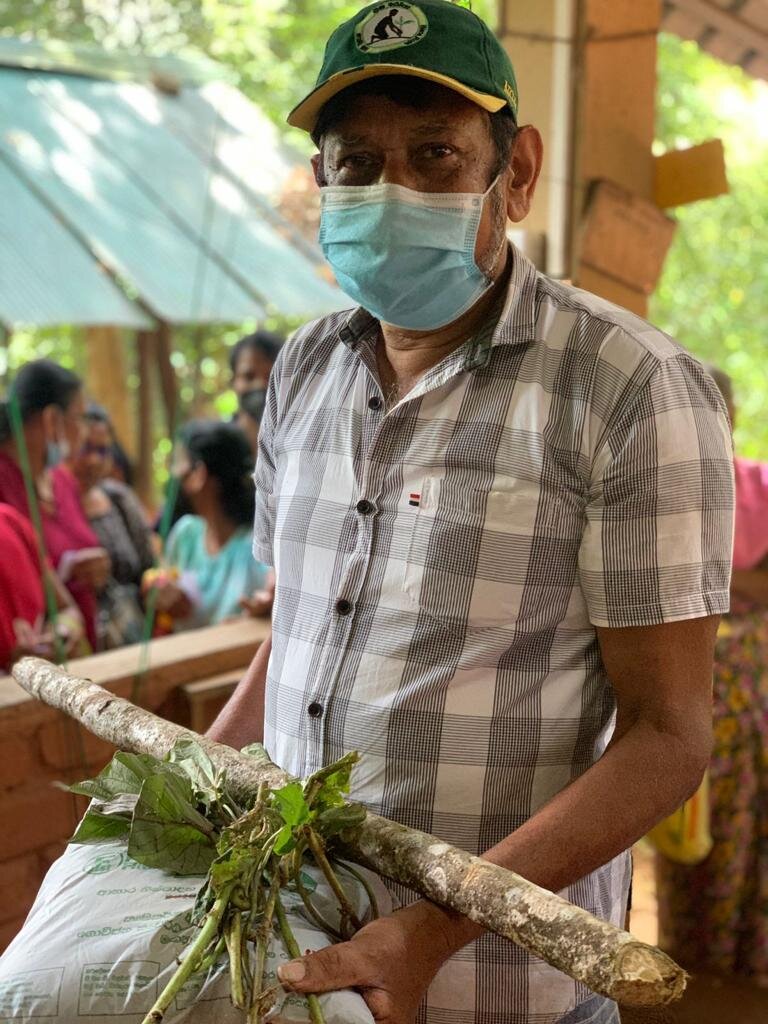 Our update this quarter cooincides with an important event in Sri Lanka's history in the last few days. Saturday saw protests on possibly the largest scale ever seen in the country in response to the social and economic crisis that grips Sri Lanka. As a result, both the President and Prime Minister have said they will resign.
It is our greatest hope that this change will result in a fairer, more equitable and more sustainable Sri Lanka. However, we must wait to see how things play out and in the immediate term local people and communities desperately need our help, so it is here that we are focusing.
Impact highlights from this quarter include:
- Through the FHF and our donors we have provided 20 varieties of vegetable seeds and plants to over 300 families and are extending to another 100 families soon to help combat the food crisis and reduce pressure on forests;
- Educating farmers and local families to help them grow the spices and vegetables sustainably through regular house visits (once per month) by trained experts;
- Providing organic fertiliser and pesticide to protect their vegetables and boost rice production organically;
- Exporting community-grown spices directly from Sri Lanka to consumers worldwide through our Eko Land Produce initiative;
- Providing emergency food parcels to desperate families identified by the village council.
Find out more:
If you would like to read more about what is happening in Sri Lanka right now and the projects we are running in our communities, please check out the latest blogs on www.foresthealingsrilanka.org/blog.
Support Sri Lanka during this crisis:
With food prices between 30-80% higher and fuel sales currently suspended except for essential vehicles, our communities need as much help as we can give them. (We have already had people walking 5km uphill to our location in the forest to collect vegetable seeds.)
You can donate today via the links on this page and we will also be launching a crisis fundraising campaign through GlobalGiving shortly. Building on the work already begun by the FHF team, donations will be used for two main projects:
(i) Food parcels - urgent relief for families in need;
(ii) Supporting communities to become self-sufficient during the food crisis - providing seeds, farming equipment, organic fertiliser production facilities, a village trading market, and events and training for sustainable, deforestation-free farming and agroforestry.
A huge thank you as always for your ongoing support. It means the world to us and is also making a huge difference for families here at a time when it is most needed.
Isthuthi and best wishes,
Nihal, Remon, Emma, Nel and the FHF community