We are really pleased to connect with our kind donors near and afar once again this month. Please know that your support continues to make a huge difference for the people and biodiversity here in the heart of Sri Lanka and we cannot thank you enough for this.
This quarter, we had to take the ups with the downs. We lost someone incredibly special to the FHF family and she will always be here in the forest in our hearts. As the Sri Lankan economy continues to fall and imports of fuel and other vital resources slow, we are also faced with new challenges. Yet, once again, this is even more reason to do all we can for our forests and communities.
Here are some of the highlights and things we are working on:

1. Building our capacity and strategy
Our Foundation Coordinator, Emma, is almost at the end of a year-long course with the Yale School of Environment's Environmental Leadership Training Initiative. This program is designed to support conservation capacity building for tropical forest conservation and restoration. Through the course, Emma has been developing the next phase of the Forest Healing Foundation's strategy and the instructors have been providing fantastic input to help us grow our impact.
We are also very excited to welcome Dileepa Rajaguru to the FHF team. Dileepa is a local wildlife specialist, an amazing photographer (check out @wild_diaries_dileepa on Instagram) and trained environmental educator. He is going to bring some fantastic skills and knowledge to help us bring our next projects to life and it is great to have him on board.

2. Many more trees planted
Nel continues to lead our forest restoration efforts like a force of nature, literally. With lots more trees planted and many more in the nursery ready to go, a simple thing like economic collapse won't stop Nel. We salute her!

3. Vanilla takes off!
Our Eko Land Spice initiative continues to grow and this quarter saw a lot of excitement about vanilla. Our first plants flowered and there was a flurry of activity as an expert from the village came to help us hand-pollinate them. You only have one day to pollinate each flower once it opens so time is of the essence! We also received our first vanilla crop from a local farmer for drying and made the first sale of the spice. Vanilla is exciting because it is more lucrative for farmers than many other local spices and also offers more climate resilience in our area. Congratulations to Nihal, Ganeshan, Madushika and all the Eko Land team.

4. Visitors back in the jungle
It was great to finally welcome visitors back to the jungle over the last few months. There have been lots of tours of our reforestation projects and a donation is made to the Foundation as part of all yoga retreats taking place. We love getting new ideas and inspiration from visitors so please get in touch if you're heading our way!

So it has been an up and down quarter for sure, however we are buoyed by Nihal's drive and energy (did we tell you he turned 70?!) and by Nel's passionate commitment to healing the forest. This unstoppable pair are an incredible inspiration and we are sure that the great things are just beginning for the Forest Healing Foundation.. We look forward to updating you in another few months!
Stay safe and well.
All our best wishes,
Emma, Remon, Nihal, Nel and all the FHF Community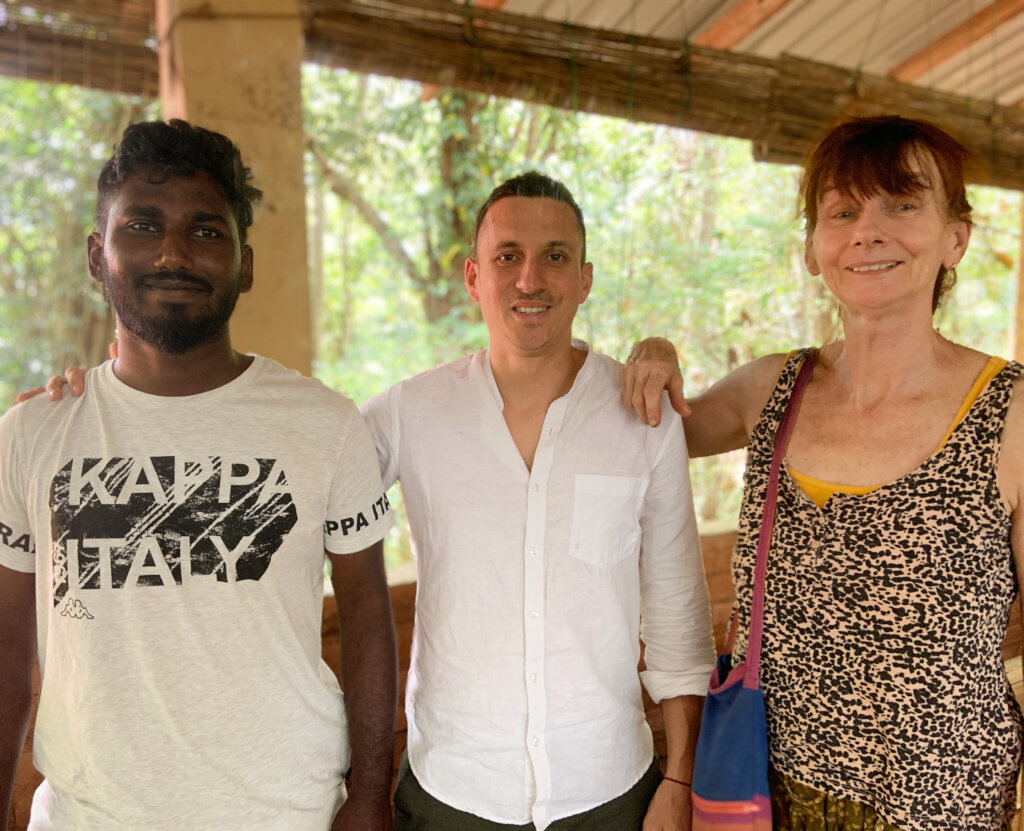 Links: