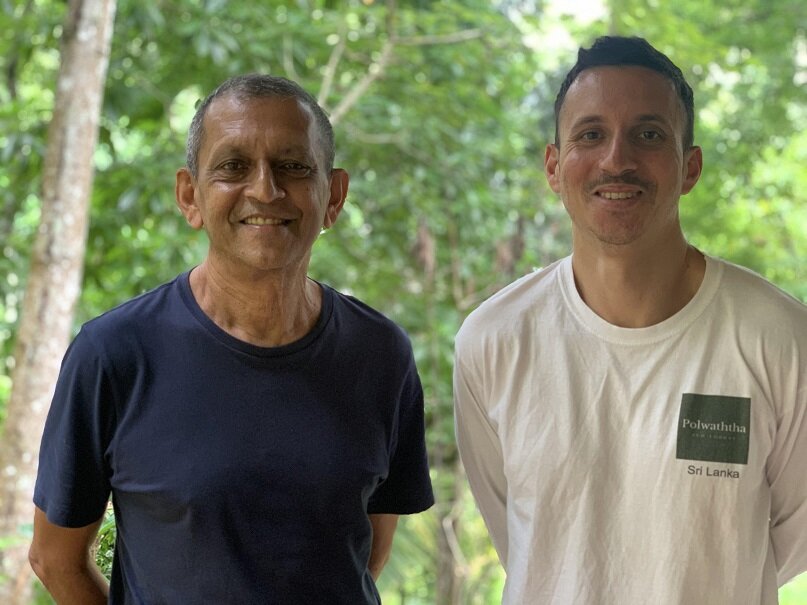 Welcome to our quarterly update report where we share our latest news with you: our family of nature lovers and kind donors.
The last 3 months have continued to be challenging, especially the spread of COVID in Sri Lanka, but we are seeing the light at the end of the tunnel. Our team is still spread in parts of Sri Lanka, the UK and elsewhere. However, some of our key members are returning to Digana this month and next, and we simply cannot wait!

The lockdown has forced us to put a dampener on our operations once again but we have been doing our best despite the circumstances. The unstoppable Nel has continued to plant and nurture trees where possible, including on our newly purchased Mee Hill. Our project highlights this quarter include:


1. Eko Land
Our Eko Land Produce initiative has continued to grow which has allowed us to work with other lands including former plantations where we are increasing their biodiversity by planting a variety of crop trees, flowers and native trees. One land in particular, a 15 acre land in Matale is now managed by us. It is a former cinnamon plantation which about 3 months ago had poor soil and insufficient forest cover. Since then, we have taken steps to improve the forest cover, soil and water retention to create a more balanced ecosystem that will also improve the crop yield.

2. UK Fundraising
Up in the North of England Richard and Sarah, who have been incredible supporters, have raised an incredible £2,250 (or $3000) through their Charity Walk Marathon in Stonehenge. After seeing some photos, it looked more like a swim than a walk but we cannot thank them enough for their efforts and bravery!
We would like to thank everyone who supported their walk and all those who continue to support our efforts. We always love to hear from you so feel free to get in touch at info@foresthealingsrilanka.org.

Kind wishes and stay safe,

Nihal, Remon, Emma and all the FHF Community
Links: