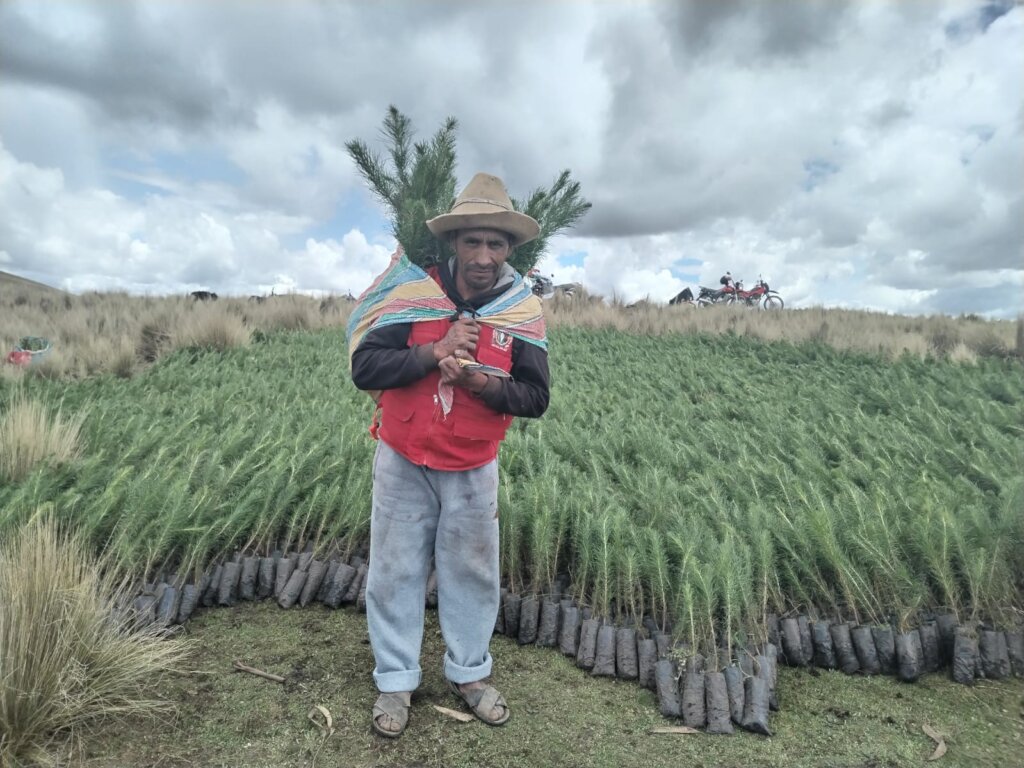 900,000 trees for the planet
Dear Donors
Thanks to the Pachamama!
The farming families of the Peruvian highlands succeeded in planting 900,000 trees in Cusco!
We are happy about the plantations of this 2022-2023 campaign. We overcame all the obstacles we faced, such as the late start of the rainy season and the problems of road closures.
The families managed to plant 900,000 trees that improve the soil and climate, that serve as shelter for the few animals that live in the area, that mitigate and compensate for climate change.
Definitely these trees are the future of the farming families, in 2 years they will have their first production of pine mushrooms that will serve to improve their food and their economy through the sale.
They are also training and strengthening the forestry committees of the communities on the care of the trees due to animal damage and programming activities to prevent forest fires.
The project coordinators are starting the new production of seedlings.
The families are preparing for the up coming competitions in the Accha District.
Also the juries are preparing for this big qualification day next month.
All the nurseries are startingtheir new production of seedlings and installing irrigation systems to ensure their growth and we will be watching the care of these new plants in the nurseries.
We are grateful to be in a situationthatallowsus to continue to serveourcommunity.
We hope to continue to countonyourgenerosity and continue to planting prosperity!
Help us with your donation to planting Prosperity!
BLESSINGS
TEAM PACHAMAMA RAYMI