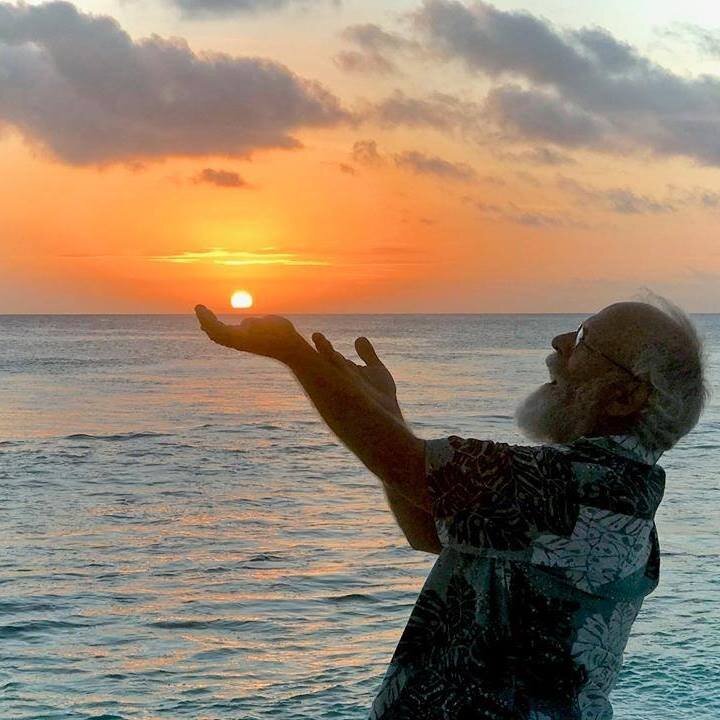 Bula Coral Reef Sustaining Supporters & Friends:
Together with local tribal chiefs, Corals for Conservation is devising plans for a more massive moving of heat-adapted corals out to cooler waters, creating the world's largest supercoral nursery with

over 80-thousand corals

. This team effort is shaping up to be the biggest coral rescue event in history. It will be dependent on government support, community support, resort support, NGO support and you -- our donors -- who are fully aware of the urgency of large-scale coral rescue work.
The proposed outcomes will be:
* As many heat-adapted corals will be secured by moving them into cooler waters before the marine heat wave hits (it is over 100F, 38C now in Florida).
* Ten resorts potentially involved, each hiring 1-2 trained staff and fully committed and engaged in collecting the corals -- simultaneously delicate yet physically challenging work.
* The gene bank will be created on the outer reef and spelled out as BULA which means LIFE in Fijian, and also is our greeting. This will be the
biggest living written work in history at 50 x 180 meters
, clearly visible on Google Earth, and will be a powerful word from indigenous people who are the most vulnerable to the impacts of climate change. BULA reef will represent a continued lease on life for corals in Fiji.
* The corals will be planted by the hands of thousands, including hundreds of children from Fiji and around the world who spend time in the participating resorts (using special logistics).
* We need a well-thought-out strategy. This mammoth undertaking will be researched, planned and painstakingly based on a Corals for Conservation report.
* The launching will be guided strictly by what is scientifically best for gently moving these stronger corals to areas where they may proliferate and enhance fisheries diversity. In coordinating this effort, Corals for Conservation may re-brand to the truly universal "Reefs of Hope" organization. This all could happen now, when most needed if we get the crucial widespread support.
This is a time when the indigenous stewards of the reef will welcome universities to get involved with their budding marine scientists. It is a time when strong swimmers join with climate visionaries to partner to save a critical resource from irreversible damage. This is a time when Fiji's proud caretakers of an amazing ecosystem will pass their knowledge to their eager children. This may be a time when all of you with Facebook friends and social media connections can initiate fundraisers. Please see the cover page of our Save Corals in Fiji by Moving to a Cooler Outer Reef for a way to utilize the fundraiser option via GlobalGiving safe and secure network.
Vinaka,
Austin
GlobalGiving's 50% match for up to $50 will be September 18th - 22nd. This is an ideal window for you FB enthusiasts to spread the word of GG's

Little by Little Campaign. Click on the Share button for ways to copy this report or link into your social media. Recurring givers encouraged! C4C goal is the $50,000 initial action-now minimum needed.
Austin Bowden-Kerby, PhD
Corals for Conservation
P.O. Box 4649 Samabula, Fiji Islands
Teitei Livelihoods Centre
Km 20 Sigatoka Valley Road, Fiji Islands
(679) 938-6437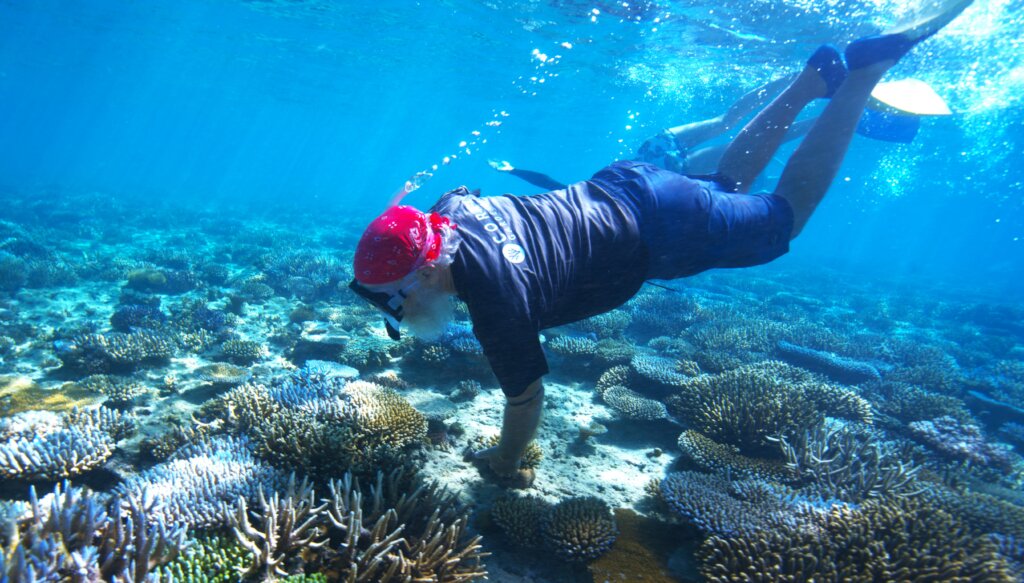 Links: