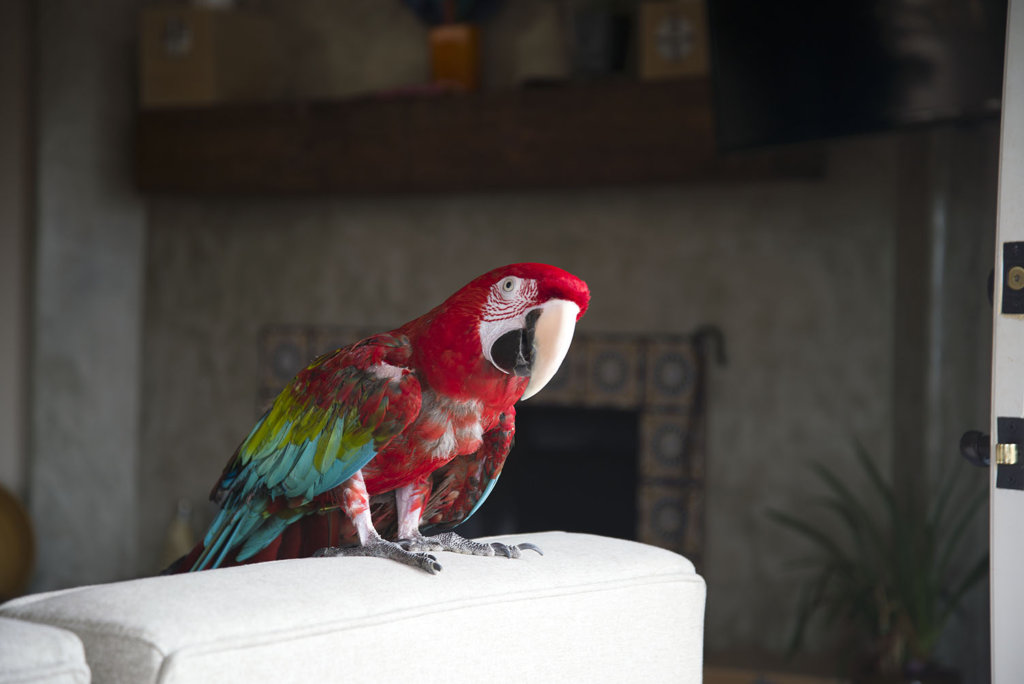 It's so hard to believe we are publishing our last newsletter of the year. Along with the last newsletter also comes our yearly fundraising campaign. Last year's campaign failed to reach our budgeted need for $20,000. We raised slightly over $10,000, which for an organization of our size is nothing to be ashamed of. This year our budget has only increased by 25%, due primarily to the rising costs of veterinary care and housing needs of our foster flock. This year, we are looking at a budget of $30,000, which goes 90% to the care and needs of our foster flock, and 10% to our educational work. This year, we may just make it, as we have an anonymous donor who is willing to match dollar for dollar up to $20,000. This is a first for PEAC, and is absolutely amazing. So with that being said, once you receive our fundraising emails, postcards, and calls, please give generously, so that in 2017 we may continue to grow our organization in its goals of educating people in all things parrot related and providing a safe haven for birds who are in our foster flock and in need of finding a home.
To update you on our educational work, we are still setting up an informational booth at the Temecula Petco every third Sunday of the month. We are starting to fill out the application to Petsmart so that we may set up at various stores one Sunday a month. After the holidays, we will start a new program on the last Sunday of the month, a discussion at the Department of Animal Services Conference Room on Gaines Street, on a variety of topics related to parrots, both companion parrots and those living in the wild.
Just two weeks ago, we started working with our military on pet therapy sessions with the larger parrots under our care in Jamul. This is a very exciting program as we endeavor to help those in our community and at the same time get some good socialization for our foster parrots, especially those who have not had much handling in their lives prior to entering the PEAC foster flock. Due to privacy issues with this outreach program, including the HIPAA laws, we are not able to identify those participating in the project, but we definitely are able to give you updates on how the people and parrots are benefitting from it.
PEAC is always there for the parrots in our area, but we also feel strongly about participating with those people who make up our beautiful community. Being a military town, we felt it was a positive thing for the military personnel and the parrots to join ranks.
The last item I want to update you on is our greenwing macaw, Blaze, who came to PEAC in terrible condition and poor health. We found her in a 36"x36" cage with no room to move around. Due to weak muscles and bones as a result of having a blood calcium level of 30% below normal, and weighing only 845 grams, she ended up fracturing her wing and needing surgery to re-set it with a pin placed to stabilize the bones while they healed. She is having the pin removed in one week, and is now weighing in at 1031 grams and looks amazing! Her feather and skin color are healthy and brilliant and her sweet personality is coming out more and more every day. She has a long way to go before she is strong enough to leave her 24x48x24 acrylic cage that was generously donated to PEAC by San Diego Plastics, Inc., and move into a normal parrot cage and be safe to climb about and play in one of the outside aviaries. We already have someone interested in potentially adopting her, and we are hoping that this may be her forever home.
So in closing, I just want to encourage you all to reach out to your co-workers, friends, neighbors, and family to donate to PEAC during this year's fundraising campaign. Globalgiving now allows you to donate via texting on your phone. It's an easy way to give a $10 donation. Just Text GIVE 15372 to 80-100 to donate $10 to Save Companion Parrots through Rescue & Education. It's simple and easy! So let's together make a difference in the lives of our companion parrots by doing our part in raising this year's goal. I know it's possible, as I know how dedicated our volunteers and members are. PEAC, for 20 years, has gained an outstanding reputation, not only here in Southern California, but throughout the state as well as the country.
I want to thank all of you in advance for your generosity and hard work in reaching our goal. I wish all of you a wonderful upcoming holiday season, and I look forward to reporting to you the results of this year's fundraising campaign.