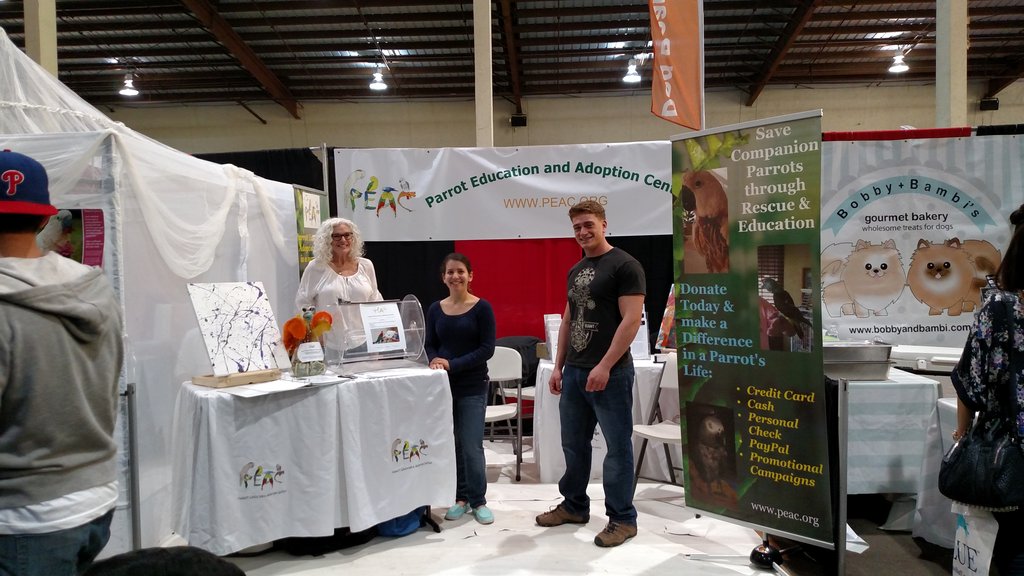 PEAC 1st Quarter 2015
Global Giving Project Report
"Save Companion Parrots through Rescue and Education"
We are just a few weeks a way from the end of the first quarter of 2015. This is the first report since our main fundraising drive which takes place in conjunction with Global Giving from Dec 1st-31st of each year. This year we focused on asking for not only a one time generous donation but also asked donors to consider an on going donation, by setting up to give specific dollar amounts each month. I am very happy to announce our total donations equaled $10,515.00 of which $575 will be reoccurring monthly. Without your generous support we would not be able to do the work we do or offer the services we do in the Southern California region.
During Q1 2015, PEAC has taken in 10 new parrots to its foster program. That brings the total number of parrots in the program to 23. Im very happy to report we have had 8 successful adoptions, one of which was to a couple all the way in New Mexico, which is just fantastic. Along with the successfully completed adoptions, 2 other adoptions might just be completed by the end of March bringing the number of successful adoptions for the first quarter of 2015 to 10. Though the numbers of relinquished parrots continues to go up and adoptions by no means keep pace its your support that gives us the ability to provide safe and healthy care for these intelligent creatures until we can find the right home. Our intake procedures continue to give us the opportunity to first address the reason the owner is looking to surrender their parrot and some times, we are able to educate them with regards to better ways to work with the situation making it possible to keep their parrot and not relinquish it. When this is not a possibility we interview the parrot to evaluate its personality and to understand if we have the means with in our foster program to correct any bad behaviors. In the event the behaviors are beyond what PEAC is able to work with we then offer to assist the owner in finding a sanctuary for the parrot. This may take months to accomplish but we have found that if the owner truly cares about what happens to their parrot they are willing to wait until the right place to take their pet is found. Your donations assist us in transporting these parrots, sometimes long distances, to suitable sanctuaries that have been reviewed by PEAC to insure that they have policies and procedures in place which line up with PEAC's principals. Currently there are 4 parrots on the waiting list one of which has already been interviewed and is scheduled to join the program on March 16th. We are working on reviewing the relinquishment questionnaires and scheduling the intake interviews for the other three.
Donations from the 2014 campaign have allowed us to make a few purchases for our expos and outreach events. We recently purchased a black screen to fit our canopy we use at larger events as the white screen we have used for several years hindered the public getting a good view of the parrots that we bring to participate. Your donations will also go towards our purchase of a new canopy all together with the PEAC logo printed on the solid top covering of the canopy. We also had a new PEAC banner printed to display at our big events as well as a few of the outreach events were we need to use our canopy. The old banner is now being used for the front of the canopy which helps keep people and their children or pets from bumping into the screen causing the parrots being showcased to become scared. Along with those items we have also purchase a new table and two chairs, and are looking to purchase a new table covering with our logo on it, as we are working on developing a monthly outreach program with the Claremont Petsmart in San Diego.
A new fundraising project that we have used GlobalGiving funds on is the "parrot painting project-PPP". Who knew, that parrots like to paint. We held our first ever parrot painting class at the DAS conference room, in February, and learned a great deal on how to encourage and work with the parrots when they are painting. As they are intelligent with an intellect similar to that of a 2-5 year old, so just like young children, some become board quickly while others you can not get to stop as they want to play for ever. We've discovered a few are true artists. We are raffling off a larger painting at each of the larger pet events we participate in. A local hair and body salon in North County, which has a small art gallery as part of their location, has kindly allowed us to display the parrots works and we have already sold several. Who knew, Boubo the Greenwing Macaw, would be the next Jackson Pollack. We hope in the coming months to have the paintings on the website so you may contact us with a request on color and size of a particular painting and we will see if one of the foster bird would be happy to do a painting for you.
As is always the case with the finances of PEAC a large portion of all funds we receive go towards the vet care the parrots require. Recently we received a scarlet macaw from one of our partners, the Department of Animal Services of San Diego (we are currently the only parrot rescue the DAS of San Diego is working with), after being found in the Sunset Cliffs area of San Diego. On exam it was obvious that he had severe arthritis, several X-rays revealed that all the digits in both feet were fused together making it not only painful for him to step up but, also very difficult for him to grip. The films also showed a very advanced case of arterial sclerosis. All of the main blood vessels showed significant blockages and unfortunately, other than diet, there is little that can be done for him regarding this condition. Add to these health problems, after being in the foster program it became aware that he had some type of intestinal infection, as his droppings were mostly water and had a terrible odor. He was placed on a 7 day course of antibiotic however, 5 days after finishing the treatment the infection returned and is not being treated with a different antibiotic. We are lucky that he loves bananas (though it is a lot of sugar) as it makes giving him oral medication quite easy. His arthritis has improved and a lot of the inflammation has been resolved by treating him with Medicam and daily warm water therapy sessions accompanied by some soothing foot massages. He is suspected to be a geriatric parrot possibly 60-70 years old and he has the personality of a gentle old man. Surfers vet expenses are already in the hundreds of dollars and he will require treatment for the remainder of his life.
Another parrot named Abbi came into our care this first part of 2015. He arrived to us with his left eye missing and a left wing that we were told had been broken after being attacked by the family's dog several years ago which also resulted in his eye injury. He was never taken to the vet to have his wing set or his eye examined. Do to not recieving medical care at the time of the accident Abbi's left wing is permanently stuck in the folded down position and he is not able to extend it out. Again after several hundreds of dollars later it was determined that neither injury could be fixed with out causing him serious pain by having to rebreak the wing and try and set it in hopes that this would give him some movement. We decided that this was not necessary as neither injury currently is causing him discomfort and he has learned to manage quite well with only partial vision. Though his wing will never again extend out he sure knows how to wave good bye or wave hello with his good wing and has one of the warmest personalities, though he has some issues when it comes to women asking him to step up but we are working on that. He will make someone a wonderful companion.
By the end of the second quarter PEAC hopes to purchase at least two new Macaw size cages. Many cages that are donated to us are not in the best shape and only last a short time before rust becomes a concern for the parrots. It costs just as much to refinish one of these cages as it does to buy a new one. Donations made to PEAC through Globalgiving along with the hopeful funding of a capital expenditure grant, we should be able to cover the cost of this capital investment. We will hopefully be purchasing 4 more tri-pod tote perches for our expos and outreach events. They are compact and make the best stands for the parrots to use when out in public. They come with two small cups that attach and we have a volunteer who is able to supply us with toy hangers to attach to them so the parrots are entertained and quite happy on the stands during public events.
As you are able to tell by this report, your donations are allowing PEAC to grow. This growth translates into more parrots being helped through better educating current owners or by educating potential owners which results in our foster parrots being adopted. I would like to thank each of you for your continued support through financial donations, cage and material donations, and just as importantly donating your time to volunteer with PEAC. I am hopeful that the rest of 2015 will be just as promising as the first quarter has proven to be.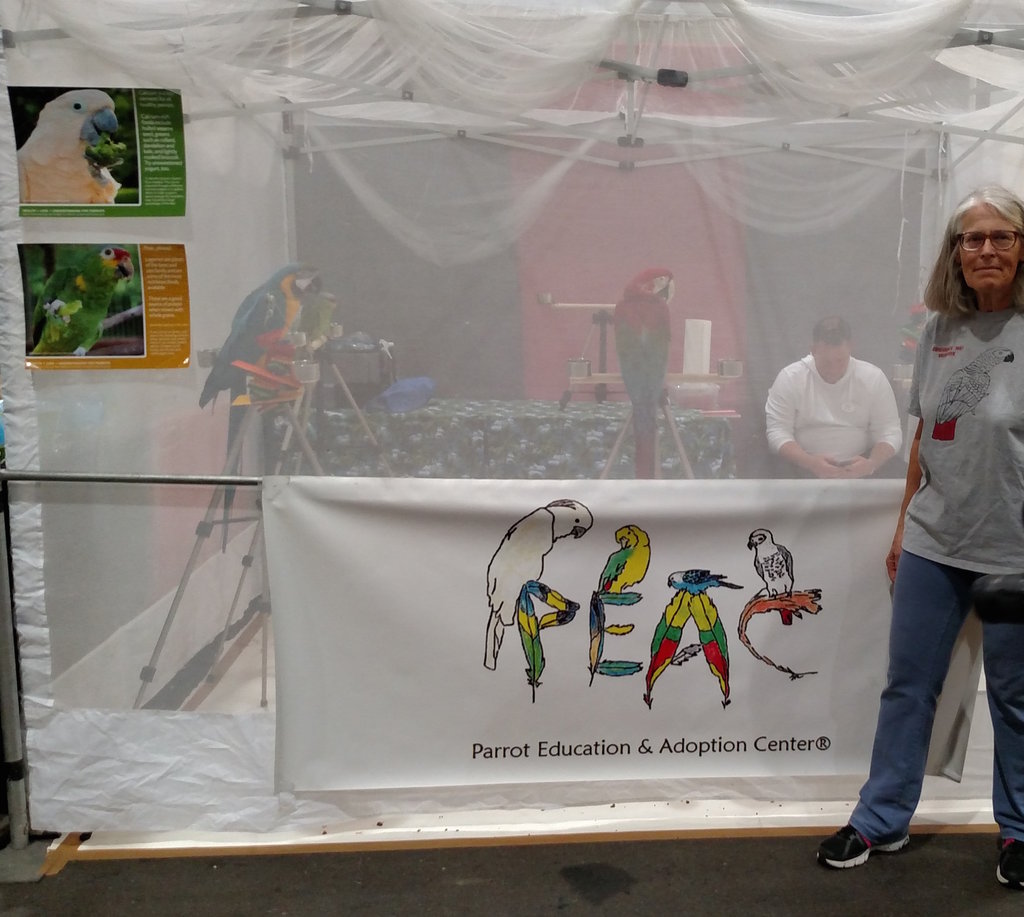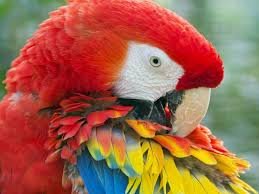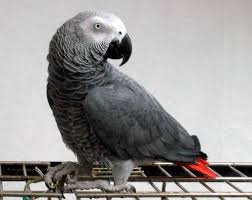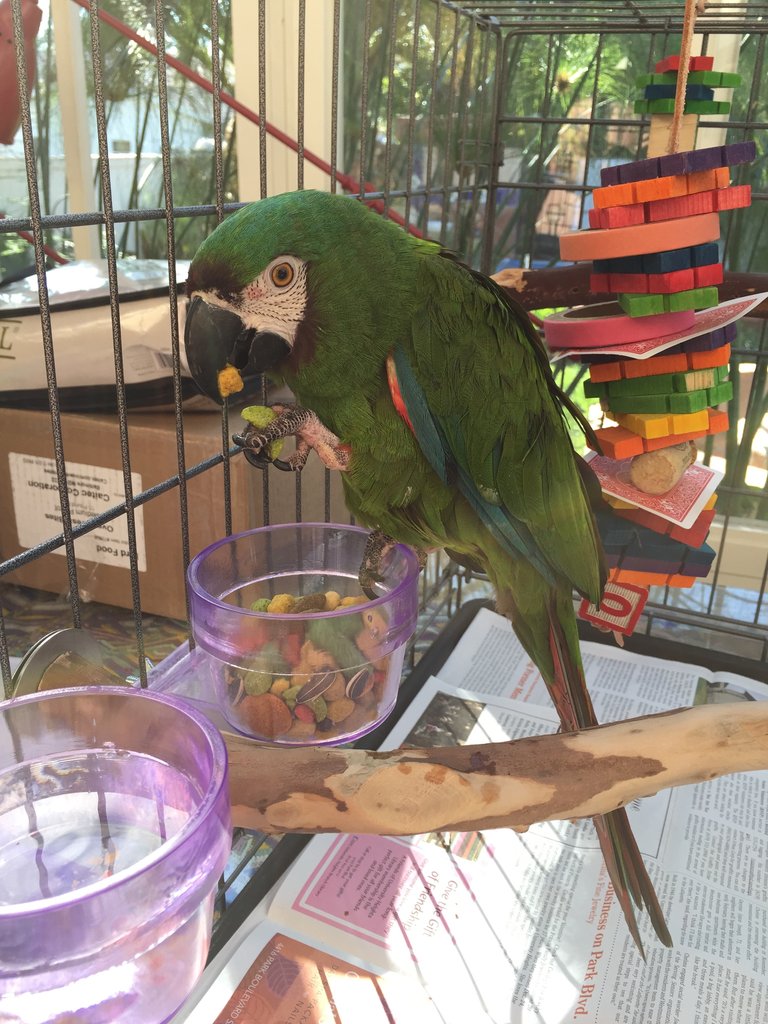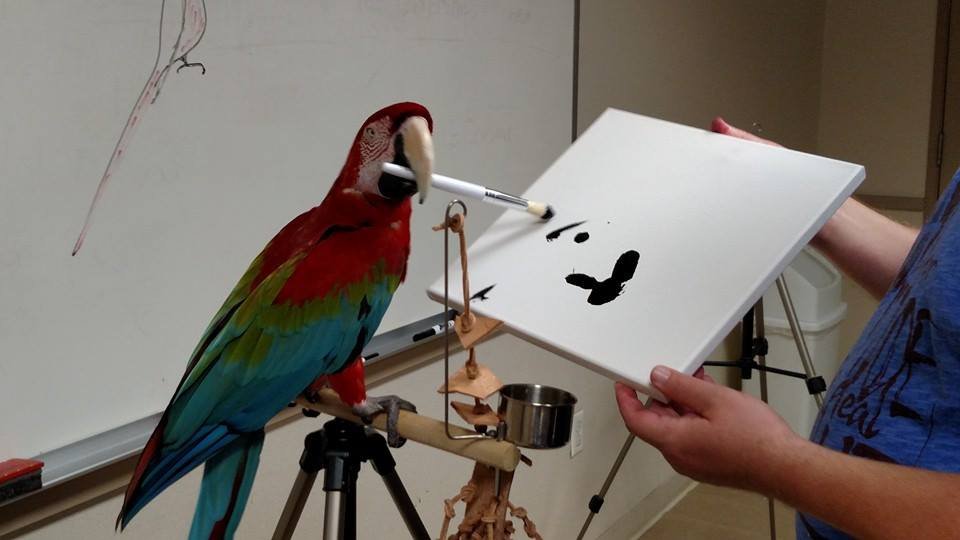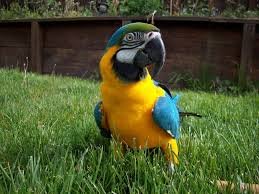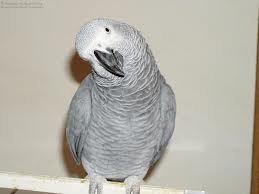 Links: