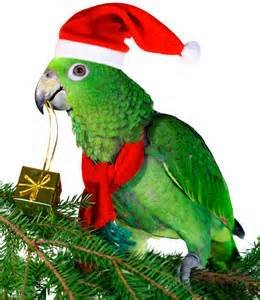 It is hard to believe that it has been one year since we joined forces with GlobalGiving in an effort not only to raise funds for all that PEAC does in the community and for the parrots that end up in their care; but most importantly, it has been an avenue to educate a larger group of people on the plight these magnificent feathered creatures find themselves in. With this year's fundraising drive we have set some high goals that we feel we can meet, with your help, and of course, your financial contributions. For us to be eligible for the monetary prizes being offered by GlobalGiving with this year-end campaign, we must at a minimum receive $3000 from at least 30 unique donors.
In the coming year PEAC will be applying for a variety of grants and other funding sources. Most of these funding sources require a comprehensive budget to be submitted along with the application itself. Currently PEAC has put together a budget for 2015. For PEAC to meet its goals to further its educational outreach opportunities, as well as to continue its rescue/foster program, we have a goal of budgeting $2000 in donations a month. This may be translated in a few ways. We can receive in one-time donations $24,000 during this campaign. A more long-lasting interpretation is to receive monthly contributions from our supporters. As it mentions on our project page, a $20 a month donation constitutes 1% of our monthly budget. So with 100 donors each pledging $20 a month, PEAC will be able to meet its financial obligations, and most importantly, be able to expand its outreach to the general public regarding the epidemic we see happening regarding parrots needing a place to call home. Along with our public outreach, we continue to stay up to date on the latest ideas and research in parrot care, from a physiological and psychological perspective; and provide our membership and anyone interested in parrot care this ever-expanding knowledge regarding parrots and the lives they live.
I want to take a few moments to showcase a few parrots that came to PEAC in the past year. A few months ago, PEAC was contacted by an owner who had a yellow-collared macaw named "Baby" that he wished to relinquish to the care of the PEAC foster program. As is protocol, this individual was sent an email explaining the process and was provided a bird questionnaire, which is required for every bird being evaluated to become a member of the PEAC foster flock. After a few days we received the questionnaire back, along with some photos of "Baby." From the responses to the questionnaire and the photos provided, it was determined that this little bird needed to be rescued ASAP, so PEAC decided to waive the intake interview and encouraged the owner to bring "Baby" immediately. "Baby" arrived in a small parakeet-size cage with a dowel as a perch. He had no room to open his wings or even move around in his cage. He could only go from side to side on the perch and lean forward to his food and water bowl. I asked his owner if this was his transport cage for "Baby" and did he bring his regular cage with him. He explained that this was his cage and that it was what "Baby" lived in full time, with very little time out. It was not surprising on seeing "Baby" that he suffered from feather destructive behavior. His entire lower chest and abdomen were entirely bald with no feather growth at all, which indicated this behavior had been going on for some time. I'm so happy to announce that "Baby" is doing well in his foster home. He has an appropriate size cage and plenty of out-of-cage time to move around and be a happy, healthy bird once again. Whoever adopts "Baby" is going to get a wonderful companion and an adorable parrot to care for.
Another parrot that came into the PEAC foster program was "Georgie," a Mealy Amazon. "Georgie" was living in a home where there was cigarette smoke. On doing the home interview of "Georgie" we were aware that we needed to act as quickly as possible, as the conditions that this parrot was living in were very poor. The cage that "Georgie" called home for many years was only 24" x 24" X 36", which has caused "Georgie" to have some muscular atrophy caused by not having enough room to move her wings around to keep her muscles toned and functioning normally. On taking "Georgie" in, it was determined that she would require a professional bath by a veterinarian to remove all the cigarette tar that had accumulated on her feathers, causing her to look so poorly. "Georgie" now is very happy in her foster home, which ironically has another Mealy Amazon that belongs to her foster volunteer. "Georgie," surprisingly, after all she has endured in her life, is full of love and affection for her people. Because she is a Mealy, she has a distinctive call, which to those who love this species of parrot is like music to their ears, though I would prefer to wear some ear plugs.
Another development this year is the relationship between PEAC and Best Friends Animal Society, Parrot Garden. A very unusual species of parrot was relinquished to PEAC by the Department of Animal Services of San Diego. This male parrot was found wondering loose and was brought to the shelter. On taking "Alex" to the vet for his intake exam, we noticed that he was handicapped, as he has a deformed foot which prevents him from perching easily. We found out after a bit of research that he was a Great Billed Parrot, which is not very common in aviculture or the pet industry. This species has a special diet similar to the Eclectus, and because of that, along with his rarity and his special needs, we reached out to Best Friends to see if they could take him in and provide him with appropriate care. Jackie, the manager of the Parrot Garden, informed us that Alex will be seen by their vets and they would do some physical therapy with him to see if they may be able to restore some use to his bum foot, even using warm water therapy, which is just amazing. Prior to the Alex story with Best Friends, this organization also agreed to take in Totonka, Roz, and Blueberry, all Amazons of different species that have special needs that PEAC is not set up to provide. By having this wonderful relationship with Best Friends we have a place to turn to in the event we have a parrot that is not suited to our foster program but requires more of a sanctuary setting. As the director, I hope to reach out to other qualified parrot sanctuaries and rescues in an effort to work together for the joint improvement of parrots everywhere.
These are just three of the parrots that have come to PEAC in the past year. We currently have over 20 parrots in our foster program with 14 successful adoptions since January of 2014, with a couple in the works. We are excited to implement our new adoption seminar requirements in January of 2015, which will provide potential adopters with more information, some updates to information, and a more direct way to qualify for adoptions. We have also implemented, on a case-by-case basis, a way to take our seminars if you are too far away to attend in person. Though this is not the norm, it does open the door to potential adopters outside of our local area. We have had one adoption that we would consider long distance, and it has been a wonderful success story, not only for the parrot, but for his new owners, as well.
In our budget for 2015 we have included the formation of a committee to see the development and setup of our first annual membership meeting. We have yet to start this process, but it is our hope to have this meeting set sometime in March or April. It will include some local veterinarians as speakers, an insurance agent to discuss with us how to prepare an estate so that a parrot is taken care of in the event of the owner's death, and an introduction to some of our parrots and volunteers. We will be working out the financial cost of this meeting in the coming month, as we hope to secure some outside funding to help offset the cost to PEAC.
I want to close by saying thank you to all of you who have helped support PEAC in 2014 through either your financial contribution or through your time and dedication as a volunteer fostering our foster flock or working at our public outreach events. I wish all of you a happy and safe holiday season; and let's meet our fundraising goal so that we may enter 2015 strong and excited to continue the work that PEAC does.