Thank you for your recent donation to Parrot Education and Adoption Center! Because of your generosity and that of many others, PEAC successfully met the Global Giving Challenge and is now a permanent part of the Global Giving Community. The monies collected during the Fall/Winter Challenge and subsequently will pay for many of the programs and activities that PEAC has schedule for 2014.
We have purchased many new visual displays to be used at the many different venues that we will be attending and participating in. Two new 6' banners, one stating our mission statement and another describing ways in which to give to PEAC have arrived and will be used for the first time at the San Diego Pet Expo March 1st. We have also printed several informational posters that were provied by "forparrot.com" and will use these to highlight some of the challenges to owning a companion parrot. Some of these new posters present issues concerning diet and how to provide a balanced diet for your companion parrot. Others describe the longevity of parrots compared to other common companion pets such as dogs and cats. Still others demostrate the sadness that Feather Distructive Behavior and self mutilation can cause both the parrot and the owner. It is PEAC's first mission to educate current or possible future parrot owners and these new visual aids will go a long way in doing exactly that.
We have also invested some of the funds in a new toy donation project. At all public events we will now have a display of foraging toys that our foster birds desperately need. Individuals will be able to look at all the toy options on the rack and pick those that they like the most, fill out a donation card with the toys ID number and make a financial donation in the amount of the toy which will allow PEAC to turn around and purchase that exact toy for one of our foster birds. The poster describing the toy donation project is quite the eye catcher as it describes the process with a majnificent Blue and Gold Macaw as the mascot.
We currently are participating with San Diego Animal Support Foundation on showcasing two of our birds approximately every month on TV channels CW6 and KUSI. We have had a tremendous response from the public not only on adopting the birds that are being shown on the programs but also on our organization. Again this is just one way in which PEAC is working on getting more public exposure which turns into more people asking for knowledge on parrots.
Every quarter we place an ad in the Union Tribune showcasing a photo and brief description of every bird in our foster program. The next issue is due out in March.
Rebecca O'Connor along with Ciatec are working with PEAC on a project called "project parrot positive" staring the PEAC flock bird named Morris, a Congo African Grey Parrot. Rebecca is working on Morris and his feather distructive behavior using her knowledge in animal training as well as using products supplied to her by Ciatec. She posts her progress on our facebook page so please take a moment and look her up.
We are currently working on revamping our adoption procedures in an effort to make adopting our birds more accessible to those that may have difficulty in attending our set seminar dates. We are playing with the idea of offering the mandetory seminars in a webinar format along with possibly a skype interview to facilitate the closest we can get to in person conversations with possible candidates for adoption. Our goal is to find the right home for the right bird and this may take thinking out of the box at times.
PEAC has recently signed on to facebook and currently has its own facebook page . This will allow us to keep our friends more informed on activities and events that are taking place with PEAC. It also will give us a venue to use to notifiy others of lost or missing parrots as well as found parrots that come into the PEAC foster flock.
Our webpage is also in need of updating and making it more user friendly. It is our hopes to find a reasonable bid from a professional web designer to assist us in this process. We would like to have the ability to post the birds that are in our foster flock directly on our webpage, as well as an easier way for you to contact us.
Finally I am pleased to report that we have zero balances at all the veterinary clinics that support or foster flock by providing not only top expert care but also significant discounts. As was mentioned in our project veterinary costs comprise the largest drain on our funds. We know have GlobalGivings platform to use should a serious and expensive case come to PEAC. GlobalGiving gives us the opportunity to write a specific project for a specific bird in need.
So as you can see we are moving forward in many ways. With the funds provided to PEAC through this champaign we will be able to continue all the positive steps forward that we are currnetly taking. Keep your eyes and ears open to our next project with GlobalGiving that we hope to post sometime in the later part of April beginning of May.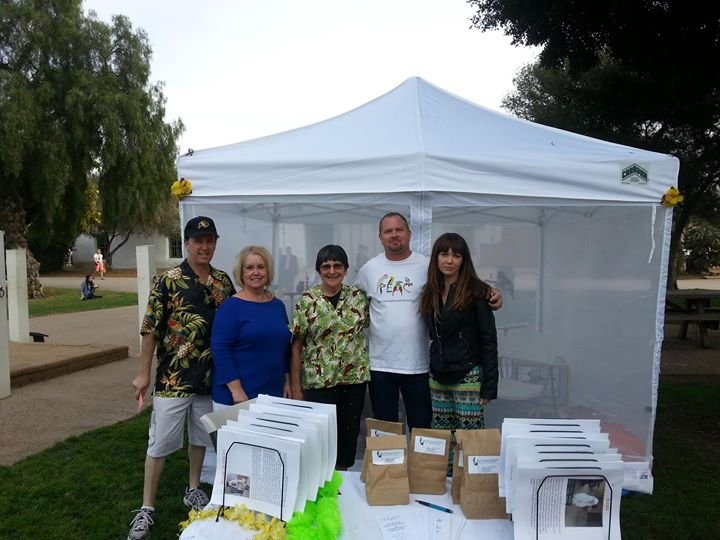 Links: