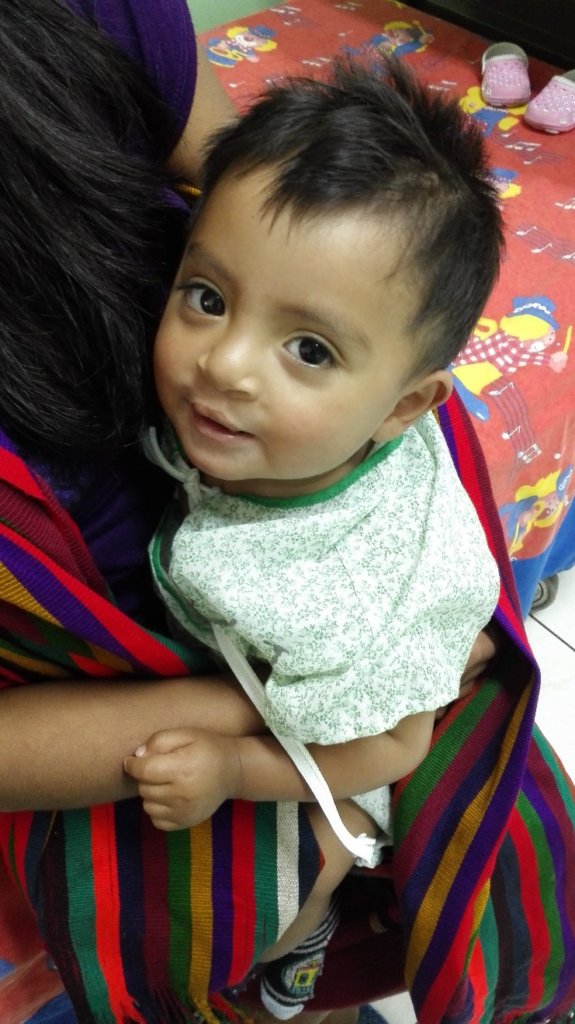 In this report to our Global Giving donors I would like to focus on the story of a little boy named Jacinto Sanchez and also tell you about Partner for Surgery's efforts to reduce the incidence of cleft lip and palate in rural areas of Guatemala.
Jacinto was born with a severe cleft lip and palate in the rural Guatemala area of Nebaj, Quiche. His parents, Jose and Maria, agonized over his care and the future that surely awaited a child with his deformity. Then a Partner for Surgery health promoter told them corrective surgery was possible, but the doctors would only accept healthy children and Jacinto was too malnourished to qualify. Maria and Jose quickly agreed to in enroll Jacinto in Partner for Surgery's Cleft Infant Nutrition Program and received in home care training. They followed procedures, used formula provided by the health promoter and Jacinto became a happy baby and gained the weight needed to qualify.
In April of 2015, when Jacinto was five months old, our health promoter took Jacinto and his parents to Antigua where his lip was repaired by the Free to Smile surgical team. He returned to his village and in the spring of 2016, we brought Jacinto to the team from Children's Hospital of Philadelphia which closed his palate. When we asked Maria how she felt after the palate surgery, she said, "Today my boy is a normal boy. When he was born I wanted to hide him; I was scared of him. Now he is beautiful and he is complete."
As of this report we have 156 children in the Nutrition Program and are on track to provide almost 200 children with cleft repairs this year.
Jacinto is the only child of Jose and Maria because they worry more children might be born with the same defects. Partner for Surgery's experience over fifteen years shows no reduction in the incidence of cleft defects. We know something needs to be done – and have begun the process:
To address the high incidence of clefts in Guatemala, Partner for Surgery enlisted the George Washington University School of Public Health to lead a workshop on congenital malformations, held June 14 and 15, 2016 in Guatemala City. There were 80 participants, including leading organizations in Guatemala and the Guatemalan government. The workshop summary and recommendations are now being prepared. It was clear from the many presentations, however, that while genetic predisposition is important, microtoxins coming up through the food chain are considered the most influential factor in causing these malformations. More directed research is required and remediation efforts initiated.
We know many families here in Guatemala who share the concerns of Jacinto's parents and that this prevention effort will be extremely important to future generations. We need to help these innocent children born with life threatening clefts and in parallel begin the process to reduce the occurrence. We have started our journey – and hope we can make real progress with your continued financial support.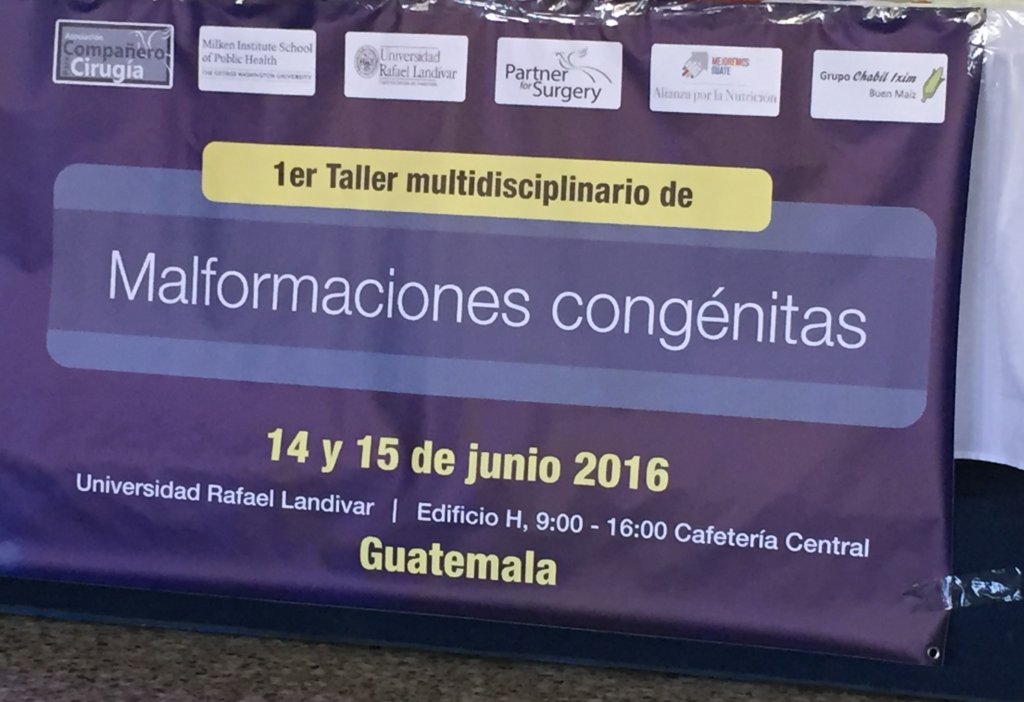 Links: