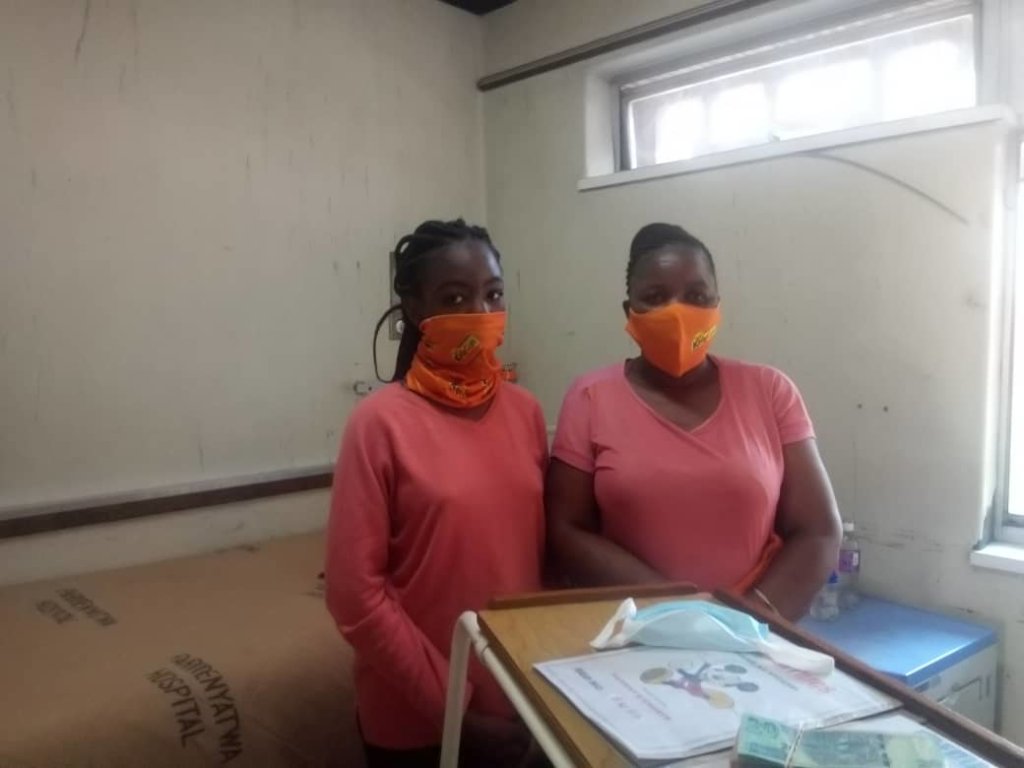 The month of June world over is cancer survivors month. We celebrate all who survived cancer and those in treatment.
This year we highlight the story of a young girl now a young lady.
Laureen is fourteen years old and was diagnosed with Acute Lymphoblasic leukaemia in 2017 and immediately commenced on treatment.She comes from a fragmented family background where mum is not in the scene but Fathers sisteror Aunt played a huge role. They used to travel a thousand kilometers plus on the overnight bus to receive chemotherapy at Parirenyatwa.and immediately after the chemotherapy would travel another thousand kilometers back home. Issues of discomfort,vomiting and pain were encountered on the way but she persevered keeping up with the appointments.Kidzcan supplied the chemotherapy drugs100% and bus fares during her treatment. To while up time Kidzcan purchased a laptop for Laureen to write down her feelings and thoughts through her journey with cancer. She supprised us this June by having writtewn four journals of her story and journey in the fight against cancer. We now want to assist her to publish them, any help will be greatly appreciated.
What are some of the Mental and emotional Impact of childhood cancer that Laureen went through?
1.Readjusting to home and family life
2. Reenter school and social life (after absence due to hospitalization )
3. Poor body image (loss of hair)
4.Interpersonal relationships were challenged
It is very important to give adequate support during and after treatment.
Congratulations to the young lady for overcoming cancer we wish you all the best now and in future. A special thank you to all GlobalGiving donors, who have supported Kidzcan and believe in the mission and vision, and have enabled Laureen to concour cancer. Please continue to help make a difference to childhood cancer in Zimbabwe by donating to this worthy couse. With your help we can continue to share stories like that of Laureen.
Covid-19 may be with us but please remember cancer does not wait
#no child should be left behind
#through our hands
Links: