KIDZCANS BUS FARE PROGRAMME
Zimbabwe has over the years grappled with various challenges affecting the health delivery system in the country. Apart from challenges in drug availability, accessibility of the same, adequately capacitated health institutions and a motivated work force, there have been further challenges in the provision of transport for patients to present themselves to health facilities in the country. Apart from poor road network that militates against an improved transport system, the fares charged are very high, and that has seen many people failing to access health facilities, which are generally far away from where the majority of the people live.
Kidzcan Zimbabwe's mandate is to raise awareness on childhood cancers, provide chemotherapy drugs, blood and blood products, psychosocial support, food packs and transport for the child and parent/guardian to enable them to come to the hospital as required. One of the challenges in combating childhood cancers has been the rise in defaulting patients, and often the major reason proffered has been that they did not have bus fare to come to the hospital. Choices have to be made at home on whether to use the little resources available as bus fare for one child needing a cycle of chemo or buying grain for a meal for all the children at a homestead. Usually the child who needs another round of chemo is sacrificed. Apart from this challenge, there are bigger structural issues around the bus fare matter. Cash is unavailable in banks and lately, the small window of using mobile money platforms faces severe challenges.
In order to enhance outcomes, Kidzcan desires to ensure that all the children we serve are able to make the necessary hospital visits as and when they have to. On a monthly basis, Kidzcan pays bus fare for 60 children with various types of cancers across provinces in Zimbabwe, each of whom comes at least once for a procedure at the hospital every month. Going forward the Kidzcan strategy on bus fares is now that all children and their caregivers receive bus fare to enable them to come for treatment, thereby removing the financial burden on parents who are already struggling just to put food on the table.
Part of the funds received from GlobalGiving will now be channelled towards making sure that every child has the opportunity to travel and seek medical cancer treatment. For this we are ever so grateful to all donors who continuously give to Kidzcan to help them fulfil their mandate of increasing the survival rate of children suffering from cancer in Zimbabwe.
Thank you as always.
#nochildshouldbeleftbehind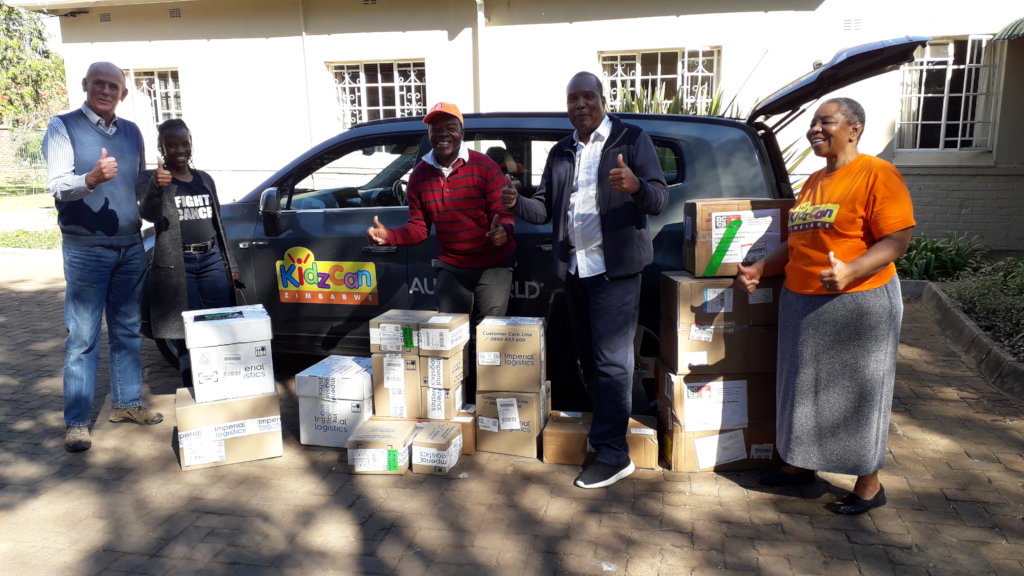 Links:
Attachments: