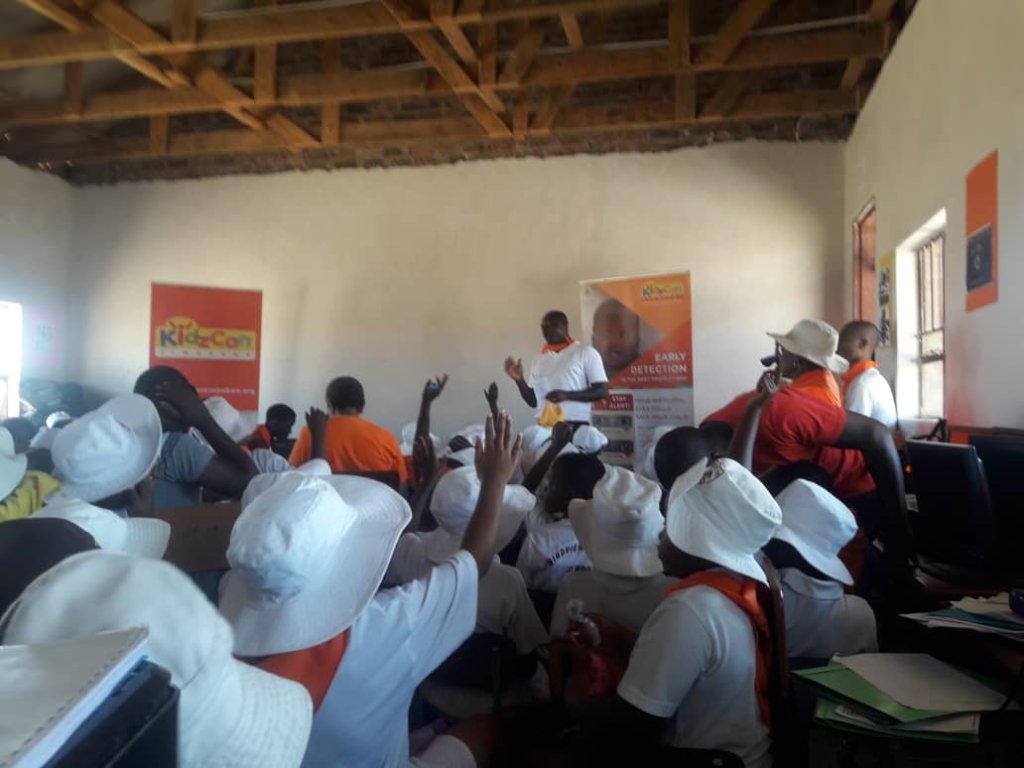 KIDZCAN ZIMBABWE UPDATE
Zimbabwe is currently grappling with a number of challenges, chief amongst which is the deteriorating health delivery system. Medical staff has gone on strike on a number of occasions leaving patients unattended, and for children with cancer it has been a heart rending experience. Chemo drugs are not only unavailable, but priced beyond the reach of many. Other requirements by the medical staff that make their work possible are generally not available in the public hospitals where most of the people in the country go to.
In the midst of all these challenges, Kidzcan has performed exceptionally well. Kidzcan raises awareness on child hood cancers in the country, and has this year partnered with UNICEF on awareness programme that covered 2 of the country's 10 provinces. The organisation has also procured drugs for children with cancer at the country's 2 referral hospitals but these have not been enough due to resource constraints. More funds are needed to enable Kidzcan to procure more drugs.
In order to deal with the challenge of abandonment, Kidzcan has had to scale up its role in the provision of bus fares to the children with cancer and their parents. With only 2 major hospitals attending to chemotherapy requirements in the country, this has meant that the distances that children cover in travelling to the hospitals is too long and therefore expensive. Most parents have had to choose between using the little they have for bus fare for one child or use it for food for the rest of the family. The choice has been very easy but disastrous for the affected children as the cancer would resurface with much vigour.
As 2020 comes in, Kidzcan will require a lot of resources to be able to provide the much needed support. A Half Way Home is required in order to ensure that children that are often prematurely discharged from the hospital are confined to avoid infection. More funds are needed for drugs, awareness campaigns, bus fares and other psychosocial support services in this New Year. With the support of well wishers, this dream will be achieved.
#nochildshouldbeleftbehind
MERY CHRISTMAS FROM TEAM KIDZCAN AND THANK YOU ALL FOR YOUR DONATIONS AND HELP IN 2019.
WISHING YOU ALL A HAPPY AND PROSPEROUS NEW YEAR.