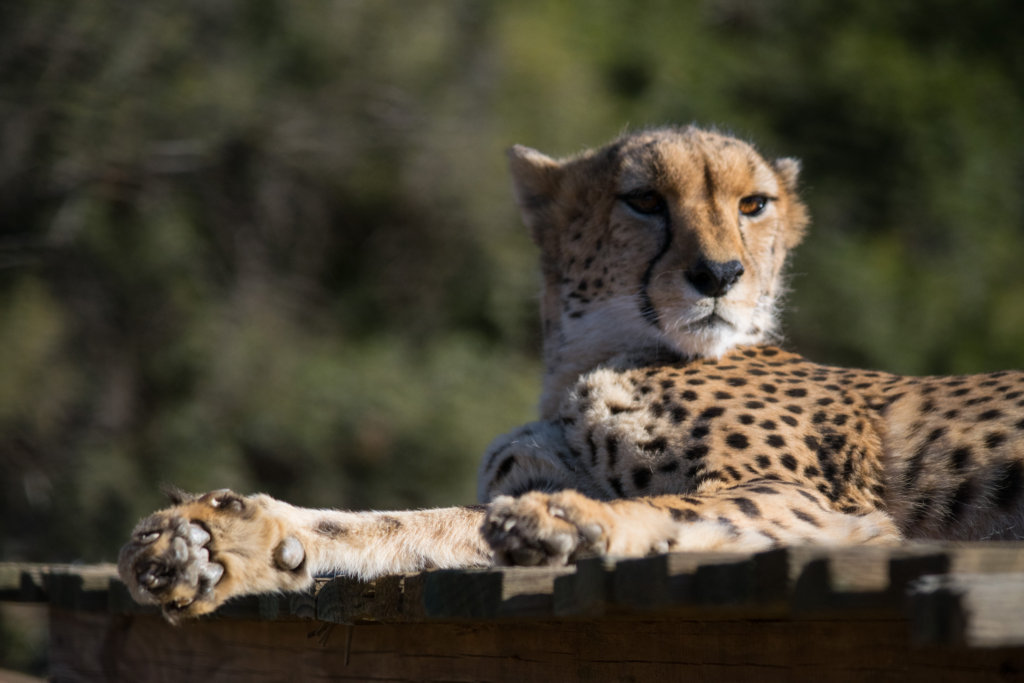 Dew has been suffering from a nasal discharge for a few weeks, after some observations it was decided to anaesthetise her to investigate further.
Our veterinarian Claudia, and the staff team sedated Dew and transported her to the Cheetah Experience Veterinary and Wildlife Research Centre.
Claudia took a look in her nose and mouth, took bloods and various samples, then x-rays to see if she could determine the cause of the discharge.
The samples have all been sent off to a lab for investigatory tests.
Dew was returned to her enclosure, and woke up over the course of the afternoon. Dew is doing much better now, is on medication to treat the nasal discharge, and has been closely monitored by our staff member Rene.
Watch the video of Dew during her visit to our vet clinic.
Thank you for your generosity and helping our beloved Dew receive the best possible care.
If you would like to support our project again, one great day to do this will be Tuesday 19th September when GlobalGiving will provide a 20% match to donations (between $25 USD and $1,000 USD per donor) made online beginning at 9 AM EDT until available matching funds are spent.
Thank you very much for your interest and love and support of our animals. Please feel free to contact me with any questions, comments or ideas.
Best wishes,
Riana van Nieuwenhuizen
Founder and Director, Cheetah Experience