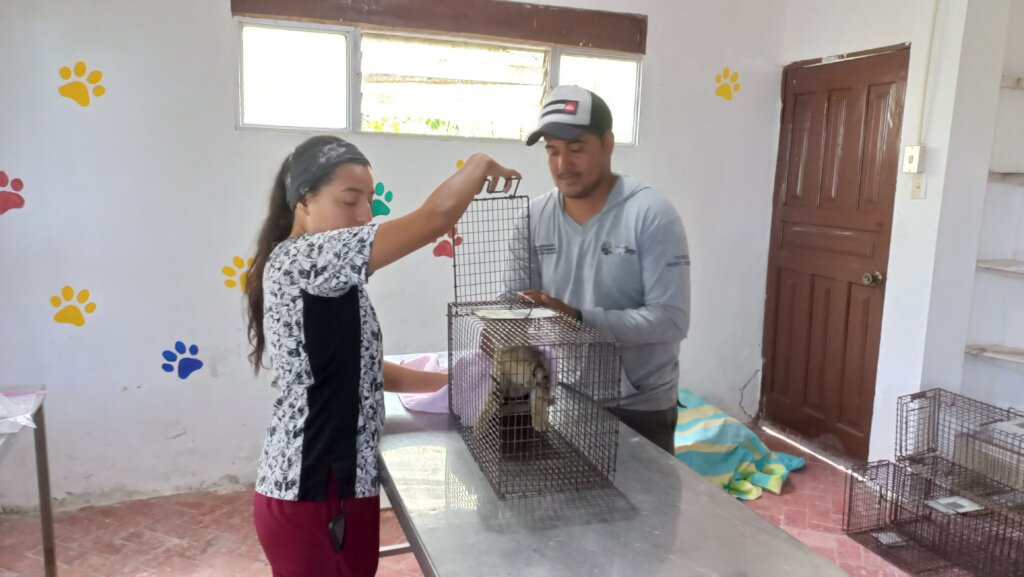 June 2022.
A great welcome from the community, by Jessica Gonzales, Galapagos Islands Program Director
In March, we officially inaugurated the Sterilization Clinic for Dogs and Cats in Isabela along with ABG, and thanks to the Galapagos Governing Council. Having a space for dogs and cats population control on the island is, undoubtedly, a big commitment of the authorities, the population and Animal Balance to sustain a project for the conservation and peaceful coexistence of all the species that inhabit the islands.
Under this premise for our June campaign we incorporated an educational component. This time we were accompanied by experts in canine ethology who provided workshops on behavior and dog training with positive reinforcement, highlighting the importance of respecting the intelligence and emotions of dogs to achieve changes in their behaviors. The workshops were aimed at students from educational institutions, authorities and members of the community of San Cristóbal and Isabela.
Subsequently, from June 20th to 24th we opened the Sterilization Clinic and treated 70 patients with sterilization surgeries, vaccinations and deworming. The response of the inhabitants of Isabela has been spectacular, little by little they will begin to consider this clinic as their own, as part of their daily life. More national and foreign volunteers will visit the clinic in the coming months and we will continue to strengthen the importance of sterilization for the general health of Isabeleños and the environment in general.
Junio 2022. Una gran acogida de la comunidad
En el mes de marzo inauguramos oficialmente la Clínica de Esterilizaciones de Perros y Gatos en Isabela junto a la ABG y gracias a la gestión del Consejo de Gobierno de Galápagos. Tener un espacio destinado para el control poblacional en la isla es, sin duda, un compromiso de las autoridades, la población y Animal Balance para el sostenimiento de un proyecto en aras de la conservación y la coexistencia pacífica de todas las especies que habitan en las islas.
Bajo esta premisa en nuestra campaña de junio incorporamos el factor educativo. Esta vez nos acompañaron expertos en etología canina quienes brindaron talleres sobre comportamiento y entrenamiento canino con refuerzo positivo, resaltando la importancia del respeto de la inteligencia y emociones de los perros para lograr cambios en sus comportamientos. Los talleres fueron dirigidos a estudiantes de las instituciones educativas, autoridades y miembros de la comunidad de San Cristóbal e Isabela.
Posteriormente, del 20 al 24 de junio abrimos la Clínica de Esterilizaciones y atendimos a 70 pacientes con cirugías de esterilización, vacunaciones y desparasitación. La respuesta de los habitantes de Isabela ha sido espectacular, poco a poco empezarán a considerar esta clínica como suya, como parte de su cotidianidad. Mas voluntarios nacionales y extranjeros visitarán la clínica en los próximos meses y seguiremos fortaleciendo la importancia de la esterilización para la salud general de los isabeleños y el ambiente en general.
February 2022. The first clinic of the year
The activities of the Galapagos project in 2022 started on the right foot. Between February 14th to 18th we carried out a sterilization campaign on Isabela Island where we managed to perform 101 sterilization surgeries. This time the clinics were located in two different locations, the first in the center of the village of Puerto Villamil, and the second in the parish of Tomas de Berlanga, located in the rural area.
Community participation is essential to achieve the goal of a harmonious coexistence between all species in the Galapagos. Animal Balance is committed to creating spaces and providing more educational and veterinary medicine resources on Isabela.
We already have a small group of local volunteers who are trained by Ecuadorian and foreign professionals in each campaign. We feed on the knowledge and experiences of other projects developed at the national level and strengthen the Galapagos project in each activity.
Teamwork flows smoothly. ABG successfully carries out its work of population control of dogs and cats through humane methods, its technical and administrative team does everything they can ( and even more) to make successful sterilization campaigns.
For this campaign we count on Dr. Edi, from the city of Ambato to lead the clinic, and the veterinary technician, Darwin, from the city of Cotacachi in Continental Ecuador. Both with extensive experience in mass sterilization campaigns. They gave all their knowledge but above all they left a great lesson of respect and care for patients with their techniques, in return they enjoyed the wonderful experience of working together with local people, the methods and protocols used by Animal Balance and above all, enjoyed and be filled with the beauty of the 'Enchanted Islands'.
Febrero, 2022. La primera clínica del 2022
Las actividades del proyecto Galápagos en el 2022 arrancaron con pie derecho. Entre el 14 y el 18 de febrero llevamos a cabo una campaña de esterilización en la isla Isabela en la cual logramos ejecutar 101 cirugías de esterilización. Esta vez las clínicas estuvieron ubicadas en dos locaciones distintas, la primera en el centro de Puerto Villamil y la segunda en la parroquia Tomas de Berlanga, ubicada en la zona rural.
La participación de la comunidad es fundamental para que el objetivo de lograr una convivencia armónica entre todas las especies en Galápagos se cumpla. Animal Balance se ocupará de generar espacios y proveer mayores recursos educativos y de medicina veterinaria en Isabela.
Contamos ya con un pequeño grupo de voluntarios locales que son entrenados por profesionales ecuatorianos y extranjeros en cada campaña. Nos alimentamos de los conocimientos y las experiencias de otros proyectos desarrollados a nivel nacional y fortalecemos el proyecto Galápagos en cada actividad.
El trabajo en equipo fluye. ABG cumple acertadamente con su trabajo del control poblacional de perros y gatos con métodos humanitarios, su equipo de técnicos y administrativos hace todo lo que está a su alcance ( y más) para que las campañas de esterilización sean exitosas.
Para esta campaña contamos con la participación del Dr. Edi, desde la ciudad de Ambato y el técnico veterinario, Darwin, desde la ciudad de Cotacachi en Ecuador Continental. Ambos con gran experiencia en campañas masivas de esterilización. Ellos entregaron todos sus conocimientos pero sobre todos nos dejan una gran lección de respeto y cuidado de los pacientes con sus técnicas, a cambio se llevan la maravillosa experiencia de trabajar junto a galapagueños, los métodos y protocolos usados por Animal Balance y sobre todo, disfrutar y llenarse de la belleza de las Encantadas.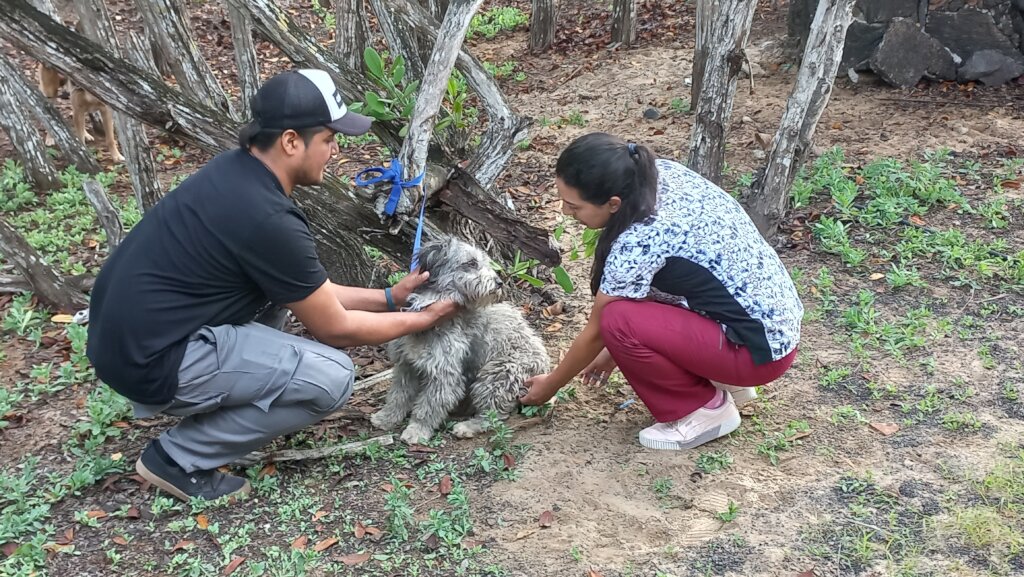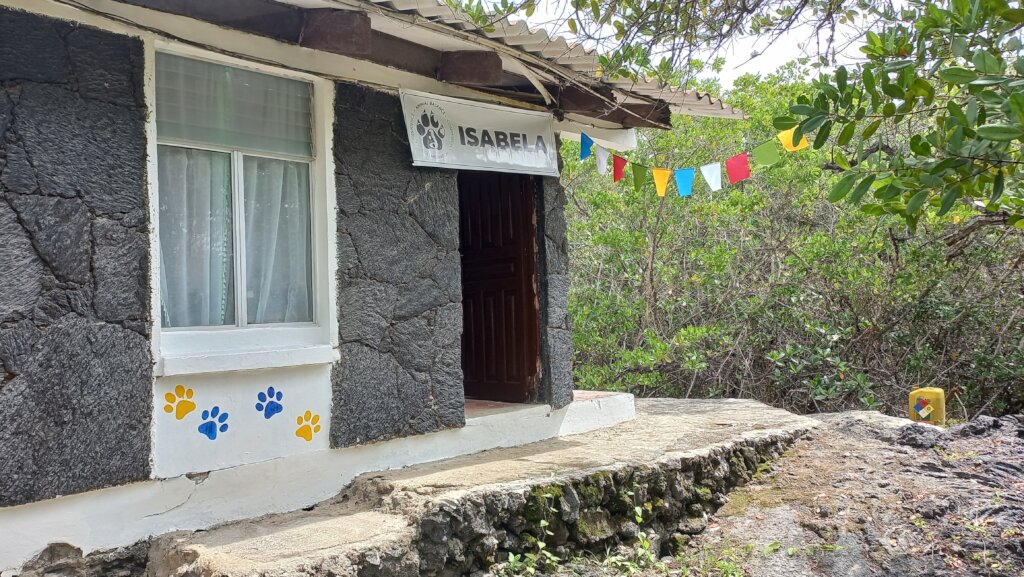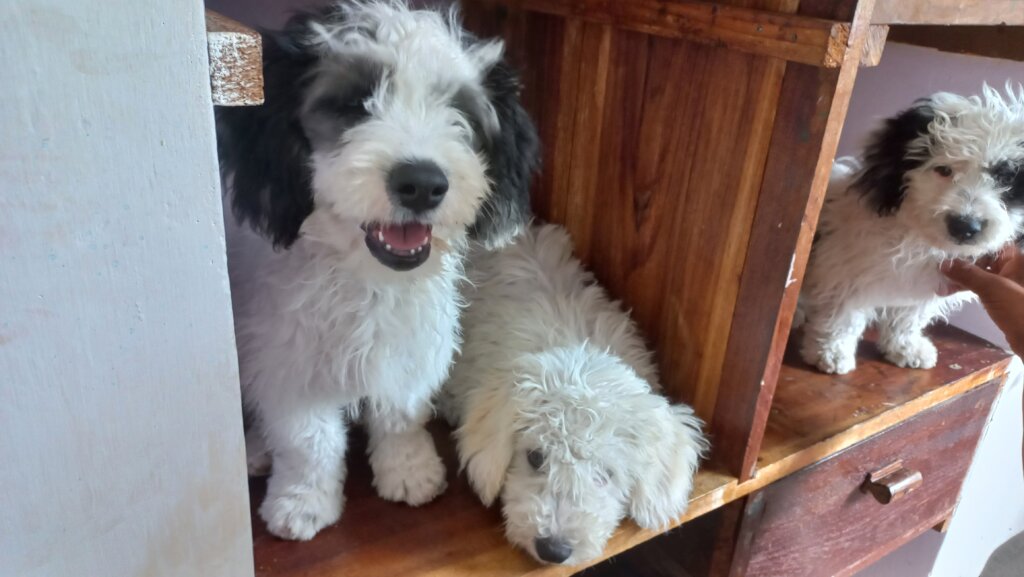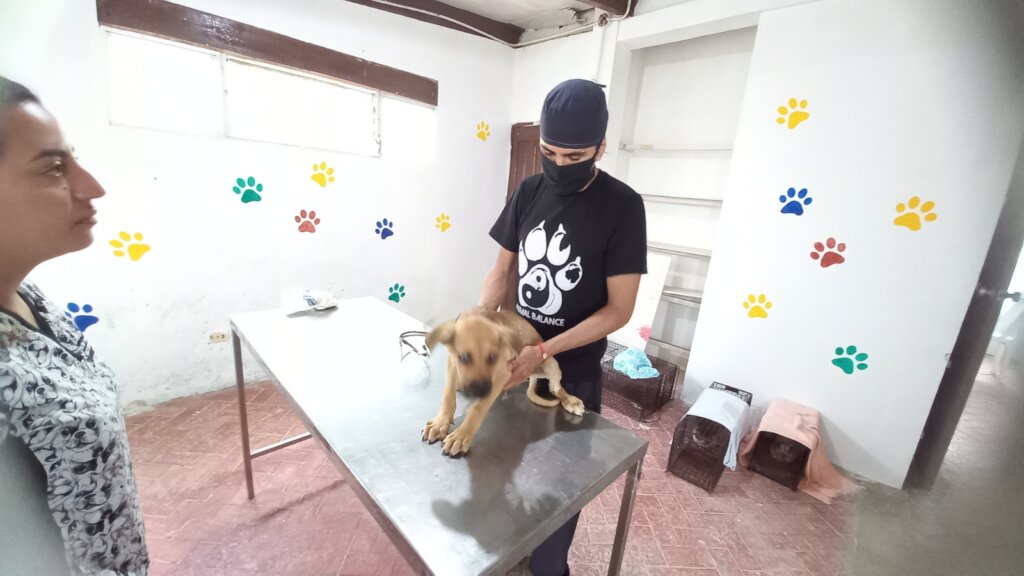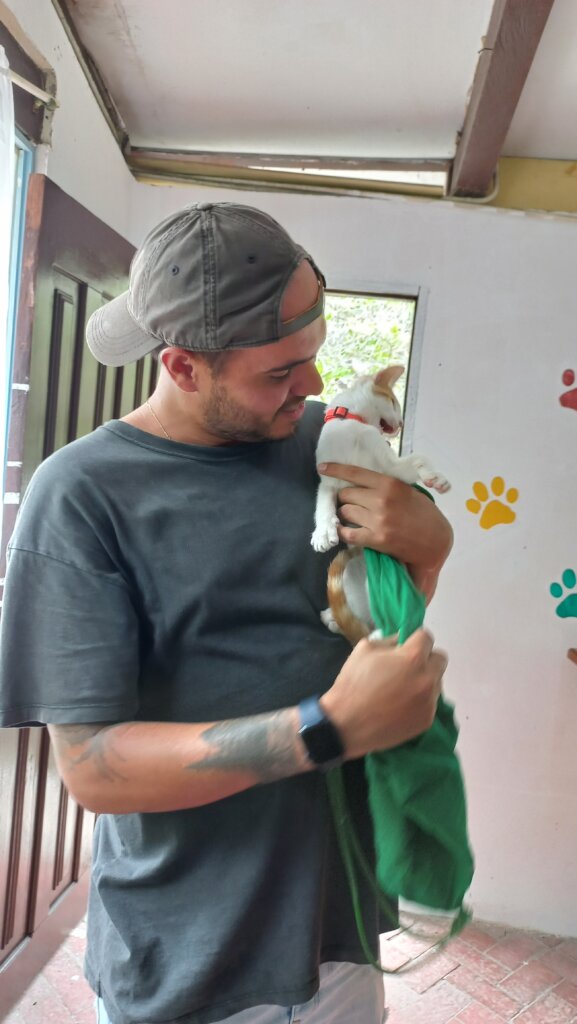 Links: