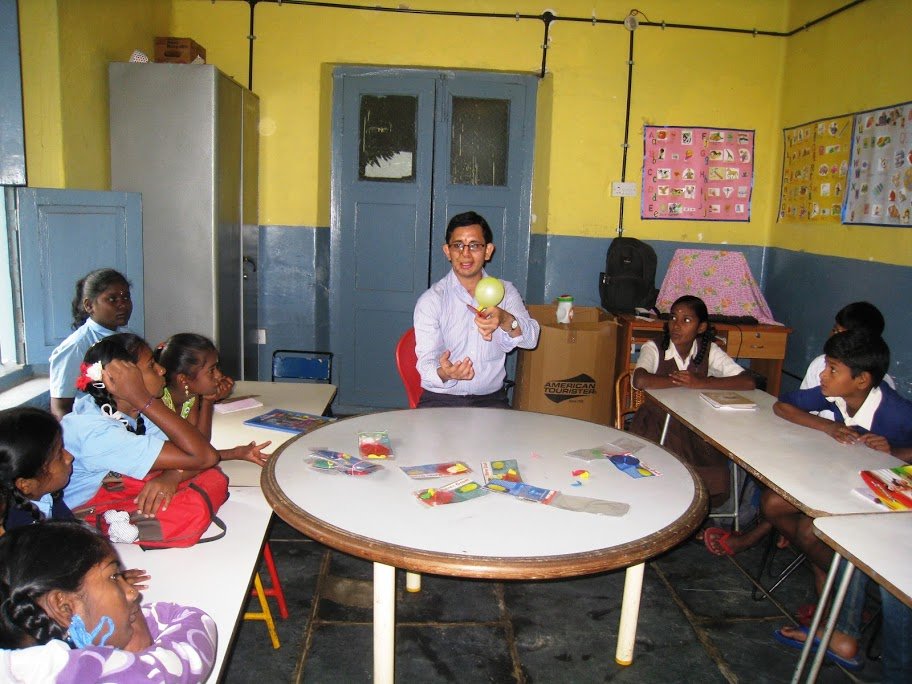 In the last three months, Ashwini Charitable Trust (ACT) focused on setting up the science lab and providing computer training to the children of the Government Tamil Higher Primary School, Murphy Town, Bangalore.
Infrastructure
The newly constructed kitchen and the security room are completed. Now, the children's milk porridge is cooked, and their mid-day meal is heated in hygienic conditions.
Field Trip
ACT organized a ride in the Bangalore Metro Rail for all the children and teachers of the Government Tamil Higher Primary School. The children travelled from Ulsoor to the Baiyappanahalli station and then back to Ulsoor. In an attempt to inspire and motivate school children, Namma Metro allows a guided tour of its facilities. Then Namma Metro screened a wonderful film on how the train works for the children, followed by a sumptuous meal.
Providing Shoes
ACT distributed white sports shoes and socks to all the children of the school, which they can use while playing games and during the sports programs.
Science Lab
ACT has a new volunteer, Mr. Ram Pavan, who is an enthusiastic science teacher. He has set up a science lab and at the start of each new chapter; he demonstrates a science experiment that is related to that chapter. He also explains the scientific principles that make them work. The children are completely enthralled by the lab and are completely motivated to learn Science.
Computer Skills Class
ACT has recruited Mr. Sachin Nadig as a computer teacher for the Government schools.We want to teach the children of the Government school computer basics like:
Introduction: What is a computer.
Hardware Basics: Basic parts of a computer; what is inside a computer.
Using a Computer: Basic setting up and use of a computer and connecting to the internet.
Basic Maintenance: Safety and basic maintenance.
Laptop: How to use it.
We will look forward to your support in the coming year to meet our mission to educate and empower the children studying in Government schols in India. We appeal to you all to contribute generously next year so that we can achieve our target.,Wishing you all a very Happy New Year 2016 !