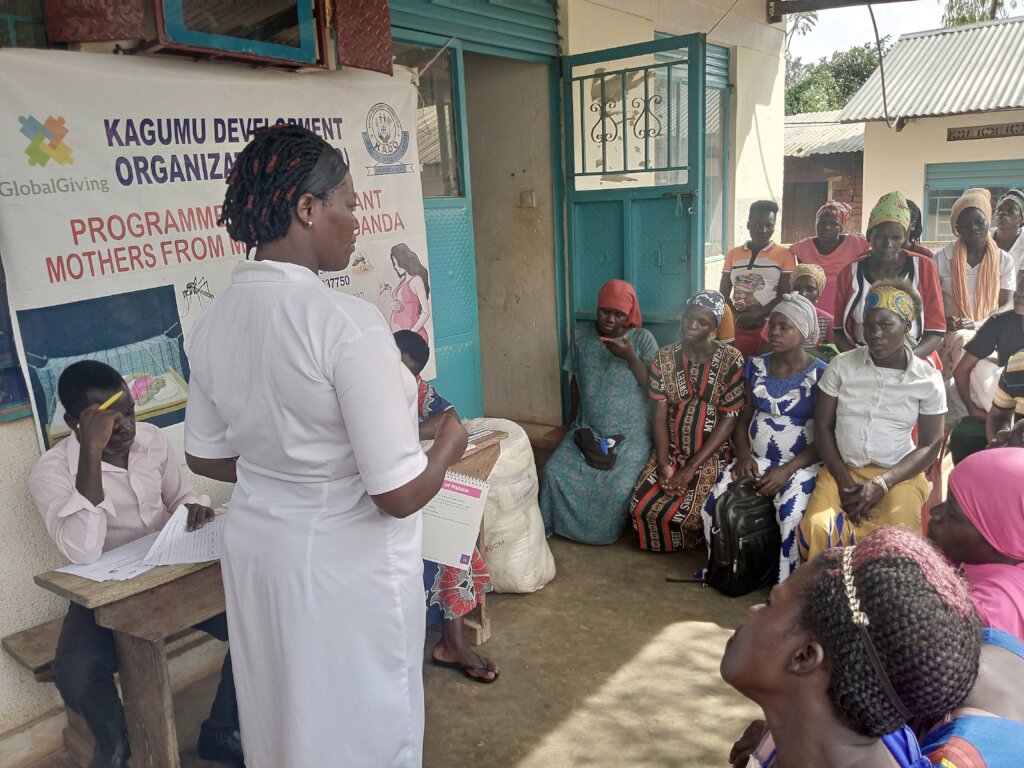 SUMMARY Malaria is greatly escalating in Uganda particular among pregnant mothers and children less than five years. It is causing a lot maternal mortality and mobility among pregnant mothers and children less than five years. This is a quarterly project status report for the period September to December 2022 of the "Save 750 Pregnant women from Malaria in Uganda" project. The overall goal of the project is to contribute to the reduction of maternal mortality rates in Uganda. The project distributes long lasting insecticide treated nets (LLINs), health education, home visits, and IPTs to pregnant mothers. The project is implemented in collaboration with Kibuku Health Centre IV, Bulangira Health Centre 111 and Kagumu Health center III. A total of 1271pregnant women received malaria prevention services in the quarter. KADO is grateful to all donors and the community for the support that contributed to the realization of these quarterly results despite the current hard economic situation in the
ACHIEVEMENTS:
a. 522 Pregnant Mothers Received Health Education on Malaria prevention measures during antenatal clinic days
b. 154 pregnant Mothers Received Mosquito Net
c. 247 Mothers Tested for Malaria
d. 51 pregnant mothers received Mosquito Doom
e. 80 Households with pregnant Mothers visited to assessed on utilization of malaria prevention measures. Measures
f. 217 pregnant mothers provided with Presumptive treatment (IPTs)
g. 01 HIV Positive Pregnant Mothers identified malaria positive.
CHALLENGES:
1. There is currently increased infant mortality and morbidity due malaria Uganda.
2. Inadequate quarterly supply of antimalarial drugs in public facilities and Supply cannot last for one week
3. Malaria treatment is relatively expensive to a common pregnant mother
4. LLINs are very expensive a t a cost of USD 8 and the demand is high
5. There are high expectations by the community
6. Malaria treatment is also relatively expensive for vulnerable communities.
RECOMMENDATIONS:
KADO still requests for continuous support for this malaria prevention project to enhance reduction of maternal mortality and morbidity among pregnant mothers and children less than five years in Uganda. Government intervention in malaria intervention is limited in Kibuku District. The Government is implementing global fund for malaria project but the target district are the hard to reach ones and refugees.