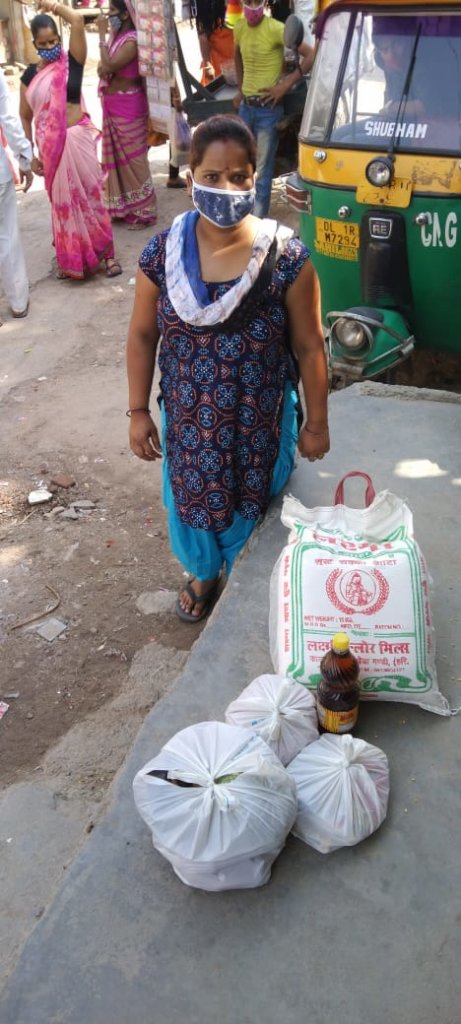 Salaam Baalak Trust's residential centres are 24*7 programmes which provide shelter (long- term and/ or short-term) and a package of childcare services based on continuum of care approachtochildrenrescuedfromthestreets.Theservicesincludemedicalcare,foodand nutrition (three hot cooked meals and evening nutrition), psychological support, education, vocational training, job placement, restoration and rehabilitation. The centres also provide sports and latent talent development opportunities for all round development of children. These residential centres are recognized and licensed under the Integrated Child Protection Scheme(ICPS)andtheJuvenileJusticeAct,2015.Theadmissionandcareplanofeachchildis made under the guidance of respective Child Welfare Committees(CWCs).
SBT Residential Centres& Contact points–An overview of workdone in past 6 months
Salaam Baalak Trust has 7 residential centresand 10 Contact points for children from street and vulnerable situations. The centres have the basic infrastructure –classrooms, play area, computer lab and dormitories. Each centre has a team of trained and compassionate caregivers who work towards the holistic development of the children residing in these homes.For contact points our social and outreach workers strive hard to build bonds of trusts and friendship with children motivating them to attend our programs at our Contact Points where they have access to education, medical assistance, a healthy meal, life skills and the opportunity of realizing their full potential..
Nutrition:
To meet the nutritional needs of children, nutritionally-balanced and hot-cooked meals are served at residential. The meals are prepared in the kitchen space provided at the centre under the supervision of staff members to ensure safe and hygienic practices. In some cases, children have special nutritional requirements due to illness such as tuberculosis and malnutrition. Such children are provided with special nutrition including protein supplements, additional servings of fruits and milk as prescribed by the doctor. During pandemic Protein rich diet is provided to all the children which includes eggs, chicken, paneer on regular basis. Hot water and lemon tea are given regularly also made part of diet to build immunity.
Education:
Education is integral to any child's development and hence all the children residing in the homes are connected with education either through formal, non-formal or open school of learning depending on the strength of the child. Since last year most classes were online due to ongoing Covid19 Pandemic, only few of our children started attending school lately and most stayed indoors.Online classes were challenging as we were not having ample smartphones or computers and internet availability was making it difficult to conduct.
Volunteers:
By mid of 2020, regular volunteering started at various children's homes. Children were happy to learn from new people and share their knowledge but as soon as the number of cases started going up in Delhi. We have to shift volunteering back to online/virtual mode just like during Lockdown in 2020
Medical Care:
Children on the streets live in unsanitary conditions and are prone to various infections and diseases. Therefore, regular medical check-ups of the children are done at the full care residential centres. Whenever required, pathological tests are conducted as per the recommendation of the doctors. We have a full-time doctor employed with SBT solely for this purpose.. Post Covid-19 first wave all children were monitored regularly and with the advent of second wave close montitoring of all children is happening at each centre.If we talk about the current scenario 110 of our children and staff are ill right now, primarily in the residential care homes. Most of them are moving towards getting better but this has increased from 17 sick children just 10 days ago, and the number affected in the outreach centers will be much higher. Due to the Pandemic, there are limited opportunities for children to be constructively engaged There was a surge in mental health concerns of children and staff since the movement and the daily routine has been disturbed. Also shortage of medicines and antibiotics is ahuge concern,
Mental Health:
Full-timementalhealthprofessionals appointedin thecentreprovides psychologicalsupportand counseling tochildren.Thementalhealthand psychologicalsupporthelpschildrenrescuedfromthestreetsgetovertheirtraumaticpast. There are a team of 9 psychologists with a senior Psychiatrist who work towards the management plan of children having psychological difficulties as pandemic is a crucial time for the mental health of children.
Ration Distribution:
Thepandemic,alongwithunexpecteddifculties created opportunities for us to
help and reach out to more people and needycommunities.Our primary work has always been with street children but in the wake of the pandemic, we felt compelledto help adults who lived in the communities these children came from and other migrants, struggling to survive due to the lockdown and the loss of livelihood. The SBT team did an initial survey to ascertain the needs of large groups at different geographical areas of Delhi, to develop a concrete plan for providing support. With the generous support from donors and sponsors, SBT, after a thorough analysis, provided ration and fresh vegetables to people residing in the slums of Seelampur, Kishanganj, Mansarovar, Shastri Park, Salem Garh, Yamuna Bazar, Mithai Pull, Connaught Place andGhaziabad.
Our team also sensitized people about the virus and the precautions they needed totake.
Staff duty roster:
Initially, only few staff members could come to work and this led to classes being irregular. Younger children are particularly being affected due to the lockdowns as its difficult for them to comprehend the scenario.After that everything started getting back to normal but again sudden surge in cases and lockdown affected staff members also and like the first lockdown we have to create roasters if weekly duties at our children's homes