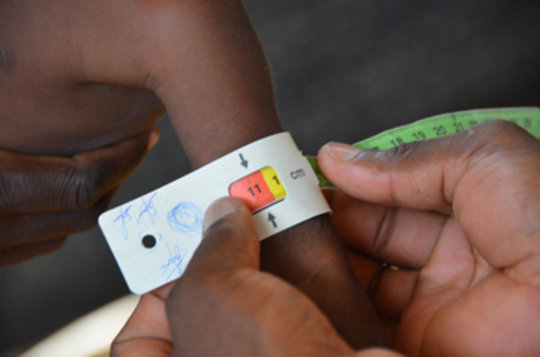 Hello GlobalGivers!
Thank you so much for your continued support to help provide food security relief to the people of the Sahel region. While the good news is that estimates have dropped 44% for the number of Sahelians at risk of going hungry this year, the bad news is that aid agencies are asking for the same amount of relief as last year - $1.6 billion. This may come as a shock, but in dealing with this emergency situation many things come into play. In 2012 when the crisis first became apparent, focus was placed on emergency relief such as high-energy foods like Plumpy'Nut from Edesia, Inc. Medicine and equipment were given to the most vulnerable populations, particularly children, from Merlin to help try and stabilize the area.
Now efforts are being diverted into alleviating human suffering and building resilience and safety nets. Even though the figures are similar for 2012 and 2013, their make ups are very different. The crisis in Mali has been added to the situation along with carry-overs from last year: farmers' debts from depleted granaries, unsanitary water, poor healthcare, and severe malnutrition. RAIN has been focused on providing reduced-cost food and subsidized sales of grain to not only relieve the physical pain and discomfort of starvation, but to also try and prevent a relapse in this disaster.
Aside from mitigating human suffering, action is underway to provide endurance and resilience to the Sahel region. This is crucial in order to avoid future famines and catastrophes. Allegra Baiocchi, head of the UN's West Africa Office for the Coordination of Humanitarian Affairs (OCHA) explains that "It's not just about malnutrition and food. These are multi-dimensional problems with multi-dimensional solutions." Water, hygiene and sanitation are being taught to children, nutrition and feeding practices to adults and pastoralists are learning about irrigation, diversifying their crops and vaccination programs.
Cyprien Fabre, head of the European Union funding body ECHO's West African stresses "What we are sure of is that funding should remain high in 2013, which is not a crisis year in the same way as last, but is still a crisis year. The poorest went into debt, reached breaking point, but did not suddenly bounce back because of the good harvest this year. Many are again starting the year with nothing. Extreme poverty is not a trap you get out of in one year."
Thank you again for your generous support GlobalGivers. Please remember that it is because of you that relief in the Sahel is possible. With every donation, we are one step closer to ending hunger and disaster in this region of Africa.