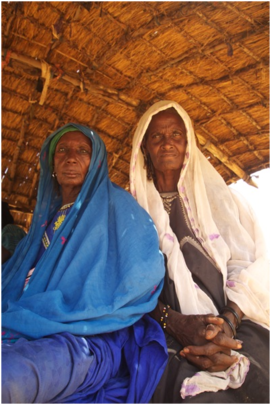 The Sahel region has been on the brink of disaster for many months now. There has been little rainfall, extreme temperatures and horrific violence throughout the region. The people of this region are resilient, but they require basic necessities like you and me. Because of unstable weather the people have not been able to maintain their livelihoods, selling crops and growing livestock. Because of a war that the world is turning a blind eye to, thousands upon thousands are fleeing their homes and have lost their lives.
Luckily, many organizations around the world are answering the call for help in the Sahel. GlobalGiving has created the Sahel Relief Fund, partnering with organizations on our site that are already doing outstanding work with refugees, children, addressing needs of water, sanitation, and food.
The US Association for UNHCR (The UN Refugee Agency) is helping Malian refugees, Rain for the Sahel and Sahara, which is providing hunger relief to Sahel Nomads, and Merlin USA is addressing the immediate health needs of severely malnourished people. Edesia, Inc. is also feeding malnourished children with their innovative product Plumpy'Nut, the Near East Foundation (NEF) is supporting vulnerable livestock and crop farmers in Mali, Mercy Corps focuses on the long term needs of the people by strengthening communities and providing vocational training.
Organizations like Edesia, Inc. are taking measures to prevent famines from becoming a pandemic. Edesia, Inc. distributes Plumpy'Nut in the Sahel to reverse malnutrition, help children to recover, grow, and prosper. Plumpy'Nut is a vitamin enhanced peanut paste. When children are given Plumpy'Nut in the Sahel, parents learn about the importance of nutrition.
The Near East Foundation (NEF) is supporting crop farmers and livestock at risk in Northern Mali. There are a number of internally displaced people (IDPs) in Mali as a result of the political instability in the nation. The IDPs do not have a stable place to create a new lifestyle, which is where NEF comes in to provide farming supplies, improved seed, fertilizer and animal feed. The NEF said that warehouses in Madiama, Sira Koro/Soufouroulaye, and Mopti received 2,528 bags, or 182,100 kg of rice seeds.
The lingering famine and continuing violence in the Sahel region are a source of instability in the region. The serious issues at hand are being addressed by GlobalGiving's partners through the Sahel Relief Fund.
Thank you for your continuous support through GlobalGiving this holiday season!