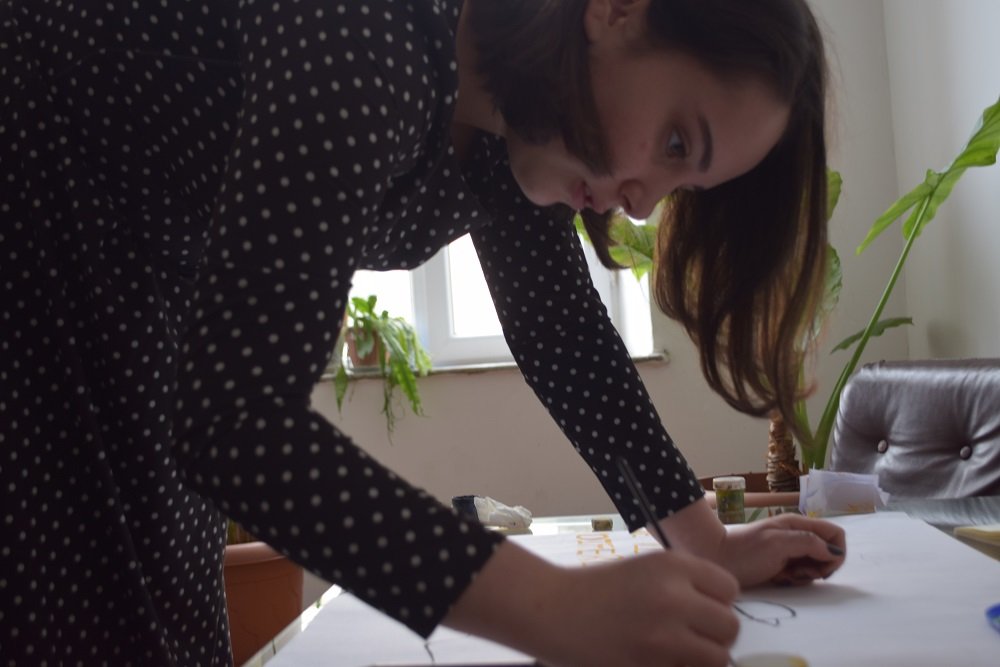 "Visual Storytelling Workshop: Use of Visual Language in Storytelling for Personal Transformation" is part of a comprehensive approach to provide safe spaces for women and girls to share their personal stories and to translate these stories into visual language. The workshops aim to support creative and healing processes, empower women and girls to work within their personal space, and provide technical skills in visual storytelling (work with collage, photography, camera, and video editing).
The workshop series for Mexico City is in its planning phase. This series will be organized with the Mexico City-based organization La Lleca. La Lleca's approach focuses on addressing the needs of the population they work with. According to research conducted by La Lleca, since 2006 violence against women has worsened in Mexico and, in the last year, university students have been repeatedly targeted. In the vast majority of cases, university authorities have not responded to the students' claims. As a result, many female students struggle with the consequences of violence such as addiction, which leads to legal issues.
In November 2018, the workshops' facilitators, Masa Hilcisin and Beth Lazroe, met in Prague with representatives of La Lleca to discuss the details of the workshops for Mexico.The following points were addressed during the meeting:
Profile of participants for the workshops. The facilitators will be working with three different groups: women in an all-female prison, women activists, and female students who come from disadvantaged economic backgrounds.
Tools, techniques and methods which will be used and applied during the workshop: workshop structure, group and individual sessions to ensure that participants feel safe sharing personal stories, use of film and video techniques).
Sensitivity and security issues around conducting the workshop in all-female prison: What will we be allowed to do? Photographing the workshop or participants will not be allowed, but we might be able to document the art produced by the participants.
Permission to access all-female prison will be managed by La Lleca
Accommodation Details: both facilitators will be housed in the private homes of La Lleca members.
Timeline for the next three-month period (Feb.-May 2019):
February: Facilitators' meeting in Prague
February - March: Finalization of the workshops' structure with a detailed day-by-day schedule
March: Skype meeting with representatives of La Lleca to discuss the final version of workshops' structure
April: Facilitators book their plane tickets (Prague – Mexico City)
April - late May: La Lleca recruits the workshops' participants.
In addition to the preparation of Visual Storytelling Workshops in Mexico, a series of workshops were held in Georgia and Czech Republic during the reporting period (November 2018 - January 2019). In Georgia, the workshops took place on November 20th-30th, 2018 in Batumi and Khulo. They served 30 women and girls from different parts of the country, and were organized in collaboration with the Batumi Education Development and Employment Center (BEDEC) and the Khulo Women's Room. Please see the pictures of this workshop series below.