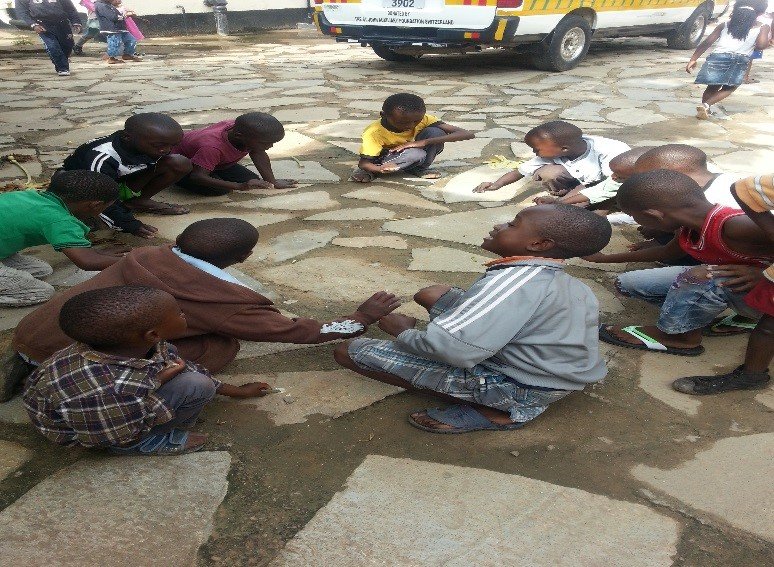 Happy Mother's Day from our Zambian families. This Mom's day give a gift of free and structured play to a child growing up in extraordinarily difficult circumstances in Zambia. Your ongoing support has helped provide a safe area where children can engage in educational activites and games and has gone a long way in helping them grow normally.
About "Safe Park": This program is free and open to all children in the communty and continues to provide them with a safe and happy environment to play and learn. Games and educational activities keep the children engaged, happy and off the streets for a few hours each week. Homework help is provided.
Our Nurse and trained health care workers observe the children for any signs of trauma, grief, distress and counsel the family as needed.
Typical activities: Children are divided into groups based on their age. Some of the typical activities are listed below:
For ages 0-5 years: game (head, shoulders, knees, and toes), singing, storytelling, coloring, and hand washing. These activities foster motor control, help the children learn names of body parts in English and help them learn basic hygiene. The younger children participate enthusiastically and cooperate well with each other.
For ages 6-10 years: group discussion (helping each other), drawing, coloring, soccer. These activities help children express their thoughts, develop fine motor skills (how to hold a pencil), and help them understand the importance of teamwork, and cooperation. Participation is good and the children seem happy.
For ages 11-18 years: group discussions on topics relevant to adolescent children such as prevention of STI's, HIV, goal setting, SWOT analysis, importance of school, problem solving, and how to overcome adverse circumstances. Most children participate eagerly and contribute to discussions. Family members of children who not participate, appear sad, or do not communicate are counseled and directed to the appropriate agency for extra support.
Impact: Almost all children who participate regularly show a significant improvement in their physical, social, emotional and intellectual development and overall health. With better health they are able to attend school, and show an improvement in school performance. As the children do better at school they have started bringing in their progress reports for our child health workers.In addition, the children develop a sense of belonging in their community and hope for the future.
The impact of "Safe Park" activities has been much greater on children who were traumatized and/or abused. In most cases, there has been a reduction in grief and trauma, and these children to bounce back to normality. In almost all cases the child's relationship with the family have been positively reinforced. In cases of domestic violence and abuse the child is referred to the appropraite agency for further support.
At this time, 780 children are enrolled and 70-80 participate every week.
Need for "Safe Park": Our "Safe Park" program is located in the community of Matero, Lusaka, Zambia. Matero is one of the largest and poorest compounds in Lusaka with a population of around 275,000, and is characterized with a high incidence of HIV, malaria and TB. Most residents are poor and live on less than $2 per day - defined as extreme poverty by the UN. Children face difficult circumstances due to poverty, stigma due to their HIV positive status, sickness within the family, distress and trauma (due to the loss of a parent/family member). Most lack a safe environment to learn and play that is critical for normal development.
To sum: Residents of the community are grateful as this program gives their children an opportunity for play, learning, and interaction with children who are HIV+ and HIV free. Family members felt that these activities have resulted in reducing stigma associated with HIV, and provided a sense of belonging and well-being to the children. Finally, help with homework leads to higher school attendance and performance.
Thanks for giving the joy of learning and playing to children in Zambia.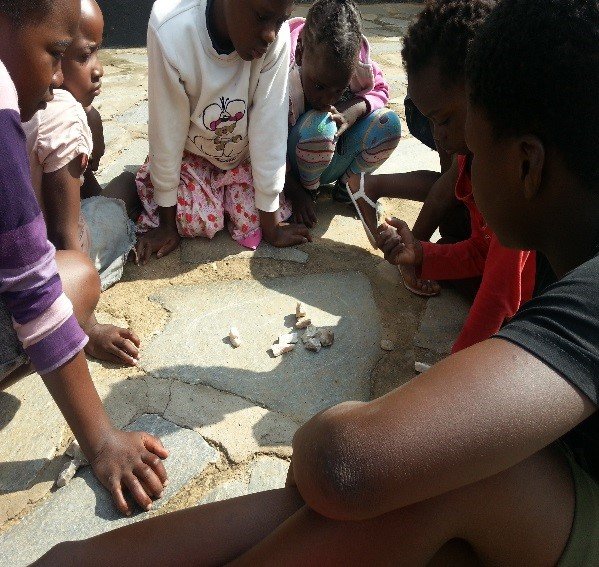 Links: