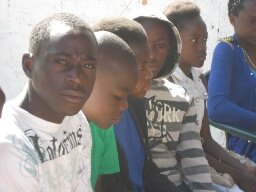 Happy Father's Day! Help us celebrate by giving a gift of fun and learning to a vulnerable child in Zambia.
We believe that playing games, coloring, singing, dancing, and playing with building blocks is essential for the normal physical and mental development of a child. Our "Safe Park" program provides the right environment for educational games and activities. As a result of continued partcipation in this program, (i) younger children participate in games with enthusiasm, have fewer fights, and share toys more easily; (ii) older children are more comfortable in discussing their problems with youth counselors, asking for help with homework, and disclosing problems encountered by a friend and/or neighbor, (iii) there is an improvement in self-esteem and mental and physical competency, (iv) development of social skills via sharing, following rules, fairness, and cooperation, and (v) development of better social relations with peers and adults.
Power of Love's "Safe Parks" program is free and open to all children in the community of Matero, in Lusaka Zambia. Every Saturday morning children from this community, join our trained child and youth care workers in educational games and engage in drama, role play, and discussions. Most children have developmental problems (mental or physical) and are vulnerable to disease as they are growing up in an environment with a high incidence of HIV, may have lost a parent, their own HIV positive status, lack of enough food etc. These children need counseling and special care for normal development. Children are encouraged to play and interact with their peers while the Project Nurse observes them for any signs of distress, trauma or grief. Family members are provided with counseling and referrals to agencies that can help the child develop normally.
An example of a game that teaches children cooperation, problem solving and develops trust between peers is, "Ship Ship Come Home". In this game the children are divided into two groups. One group shouts to the other group "Ship Ship come home!" and children from the opposite group run to catch friends from the other side. The children who are caught join the group which caught them.
Overall, games and activities improve the children's physical, social, emotional and intellectual development and overall health. Better health leads to fewer missed days at school, and higher school performance. At the very minimum this program keeps children off the streets where they can get into trouble or get abused.
Thanks for your caring and support.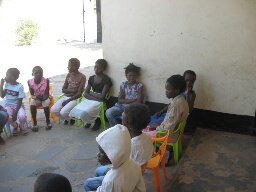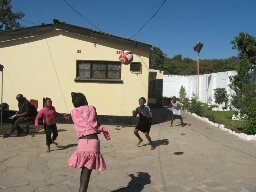 Links: